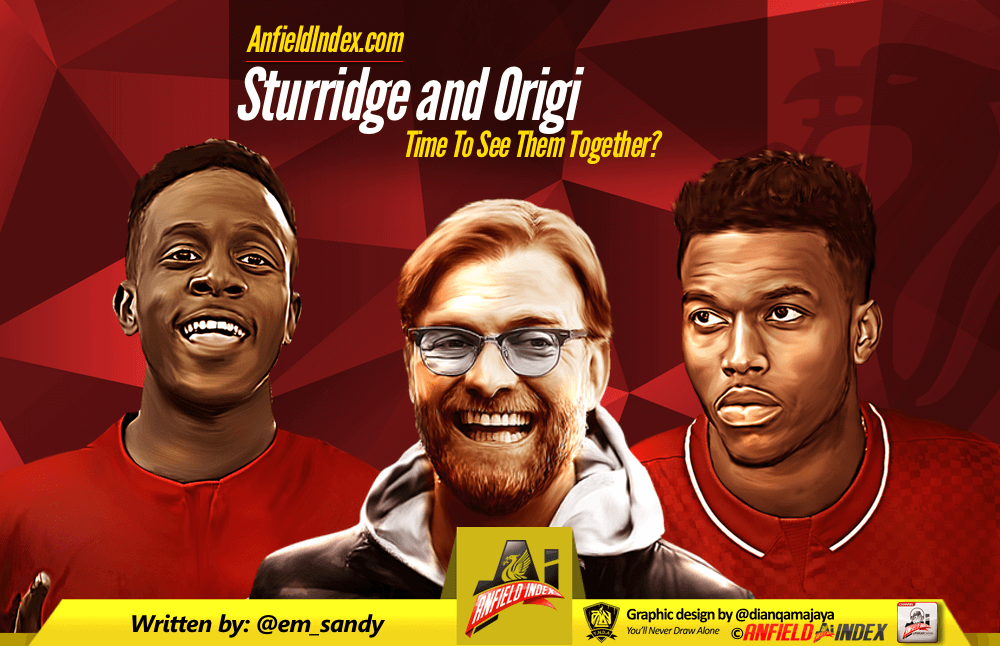 Is it time to see Sturridge and Origi up front together?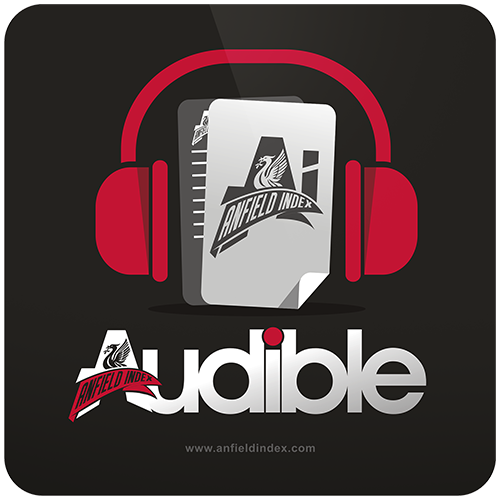 Listen to this article via @AIAudible !
Divock Origi and Daniel Sturridge have both proven to be huge assets for Liverpool but they rarely play alongside each other because Jurgen Klopp prefers to play with a lone centre-forward. The striker is supported by two forwards as part of an attacking three and their role changes due to the dynamism required. The player in the middle must be willing to rotate and move around among the front three to create space for the creative attacking players to move into. It's an effective system and it has definitely worked so far for Liverpool but it does it rely too much on personnel?
Klopp has used Roberto Firmino as a false number nine for the majority of his time in charge and the Brazilian has become so accustomed to the role that he can no longer be seen as a "false." He's led the attack with intensity and flair and alongside Philippe Coutinho and Sadio Mane, he formed one of the best attacking forces in the Premier League.
However, when Coutinho was ruled out for six weeks through injury it changed things. Liverpool have some serious attacking talent in Sturridge and Origi but aside from youngsters Ben Woodburn and Sheyi Ojo, there are no other out-right wingers like Mane. It meant somebody's position had to be compromised and that was never going to be Mane seeing as he was the only player predominantly suited to the wide role. Either Origi would come into the side as a straight swap, playing slightly out of position – but in a role he has also performed in – or Firmino would have to take Coutinho's place and allow one of the centre-forwards to come into the side. It was the latter which happened but it has come at a huge cost for Liverpool as arguably their best performer has now become somewhat ineffective and forgotten.

Firmino is not incapable of playing out wide but it does not play to his strengths and Origi and Sturridge are usually lone strikers, not attackers who are used to moving across a front three. It means the balance of the side has been shifted slightly and although Liverpool still retained a high level of success, the balance has now been disrupted even further with Mane's absence.
So is it time to change formation or continue to re-shuffle personnel?
Wednesday evening's performance against Southampton suggests a change needs to be made because too many players are now playing out of position and their strengths are being compromised. Adam Lallana played as part of a front three and everyone knows he struggled in that role under Brendan Rodgers. He has been sensational in a central midfield role and it's crucial he remains there.
One way of getting the best out of Klopp's players is to bring Origi and Sturridge into the side as a centre-forward pairing. It would mean Firmino would still be forced to play in a wide attacking role, but he would be able to inter-change alongside Lallana and Coutinho which they did so effectively at the start of the season. Indeed, the formation change would be a huge risk and it could potentially leave gaps in behind but James Milner and Nathaniel Clyne would have to act as wing-backs, alongside Jordan Henderson in a lone defensive midfield role.
If the Reds could pull it off, they would be able to utilise Sturridge, Origi, Firmino, Lallana and Coutinho all in attacking roles and that would be a force to terrorise any defence in the Premier League. Perhaps Alberto Moreno would be better suited to the box-to-box wing-back role over Milner but there's potential for Joe Gomez and Trent Alexander-Arnold to come into the side to replace Milner and Clyne in those roles.
Perhaps it's the kind of formation you'd try to implement in a game of FIFA but it's clear something needs to change and so far switching personnel has provided inconsistent results. Sturridge has shown how effective he can be as a part of a centre-forward partnership when he produced his best season ever alongside Luis Suarez. Origi is yet to really be tested in that role but he has the pace to run in behind the defenders, while Sturridge likes to collect the ball from midfield.
There are suggestions it could work but you'll never know until you try…