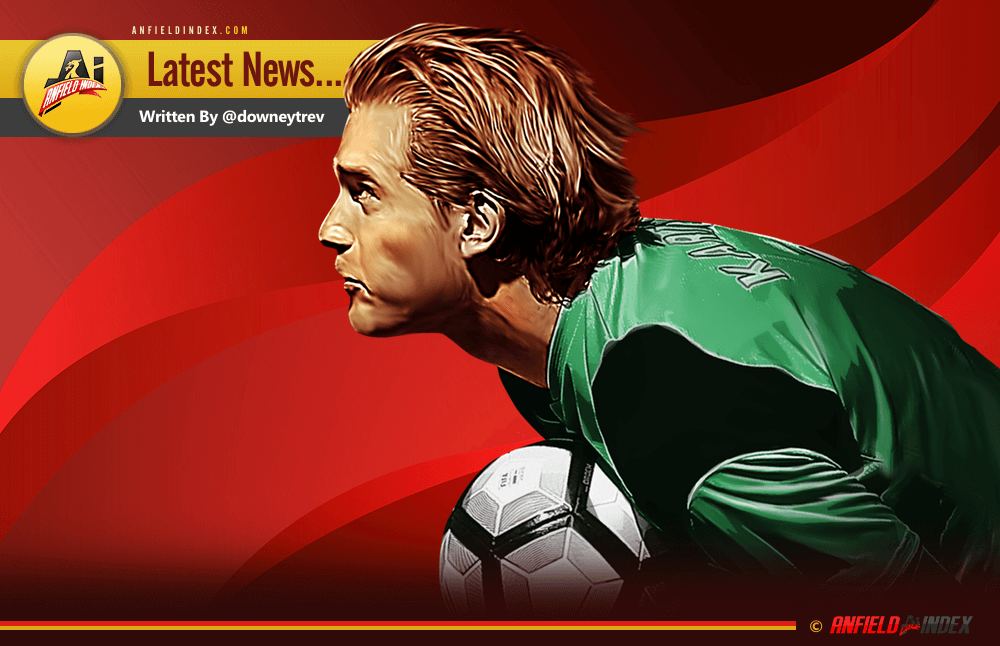 Karius: We Can Turn It Around
Instagram enthusiast Dejan Lovren took to his preferred social media platform to wish Emre Can a happy 23rd birthday today. For once, the Croat was not driving at the same time and his heartfelt sentiment was accompanied by the inevitable selfie with the German. "Happy birthday, my brother," Lovren gushed. "Think that you're a top player in my eyes."
Without doubt, the post will have enraged the angry ants that swarm Liverpool fan forums looking for opportunities to be outraged, but for this writer there were two things to note. Firstly, squad unity is always a good thing, regardless of the cringe factor. Secondly, Emre Can, the focus of so much ire for his poor showing in last night's cup game, has only just turned 23. Twenty. Three. Meaning that in recent months some people have been absolutely hammering a 22 year old for his comparative dip in form.
Another 23 year old who has felt the full heat of that fan outrage is Loris Karius. Playing his second consecutive game, the German goalkeeper performed admirably and could be said to have kept the tie alive for Liverpool with a couple of excellent stops. The man whose chiselled features have inspired even more fawning nonsense than Can's have, speaks perfect Modern Footballer, which is to say he's polite, gives a small amount of detail and dresses it all up with a handsome cliché bow. Here, as an example, is his take on last night's shoddy showing from the team;

"We didn't create that many chances," offered Karius, showing a real penchant for understatement. "In the last game in the league against them, it ended 0-0 but we had a lot more clear chances that we missed. This time we didn't really get through – they defended really well and had some counter-attacks that really hurt us. 1-0 is not the result we were aiming for, but there's still everything in it for the second leg.
"As I said, it's not the ideal result, but we're still confident we can turn it around. With our fans, we will make it as difficult as we can for them. If we could score an early goal, that would be good. We'll see how the game goes, but it's going to be really tough for them. I wish I could have kept the other one out as well when they scored! I tried to be there when the team needed me, but of course, all in all, we're really disappointed. We came here to win the first game, but now [the result] makes life a little more difficult. We're still confident we can turn it around."
See? Perfection. Beautiful bland perfection. Much like the man's haircut, and clothing, and jaw-line and…well, you get the picture. As I type these words, I have just seen Karius' own Instagram tribute to his compatriot. Under a candid training picture of the two beaming Teutonic totties is an earnest exhortation from our custodian. "Stay the way you are," it says, and with that, the frantic banging at keyboards resumes.