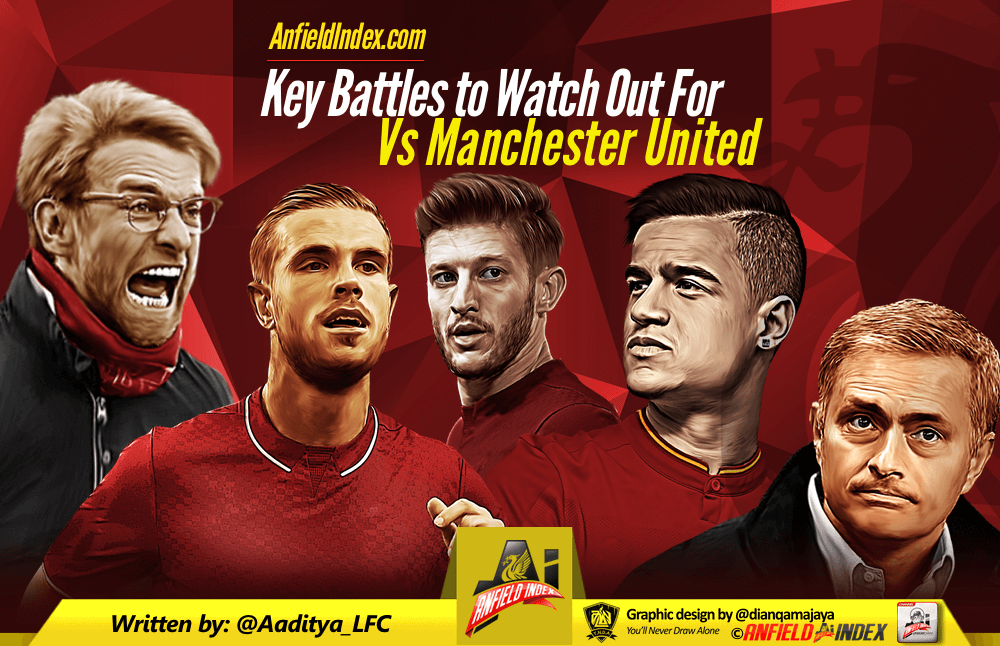 Manchester United v Liverpool Preview - Key Battles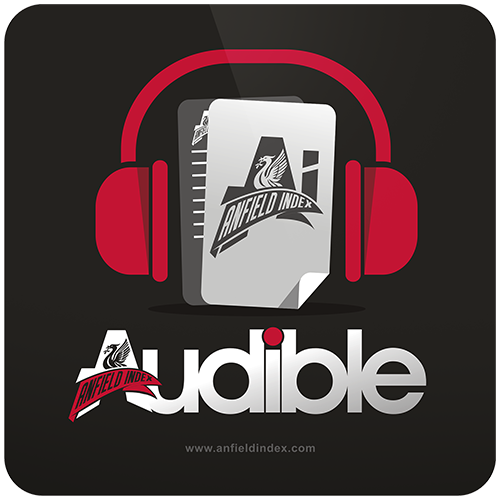 Listen to this article via @AIAudible !
It was a far from ideal way to warm up for a trip to Old Trafford as Liverpool put on one of their worst displays under Jurgen Klopp in the 1-0 semifinal first-leg loss in the EFL Cup at Southampton. Liverpool are very lucky to still be in that tie, but now the focus should switch to the Premier League and to their fierce rivals.
United are on a fantastic run of form – they have won eight games in a row, and Jose Mourinho looks to have found the perfect combination for them. For Jurgen Klopp, a few important players could return to the starting XI as Jordan Henderson, Philippe Coutinho and Joel Matip are all in contention to feature against the old enemy.
However, the bigger concern for Klopp should be the alarming levels of performance in the last three games, since the awe-inspiring win over Manchester City on New Year's Eve.

We take a look at certain key individual duels that will be pivotal in the final outcome.
Paul Pogba v Jordan Henderson
Liverpool's captain should be back and the Reds will be thankful for that. In his absence, there have been gaps appearing in midfield that have been thoroughly exploited. Henderson is not yet a complete defensive midfielder but he has done that role with aplomb for the Reds, and neither of Emre Can or Gini Wijnaldum has really shown any inclination to settling into that role.
On his part, Pogba has had a fantastic last month and a half. He seems to have firmly settled into his role in Mourinho's system and is pulling the strings from midfield fabulously. The presence of Michael Carrick has freed Pogba from defensive duties and he is enjoying this role.
With Zlatan Ibrahimovic, Henrikh Mkhitaryan and Juan Mata poised well in front of him to receive his service, it would not be a stretch to call Pogba United's most important player. Given that stature, Henderson has got to get stuck in.
It is important that the captain does not give Pogba any time on the ball to pick his passes. Henderson has got to hound, hassle and get under Pogba's skin. A nice hard early tackle wouldn't be too much harm.
Michael Carrick v Adam Lallana
Against Southampton, Lallana was a part of the front three and didn't look too effective. With Coutinho's likely return, Lallana is likely to go back into the midfield three, where he has been so effective this season.
United's upturn in fortunes has coincided with Carrick's return into the side – but that is where the coincidence ends. Carrick has been hugely significant in their recent run of wins. He has just sat in front of the back four and unassumingly gone about his business. Nothing flashy, nothing out of the ordinary, he has just kept the play moving and ensured that the opposition's creative players do not have too much room to operate in.
Carrick will make it as hard as possible for Lallana, and reduce the space that he has to work with, but the Reds' no. 20 is capable enough of breaking those lines.
His most prized asset is his ability to wriggle out of tight situations with his nifty footwork and that will be hugely necessary on Sunday. It won't just be Carrick as Ander Herrera will also be around, buzzing all over the place, looking to leave a mark on Lallana, Coutinho and co.
Zlatan Ibrahimovic v Dejan Lovren
In United's eight wins, Zlatan has 5 goals and 3 assists, despite having not played in two of those games. Those stats tell you of a player who is in prime form.
The thing with Zlatan is there is no conceivable strength or weakness in his game. He seems to do everything you would want your centre-forward to do. He will not run in behind the defenders, for sure, but he makes up for that with his strength, vision and technique.
He can hold defenders off, he can beat them with outrageous bits of skill and he can pack a punch with his shots. Now, with the uncertainty in Liverpool's recent defensive performances, Zlatan will be licking his lips.
Lovren is a peculiar case. He is world-class on one day and Sunday league level the next. He has got to be commanding and ensure that he annoys Zlatan. In many ways, Lovren has got to be that pesky creature getting on the big man's nerves.
And he has got to be pesky with certainty. Any dwelling or hesitation and the Swede will pounce upon it.
Antonio Valencia v Philippe Coutinho
Liverpool's little magician looked sharp in the 30 minutes that he played at St. Mary's and is almost certain to be starting the united fixture. He could have won the reverse fixture for Liverpool with a stunning curling effort, but that was thwarted by a magnificent David de Gea save.
With creativity a problem for Liverpool in the last few games, Coutinho's return could not have come at a better time. He will start in his usual position on the left wing and will be faced by Valencia.
Valencia has done a fabulous job for United, but like James Milner, he is not a full-back. So there are weaknesses to be exploited. Lapses in concentration, positional errors and the occasional moment of madness could happen when you're playing in an unnatural position.
Valencia has got to guard against those because in Coutinho, he will be up against a player who can make a mountain out of a mole-hill – in the sense that even the slightest of shortcomings will be thoroughly exploited. In this game, the little Brazilian magician will be Liverpool's most important player as Klopp looks for his first league win against the old enemy.