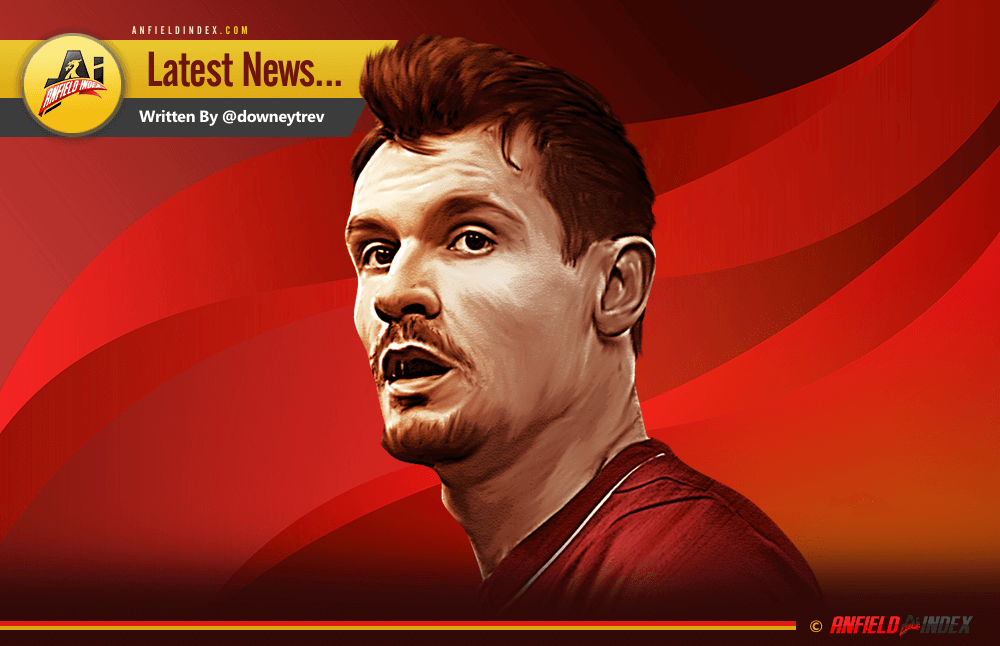 Lovren: Liverpool Learning From Klopp
On Friday mornings, as Latest News sips an Americano and contemplates its navel, the events of the week tend to spill out from the dark recesses of a troubled mind. There was that idiot on the roundabout with a death wish, the older lady who aggressively elbowed her way past schoolchildren in a coffee queue and the nice fellow who popped up in the comments section pleading with the author of this column to "speak english (sic) please." In a week where the only Liverpool result was a 1-0 reverse at St. Mary's, it's understandable that thoughts were more dour than usual today.
Then, just as the grimace of disenchantment on my face was in danger of becoming a permanent rictus, there came one last memory; one glorious moment of transcendent joy that rescued an entire week. Truthfully, it will remain in the memory bank as a soothing balm against any future painful thoughts. I speak, as if you hadn't already guessed, of the time when James Milner trapped and controlled the ball with his face, WHILST ON THE GROUND. Did I say it was with his face? Did I stress that he controlled and shielded the ball with that square-jawed noggin of his? It was arguably the funniest and most oddly heart-warming thing I've ever seen on a football pitch, bless him.
In the wake of such improvisational bravery, there can surely be no Red left who would dream of questioning Milner's contribution to the cause. Several, however, continue to question the performances of Dejan Lovren. The Croatian has looked comparatively solid alongside Joel Matip, but then one is inclined to believe a half-melted ice cream cone would look solid alongside Joel Matip. Lovren, though, is nothing if not dogged and self-confident. Speaking ahead of the absurdly significant clash with Manchester United, the defender was keen to stress the importance of the Jürgen Klopp effect.

"[Klopp is] a big part of the team, he's one of the key people here," Lovren opined, with what one hopes was massive understatement. "[Since] last season, we learned something new every day from the manager, his ideas. We are [approaching] every game differently but he knows what he wants in these kinds of games, the big games. We have a good talk before the game with him and he doesn't need to motivate us, but with some kind of words he touches us in the heart. In these derbies, you are ready to fight for everything."
Redmen watchers everywhere will also have been touched "in the heart" at some point by Klopp. There is a feeling of real potential at the club and even the recent run of underwhelming performances and the tumbleweed blowing across the Anfield Transfer Situation Room cannot diminish that hope. It is a hope, that contrary to one paper's insistence, is not based solely on the German's force of personality but rather on his unique ability as a coach. When a veteran is inspired to play at left back to a higher standard than anyone else in the league and throw in the occasional piece of face-control when the chips are down, well, that's when you know you've got a proper manager in charge.