 Fortress Anfield: Where's "Phase Two"?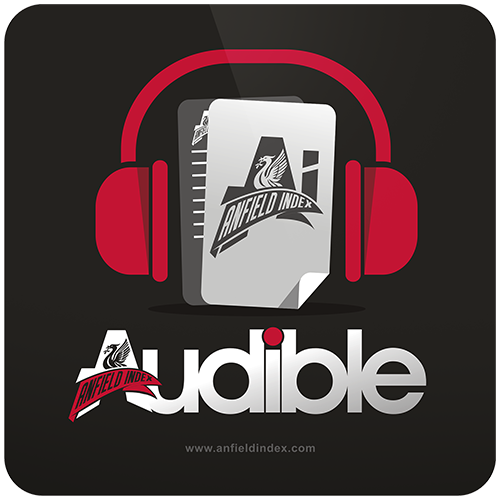 Listen to this article via @AIAudible !
As Jurgen Klopp builds and strengthens Liverpool FC on the pitch, and his staff toil away, quietly and almost thanklessly in the background, it's about time we brought attention back to Anfield and its development. The Main Stand has been a delightful addition to 'Fortress Anfield', but word on the expected 'Phase Two' of Anfield's redevelopment has been surprisingly quiet.
Had I not have been searching hopelessly for returned tickets for Premier League home fixtures, late into the night, I probably, like many Liverpool fans, would have simply forgotten about the expectation, borne several years ago, of an Anfield of a 60,000 capacity than can match the demand for tickets. As I was looking at the virtual seating arrangement, it struck me again, that Liverpool's stadium size does not match its ambitions, nor does it do Liverpool FC service or justice, especially when compared to Manchester United's 80,000 capacity Old Trafford, Manchester City and Arsenal's respective 60,000 Eithad and Emirates stadiums, whilst neither does it hold up well to the new White Heart Lane, and Chelsea's freshly approved renovation of Stamford Bridge.
The reason for Liverpool needing to expand the stadium further is not just that Liverpool should have a stadium comparable to its rivals; it encompasses the long-term increased revenue that a larger stand would bring, the wider availability of tickets, for fans that really do struggle to secure seats without a season ticket, and the capacity for Anfield to earn an 'elite' UEFA Stadium rating, allowing Liverpool to bid to host finals for competitions such as the Champions League, but also for Anfield to be used in alternate ways – hosting Super League semi-finals and finals, or concerts etc., and for further redevelopment of the rather dilapidated Anfield area; all of which brings in more revenue for the club, which can be reinvested in the long-term. Reinvestment into the club is essential for safeguarding and ensuring a prosperous future for LFC, whether it be through building a new training ground that can accommodate for both the academy and first team, as Klopp desires, or redeveloping either the Kirby or Melwood facilities; perhaps these potential profits could be used to subsidise tickets, or purchase new players – but all of this is at the discretion of the board. A board, who would do well to recognise that, with the value of the pound expected to drop very sharply quite soon, following the triggering of Article 50, anticipated to be in March, and eventually Britain's exit from the EU, reinvestment sooner than later is a much more cost-effective option, and one that would help build an advantage over rivals in an immensely competitive league that only promises to be even more competitive in the coming years.

The difference the Main Stand has made to Anfield is evident both physically and sonically. The new Main Stand is genuinely imposing, and when Anfield is bouncing, the sound difference it makes is staggering; but the Anfield Road end is small in comparison; however, rather unattractively for the owners, expanding the Anfield Road end would not include expanding the stadium's capacity for corporate seats – where the biggest profit margins are made. Yet, when we look at the immense demand for Liverpool FC tickets, a demand level that only Manchester United and Arsenal are competing with, an expansion makes total monetary sense: admittedly, whilst the Main Stand is expected to cover its costs within 5 years, the Anfield Road end would much likely take longer to do so – but if the owners are truly committed to Liverpool and the supporters in the long-term, it's hard to see why this would be an obstacle.
The Liverpool supporters, and fans across the globe should be rewarded for their faith and support too; much is made about 'tourists' at Anfield, but firstly, these 'tourists' bring extremely important revenue to the club, without which the club would not be at the level that it is, and they also represent a global fanbase, comprised of fans that only dream of managing to see Liverpool live, rather than having to wake up in the early hours of the morning, to stream the game in poor quality online. Secondly though, is that many young fans are being priced out of getting tickets to see their team play, depriving young fans of the opportunity to see their heroes. Additionally, as Liverpool currently has such a limited capacity, the prices are extremely rigid; however, if we take Old Trafford for example, in some big games, Manchester United can stick prices up to their very maximum, and still sell all available tickets, yet, for games against smaller sides, or cup matches, there are often spare seats available, that Manchester Utd can sell, at a lower price, at no extra cost to the club, as their just utilising the space capacity available. Therefore, expanding and doing this at Liverpool makes sound financial sense in he long-term.
The demand for tickets at Liverpool FC is monumental, and the owners are missing out on enormous long-term increases in revenue and profits; we have surplus demand that needs to be met, otherwise Liverpool are squandering an opportunity, that rival clubs are not so short-sighted to be remiss about.
Ultimately though, Anfield should not be left as it is; rebuilding the Main Stand was a move in the right direction by the owners, and they should be credited and hailed for that, but it was a move that needs to be followed up – otherwise the redevelopment programme was largely a waste, as the aims of redevelopment have not fully been met. It's now time to apply pressure onto the owners, reopen the discussion about further redevelopment to Anfield (especially the Anfield Road end) and definitively bring the stadium and the club into the 21st century, allowing Liverpool to compete in monetary terms, but also giving Anfield and Liverpool FC the respect it deserves.