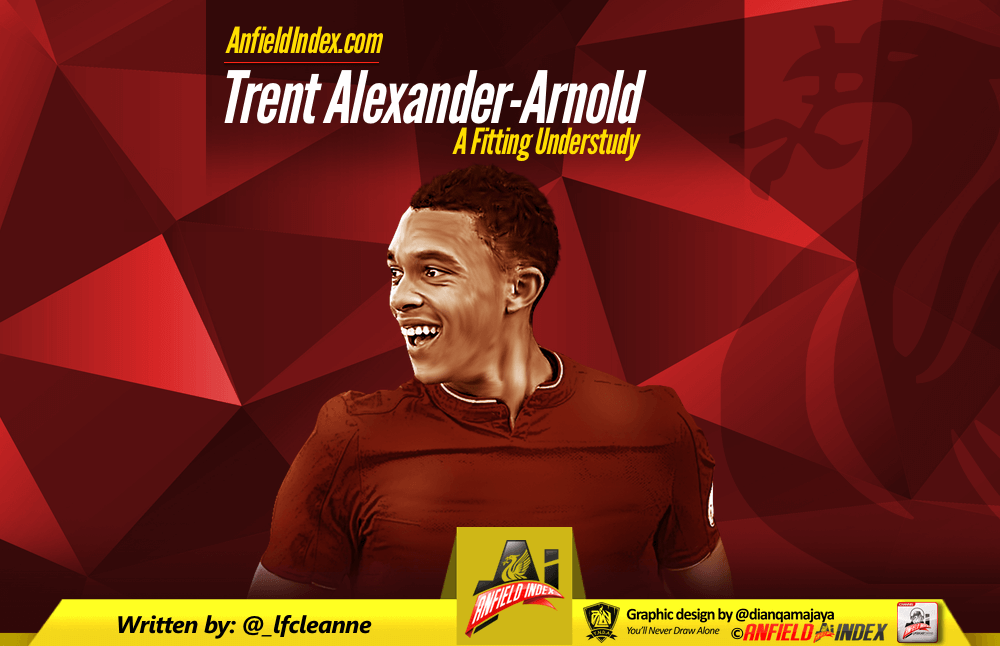 A Fitting Understudy - Trent Alexander-Arnold
Every player remembers making their first start in the Premier League, but few get to experience such an occasion in the manner Trent Alexander-Arnold did.
The lack of depth in the full back positions for Liverpool was one of the major concerns heading into the season. With James Milner filling in at the back, Alberto Moreno is one of the only natural left backs at the club and the fact that he's hardly covered himself in glory only emphasises Liverpool's lack of depth.
Similarly, in the right back position, it was hard to see who would play understudy to Clyne. Flanagan and Randall were hardly viable options, with neither showing enough quality to provide a confident replacement to the England international, while Joe Gomez is considered more of a central defender.

18-year-old Alexander-Arnold took on the challenge of playing the second fiddle role on Sunday as he was thrown in the deep end at Old Trafford, with Nathaniel Clyne ruled out due to an abdominal injury sustained against Southampton in mid-week. Klopp's faith in the youngster, having not invested in a quality back up over summer, was dually rewarded.
Dealing With Martial
Anthony Martial's pace makes him one of the quickest players in the top flight, and thus a real handle for any defence, but, despite some dubious moments, Alexander-Arnold did well to keep his man at bay.
"What a boy. I could have played Milner right and Alberto Moreno left, but I didn't want to change two positions. We thought he is ready for it…The right-back spot is in good hands even when Clyne is not available." – Jurgen Klopp
Far more composed than his age would suggest, he grew into the game, showing good quality in possession to help his team progress up the pitch. An exquisite cross field ball out to Philippe Coutinho was the pick of the bunch as the Liverpool youngster showed there is no need for panic stations in Clyne's absence.
In a positional sense, there was little Alexander-Arnold did wrong. Despite their best efforts, United were unable to catch the defender out, and Arnold himself ensured that he adopted a good position to intercept United's attacks.
Cool, Calm & Collected
Most young players can be so eager to impress that they dive in, hoping to make a name for themselves, but what was far more impressive was his decision making; the way in which he kept his cool, applying pressure on the opposition while being careful not to concede a cheap free-kick was nothing short of admirable. In truth, he fitted well into a back four filled with vastly more experienced figures.
Clyne has been a very consistent figure for Liverpool so far this season, but Alexander-Arnold's performance will provide optimism that the Reds have a suitable replacement waiting in the wings.  The homegrown talent has everything needed to be a success at Anfield, and while caution must be taken in heaping pressure on such young shoulders, Arnold will continue to blossom under the guidance of Jurgen Klopp.
It was a massive ask for the 18 year old at Old Trafford, given the importance of the three points for both sides, but he rose to the challenge and showed why everyone at the club rates him so highly. More chances could crop up in the coming weeks with Clyne side-lined, and based on Sunday's viewing, you'd bet on Alexander-Arnold continuing to impress.