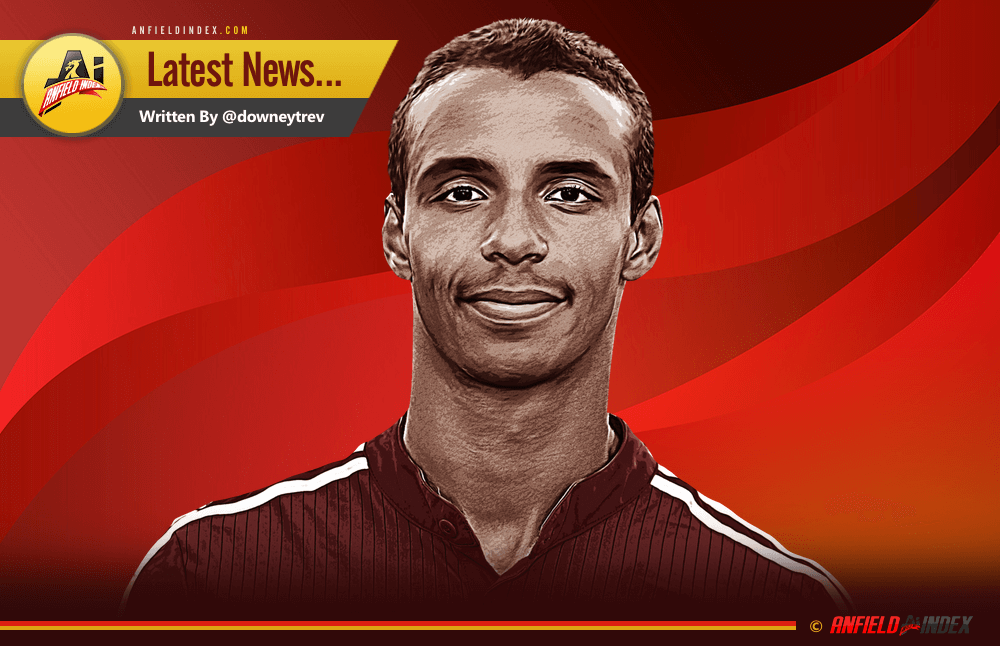 Matip Absence May Continue
Yesterday, as that maestro of the machinations of modern football instructed his preposterously expensive team to get the ball wide and bombard the Liverpool penalty area with crosses and diagonal bombs, this scribbler can't have been alone in thinking that it would have been an altogether more forlorn exercise if Joel Matip had been free to take his place at the heart of the Liverpool rear guard.
Jose Mourinho looked on with smug satisfaction as the preening Zlatan Ibrahimovic and his pal, Marouane 'Sideshow' Fellaini, were able to breach the Redmen's defence with their towering strength and physicality and, although it was to the credit of Simon Mignolet, Ragnar Klavan and Dejan Lovren that they limited their opponents to that solitary strike, one fancied that with the calm Cameroonian in there, the Anfield men might have held out.
Instead, Liverpool were left to rue a couple of lost points and mutter discontentedly about the odd goings-on that led to Matip's omission from the side at the death. With Mane away, Philippe Coutinho still not ready to start and Nathaniel Clyne being a late drop-out, fans were already reeling when the news of Matip's absence broke. It could easily have been the final excuse Jürgen Klopp's men needed to capitulate to the relentless Sky-driven narrative of United's renaissance. Liverpool rejected that Martin Atkinson-narrated version of reality.

The frustration at losing Matip, however, is very real and today, according to several members of the AP, the news is worse than feared. FIFA, it seems, are threatening to "investigate" Matip's situation and there is no time-frame on the table. Some fear this may mean his absence from the starting XI for the duration of the AFCON. Klopp, understandably, sounded both wary and frustrated by the needless shenanigans.
"Our understanding is Joel is retired from international football – and we, the club, did everything we had to do to make this clear but until now we could not get the response we need to be 100 per cent sure that he can play," the manager offered in an exasperated tone before yesterday's draw at Old Trafford. It's pretty difficult and pretty frustrating, to be honest. He's been in training for five days and would have been in the squad, 100 per cent, maybe on the pitch today, so I don't think it's fair. But we cannot do more and are still waiting on the decision.
"We could not take the risk, but we need to get an answer as quickly as possible because on Wednesday we have the next game and then another game and another game. We cannot wait forever. It is public now, we have this problem and we are not the only team with this problem. I think Tony Pulis said a few things about it so I don't think that it is fair for the fans, for the clubs, for the teammates and for everything. Now we have to wait in this moment and think about the game – and then after the game we will try again to get answers."
When the Liverpool boss is agreeing with something Ballcap Tone said, you know there is a universal misalignment. It is now "after the game" and local journalists have tried communicating with FIFA via the Associated Press. The result has not been encouraging, with football's governing body seemingly insisting on the letter of the law and quoting legislation that Liverpool felt they had acknowledged.
Had a reply from FIFA to say that Matip's eligibility for #LFC is being investigated by their disciplinary committee. No time frame given.

— James Pearce (@JamesPearceEcho) January 16, 2017
It appears that unless Cameroon acquiesces to Matip's request to not be considered for selection, he may have to sit out the entire period for which he should have been released, plus an additional five days. Any appearance for Liverpool without that consent could see Matip and Liverpool involved in a FIFA disciplinary committee investigation.
"We can confirm that Liverpool FC contacted FIFA about the matter," a FIFA spokesman told Press Association Sport. "Our services answered by directing the club to the applicable provisions (Annexe 1 of the Regulations on the Status and Transfer of Players) in particular its article 5. FIFA also indicated that any potential violation of the applicable provisions would need to be investigated by the FIFA disciplinary committee. We cannot provide any further comment on this issue."
Well, that's cleared that up, then. Thanks lads.