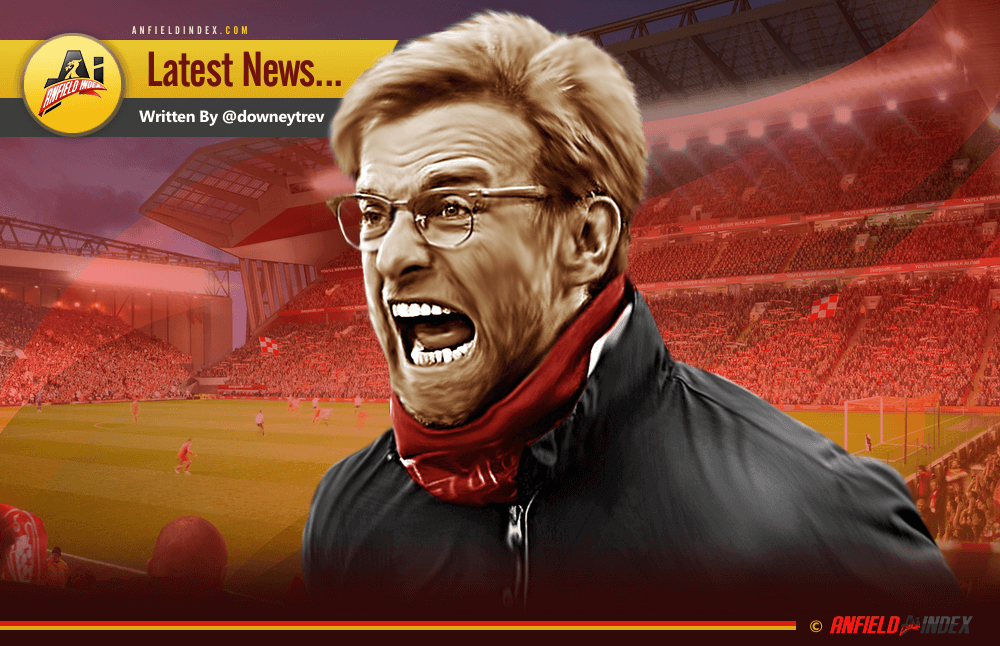 Klopp: Matip Did Nothing Wrong
Irrespective of one's political leanings, and trust me, readers, there will never be any such divisive talk here in the paragraphs of Latest News, it is hard to ignore the aptness of Leon Trotsky's take on administrative red tape as it might be applied to the triangle of inertia between FIFA, Fédération Camerounaise de Football and Liverpool's Joel Matip.
The neatly bearded Marxist revolutionary and theorist opined that "there is no justice in bureaucracy for the individual, for bureaucracy caters only to itself. One cannot practice the same bureaucracy as one is fighting against." Well, quite so, and doesn't Jürgen Klopp know it.
The Liverpool manager is caught in a ridiculous situation, with Matip, who's finally ready to play after an injury lay-off, still unavailable for selection. As a result of Cameroon's efforts to insist on the player's participation in the AFCON in Gabon, FIFA have become involved and are now slowly meandering towards an "investigation" which may or may not take place at some point in the indeterminate future. In the interim, Matip is kicking his heels on the sidelines. It is, in all but name, a ban, and Klopp used today's press conference to publicly state the club's frustrations over the eminently avoidable scenario.
"We're sure Joel Matip did nothing wrong. He hasn't played for Cameroon since 2015," the German insisted. "Since he's here, he's not been a Cameroon player. He's not in the Cameroon squad, so he can't play for Cameroon. But in this moment we have no 100 percent guarantee he can play for us. The last few days it's getting more busy, for all departments involved for Liverpool. The procedure is that I would consider to line him up tomorrow, but I don't know if I can. That's the thing. From the sport side it would make absolute sense, the perfect game for him, but I'm not sure if I can."
"FIFA told us on Friday, unfortunately this Friday, they'll decide if they'll open a case about it or not. I accept rules in life, and wherever, but I think they should be based on human sense. For me it's pretty difficult, we have a running season, if he wasn't injured, then he couldn't have played [anyway] since January 2. If we go to Friday and FIFA opens a case then—I don't think they will because we're sure everything is alright—then it would be between seven and 10 days until we get a decision."
Friday. NEXT Friday. If that's making the inside of your head throb, then be reassured, gentle reader, that is the only sane reaction to this idiotic situation. Working, as Latest News does, in the public sector, one is all too familiar with the concept of setting up a committee to investigate the potential for a more permanent committee. This type of thing is the daily nonsense of over-active administration. This Matip scenario, however, is a Kafkaesque horror. Then Klopp begins to outline the actual cost to the player and the club and the throb becomes a pounding.
"In England, in our situation, it would [have meant] United involved, Plymouth involved, Swansea involved, then another seven days, two games," he continued. "Then if the result is what we think, even if they open the case, then he hasn't played eight games without doing anything wrong. As a human being, it's unbelievably hard. In this case, we can't do more, obviously. It's really hard. He's not happy about it. I told him already before the United game, 'I can't pick you'. That's what we all have to think about."
"We're not the only club in this situation: Schalke in Germany probably similar; West Brom of course; Ajax, the goalkeeper there was suspended, now he can play. It's really difficult to get in contact with the people, that's the situation. We're all sitting here, of course. Obviously what we're doing is a bit important. We can wait, but it's like it is with injuries. Try everything to be there a day earlier than we all thought it was possible. Now we have to wait for a fit player, very good in training, wasn't playing for Cameroon for 15 or 16 months. That's really difficult to accept in this moment. But we'll see what we can do."
There is a school of thought that says Klopp should consider playing Matip against Plymouth in order to force FIFA's hand and risk the possible repercussions. There is another school of thought, in which Latest News teaches, that says this whole thing stinks and DRINK ALL THE WHISKEY. Both arguments have their merits.