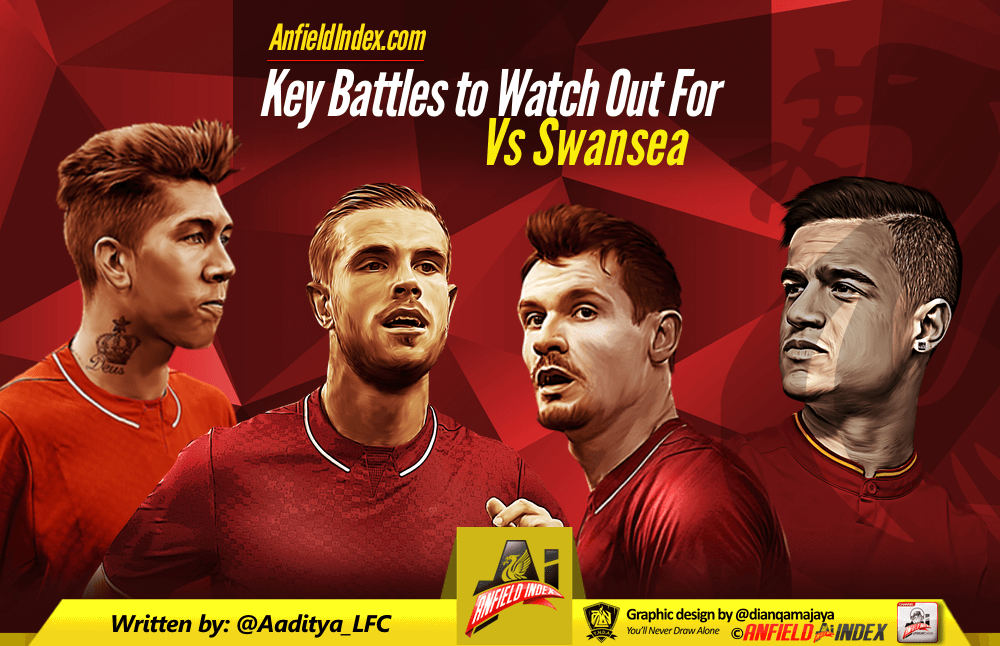 Liverpool v Swansea Preview - Key Battles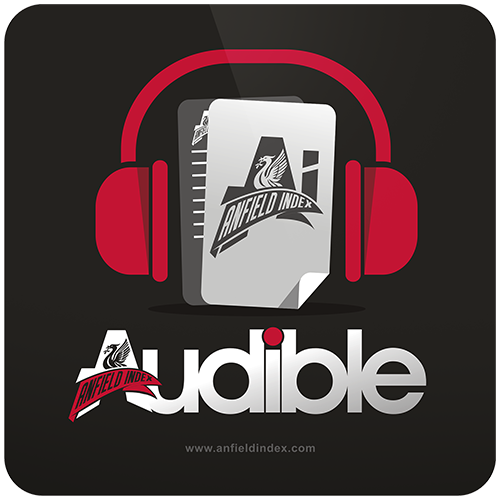 Listen to this article via @AIAudible !
Liverpool have played two Premier League games in 2017 and drawn both. Both games were away from home. Both games were a case of the Reds having lost two points, having been ahead for a good part of the games.
Jurgen Klopp's men will be back to the happier surrounds of Anfield, when Swansea come visiting on Saturday. By kickoff, it would have been more than a year since the Reds last lost a game at home, and with the cellar dwellers visiting, nothing but three points will be satisfactory.
With Trent Alexander-Arnold impressing at Old Trafford, he could fill the right-back position, but having also played at Plymouth, three games in a week could be a bit too much, so Klopp will be hoping that Nathaniel Clyne is back to full fitness by then.

Otherwise, the Reds could also have Joel Matip back, with a FIFA verdict on his conundrum expected on Friday.
Here are some big individual battles to look forward to.
Jordan Henderson v Gylfi Sigurdsson
Henderson is important to this Liverpool team. He was missed in his absence and what he brings to the side was clearly seen against United on Sunday. He strings things together in midfield and plays a vital role in protecting the back four, that still has its moments of unbelievable madness.
Sigurdsson is Swansea's best player. He has the ability to take up good positions, and his technical ability is unquestionable. His vision and passing are also big threats, but Swansea need to be able to allow the Icelander to express these talents on the pitch.
Henderson will not allow Sigurdsson too much time to dwell on the ball and pick out team-mates. Especially in the early minutes, the Liverpool captain will have to impose himself on Sigurdsson and get his psyche affected.
Liverpool will also have to ensure that they don't give away too many set-pieces in dangerous areas as Sigurdsson is among the finest exponents of the dead ball in the league.
Roberto Firmino v Federico Fernandez
With Coutinho's impending return to the side, Firmino could well start in the central role, that he did so well in, early in the season, before the little magician's injury.
Against United, FIrmino's pressing and defending from the front helped the side hugely, but he was terrible on the ball. He misplaced easy passes, he took far too many touches when he didn't need to and gave the ball away far too cheaply for anyone's liking.
Firmino, though, loves the Anfield surroundings and will look to get that goal-scoring touch back. With his partner-in-crime Coutinho coming back, he could well love this game and that cannot be a good thing for the Welsh side.
Fernandez is an experienced hand, one who has featured even for his country. He will have to lead the defense, that is once again likely to consist of youngsters Alfie Mawson and Stephen Kingsley.
But with that defense and Swansea's wretched recent form, Firmino will be licking his lips for sure.
Philippe Coutinho v Kyle Naughton
He is the biggest creative force in this Jurgen Klopp side. Against United and against Southampton before that, he made a difference when he came on. His skill and trickery are a nightmare for any defender to deal with.
But what has been really encouraging with Coutinho has been how sharp he has looked, despite being out for almost two months. His passing, dribbling, trickery and work-rate have been exactly how it was before the injury, and he has not taken too much time to ease back in.
Naughton is experienced enough in the Premier League and should not be an easy nut to crack. But he has the tendency to lose his head, ensuring that he sometimes gets his positioning wrong and sometimes even going into reckless challenges that don't need to be made.
Right now for Liverpool, the creativity from midfield has been slightly lacking and there will be no harm done to that particular aspect of our game when Coutinho returns.
Dejan Lovren v Fernando Llorente
Like a lot of his team-mates, Llorente has got experience on his side. And he has experience of playing football at as high a level as is there in Europe. In recent times, he has looked like Swansea's only option to get a goal.
Lovren was fantastic at Old Trafford, but he has shown that he is prone to the occasional lapse in concentration even when he is having a good game. Last week, he nearly played Zlatan Ibrahimovic in with a careless back-pass, but luckily for him, Simon Mignolet was just quick enough to avert the danger.
For Llorente, it will be all about the kind of service he receives. If Swansea can put the ball in dangerous areas and ask questions of Lovren, there are gaps that they can exploit.