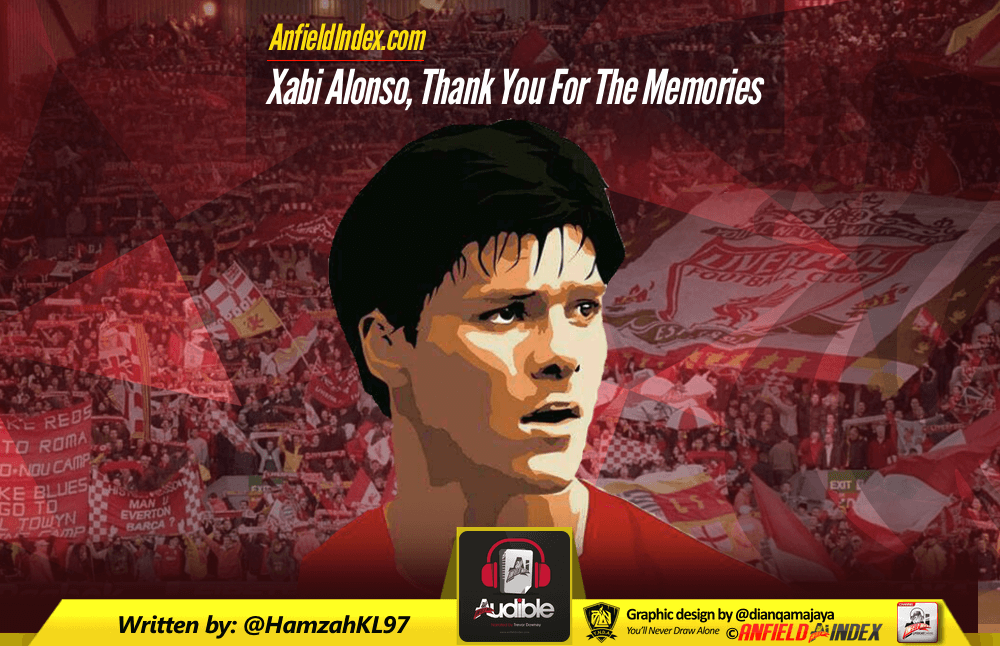 Xabi Alonso, Thanks for the Memories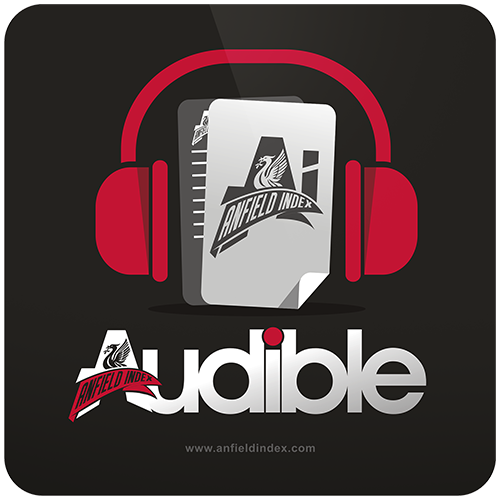 Listen to this article via @AIAudible !
"Woah-oo-ah-ah-ooo We've got the best midfield in the world! We've got Xabi Alonso, Momo Sissoko, Gerrard and Mascherano-ooo"
The good old days eh?
As we enter the crunch period in the Premier League, Liverpool fans are going to have to prepare their goodbyes for Xabi Alonso, a man of beauty, on and off the ball. He may have left Liverpool in 2009, but after 149 appearances, 15 goals, 28 assists and 2 unforgettable victories in the Champions League and FA Cup finals, it's easy to see why he is still loved so much.
A player with unmistakeable intelligence and grace, Xabi Alonso arrived at Rafael Bentiez's Liverpool as a curious acquisition, and despite rumours swirling during his time at Real Sociedad of a move to Spanish giants Real Madrid, many fans at this point did not yet know the player who they would come to adore.

It did not take very long at all for him to make an impression; despite losing 1-0 on his competitive debut, against Bolton, it was very clear that he was a class above what the Premier League and Liverpool had come to expect.
Xabi Alonso's impression on the fans was instant, he controlled the pace and the pattern of the game with ease, gliding around the pitch, picking up the ball, caressing it around corners; or striking cross-field passes with sniper-like accuracy. Unfortunately, as many fans will remember, a poor tackle by Frank Lampard broke Alonso's ankle in his first season, and he was reduced to biding his time, recovering for three months.
With little to no re-introductory gametime afforded to him, and with midfield dynamo Steven Gerrard also sidelined, a still-injured Xabi Alonso was thrust, by Benitez, into a Champions League quarter-final, against the Italian behemoth, Juventus. Amazingly, he took it in his stride, playing through the pain, and showing a level of commitment and footballing quality that can only be described as magnificent.
He was then booked in the first-leg of the semi-final showdown with the (not so) old enemy José Mourinho and his Chelsea, who were to become Premier League champions. Alonso missed the crucial second-leg, but was available when it mattered – the Champions League final in Istanbul.
We all know the story: 3-0 down at half-time; a Gerrard header, an arrowed shot from Smicer, and then a penalty awarded, all within the space of 6 minutes. Xabi Alonso stepped up against what was, at the time, the best goalkeeper in the world, Dida, with the weight of Liverpool fans worldwide resting upon his shoulders.
Struck fast and hard to the keeper's left, Dida managed to get his hand to it, and keep it out. Not for long though, as Alonso raced in, and fired the rebound home, high into the back of the net. Xabi Alonso had made history. And this was not to be the only time Alonso would make history, he set the record for the first player to 1000 passes, by December, in his debut season; and managed to be one of the only players in top-level football to have scored two goals from his own half.
The first was composed and clinical, his control bypassed the onrushing goalkeeper, the second a set up touch, and the third, a well placed, left-footed strike – ending a manic display in Luton, in an FA Cup classic (just a note, if you do watch the goal on Youtube again, look out for Steven Gerrard, who screams for the ball, and then begins to berate Alonso's decision to shoot, before quickly joining in with the goal celebrations). The second, a goal I have professed to have been my favourite goal that I've seen live, funnily enough, I didn't actually see. What I did see though, was Alonso picking up the ball, in a position that felt closer to Stanley Park than it was to me, and then looking up, before sweetly striking the ball, with that elegant long stride of his. I watched the ball fly towards me in the Kop end, wondering where it was going, and then, just as I saw it tend towards a downward trajectory, every Kopite stood up, obscuring my view, of one of the greatest goals ever scored at Anfield. In the end, it mattered little to me, for the noise and result was enough, and my father hoisted me up on his shoulders after it went in, yet, without needing to see the ball cross the line, I knew I had seen both something and someone very special.
And that's how I'll always remember Alonso, a special player, who brought genuine joy to me, and fellow fans when we watched him play. So much so, that even after his departure to Real Madrid, and then to Bayern Munich, I watched and supported him, the same way that he would watch and support Liverpool from his home on the continent.
It saddened me deeply when he left Liverpool, with rumours of a personal disagreement with the manager one of the key causes cited, yet truth be told, when I think of Alonso at Liverpool, mostly all I can remember is good memories, of a great player in a fantastic team; and the only bittersweet tone to Alonso, and that team, was that they narrowly missed out on the title, despite accumulating 86 points, and losing only two games; some may point to the Champions League final defeat in 2007 as another low point, but it mattered little to me – the memories of 2005 were worth much more than a victory two years later.
And that's it, another book soon to be closed, on a great player's illustrious career.
Thanks for the memories Xabi, and best of luck in the future. YNWA.