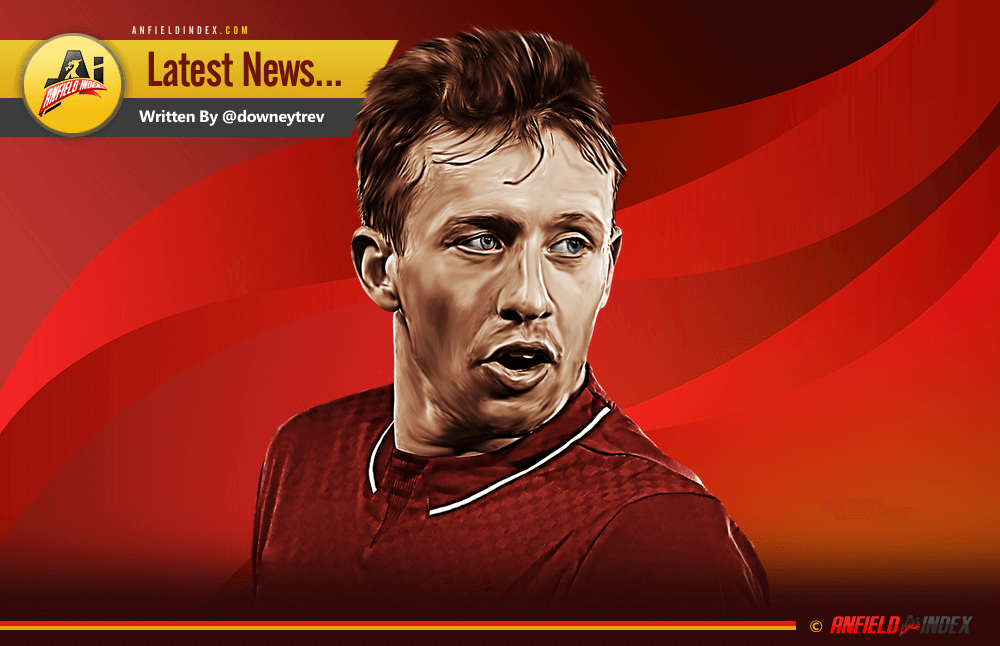 Lethal Lucas Strikes Again
Most of the Liverpool fans I know for certain to be actual corporeal beings don't have a lot of time for Lucas Leiva as a footballer. In stark contrast, those with whom I only have virtual interactions seem to almost uniformly love the amiable Brazilian. As is often the way in the odd life through which Latest News lurches, the people who live in the computer are often more simpatico. They may not be real but this collection of novelty profile pictures just get me. Don't judge.
To clarify, I love Lucas Leiva. That is to say, I love him in the way that I love chili nachos. And good Pinot Noir. And everything Nick Cave ever created. There's nothing I can do about it. Football fandom is irrational and need hold no truck with logic. Objectively, we are talking about a tidy technical footballer, with excellent ability to read a game but with a terrible tendency to upend opponents in dangerous areas. His career in red spans a decade that includes some of the most inauspicious and trophy-free years of Liverpool's recent history.
In fact, the gloom-monger that resides permanently in the back of my mind wonders whether or not the player might be a bad luck charm. Rationally, there is no reason for the extent of my fondness. As the Vicomte de Valmont says in Dangerous Liaisons, it is "beyond my control." I won't even bother to justify it and why should I? You like Coronation Street, for god's sake, so pipe down.

For a player perpetually linked with moves away from Anfield, this adopted son of Liverpool is always professional and courteous to a fault when discussing the club. Jürgen Klopp is particularly fond of his veteran utility man and when asked about the potential for the player to stay beyond January, the manager was keen to point out that he and Lucas "have a kind of an agreement, so [he] would say yes."
The number 21 scored the only goal in last night's excruciatingly boring 3rd round FA Cup replay victory at Plymouth's Home Park and BT Sports were a little too eager to tell everyone, repeatedly, that it was the first strike the player had registered since September 2010 – the era of Joe Cole looking perpetually exhausted and Paul Konchesky's mother being awful. Klopp was eager to point out the midfielder's hidden talents as a finisher and his tribute to Lucas, as a man, validates the affection so many of us feel towards him.
"After each last training [session] before the game, we finish with old v young," the manager revealed. "Lucas is the top scorer of all – so I'm really surprised that he didn't score for that long. But now he is back on track. [He is] a great personality, a good player, a really wonderful guy. I'm pretty sure he could be a good friend for the rest of your life when he is not a player. You have to line [him] up and sometimes not – it's not his hobby to accept things like this, but he's OK. And he is really important for us."
So, to recap; the manager, a man almost universally held in the highest esteem by Liverpool fans, insists that Lucas Leiva, apart altogether from being a smashing bloke, is "important" to his plans and willing to play whatever role he can. I have to say, that'll do for me.