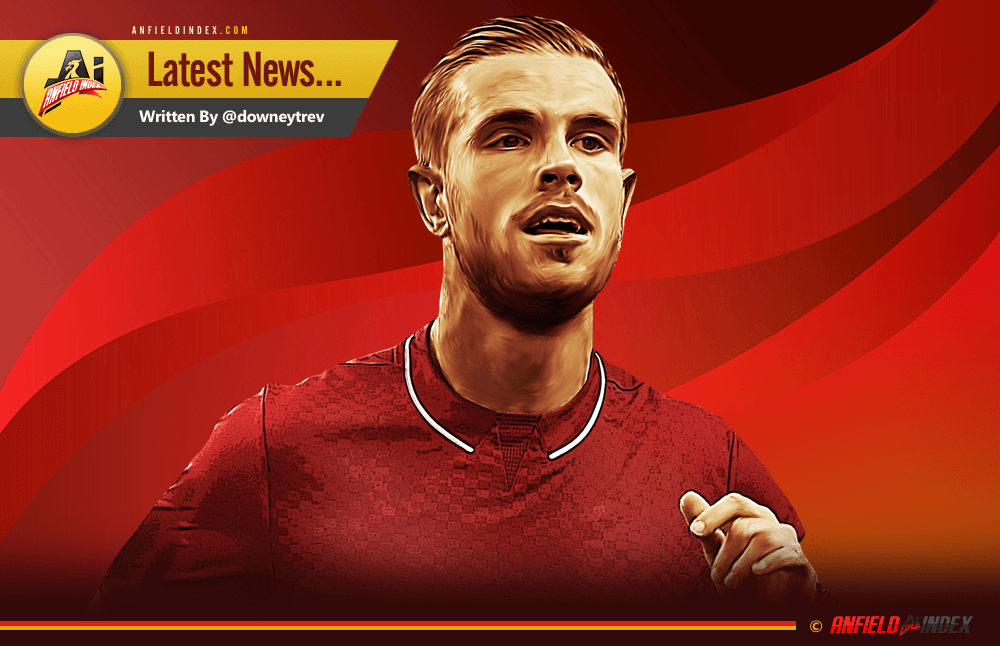 Clyne & Henderson In, Matip Out
Hello, good evening and welcome to a brief and final Latest News, of the week, where absolutely nothing is wrong. What could be wrong? That television? It was always broken, what of it? Yes, that computer monitor too. The radio too, yeah. What are you implying? Everything's fine. WE SAID IT'S FINE.
Football is supposed to be the hot refreshing shower that we take after the increasingly batshit events of the world have sullied us daily. However, on a day when a position of minor global significance was filled by a self-aggrandizing numpty with delusions of stateliness, some of us had a more than urgent need for the restorative powers of our shared obsession.
On this most inauspicious of days, however, football, at least on Planet Liverpool, is not cooperating. The farcical Joel Matip situation rumbles on past the FIFA-stated deadline and whilst it's utterly unsurprising to see a bureaucratic bunch doing the old bureaucratic shuffle, it is still maddening and sets back Liverpool's very real title challenge.

Jürgen Klopp's frustration was thinly veiled in his press conference earlier today, ahead of the visit of Swansea to Anfield on Saturday.
"I don't have an update," he lamented. "FIFA mentioned to us Friday would be D-Day," said the German. "The Matip case is obviously, for us, special and we do not feel it is fair.  We do what we can but we cannot change it and we cannot turn it in our direction because we want it. It is difficult in this position because with the fixtures we have at the moment we don't have a lot of training time and you have to work with the team which could start in the next game. And when you're not sure what to do with Joel he is not that involved.
"I had to put me outside this case a little bit because I need my full concentration about other things. It is another experience which you don't need but we have to learn from it. But it is not about the African Cup of Nations: I absolutely do not have a problem with the African Cup of Nations, it is the opposite. I have respect for all what they are doing there in the most difficult circumstances still. It is a great tournament – in the middle of our season makes it not too cool but that is not my decision."
The delightful understatement of the manager is a treat. One fancies that even if FIFA were to send an envoy to slap him directly in the chops, the Swabian would just smile unsettlingly and tell the flunky that his assault was "not cool." There is, at least, positive if qualified news on the fate of two other first teamers, Jordan Henderson and Nathaniel Clyne, both of whom look to have a good chance of being involved against the Wesh visitors tomorrow.
"Clyne and Hendo were not in team training until now but should be back today, that's the last moment," the gaffer offered. "We've had two running sessions, only to feel if he (Clyne) can cope with the pain. I saw him yesterday and he was very up, so that's good. Hendo should be okay too. He felt the muscle a little bit more than he's used to but it's still about the heel. That's the problem."
Look after yourselves, fellow Reds. Latest News returns on Monday to chronicle Liverpool-related events for you lovely readers of this column. Well, I say we return on Monday, but there is the small matter of surviving the first 48 hours of a certain tiny-handed megalomaniac's reign. We'll be fine, right? Yeah, we'll be fine.