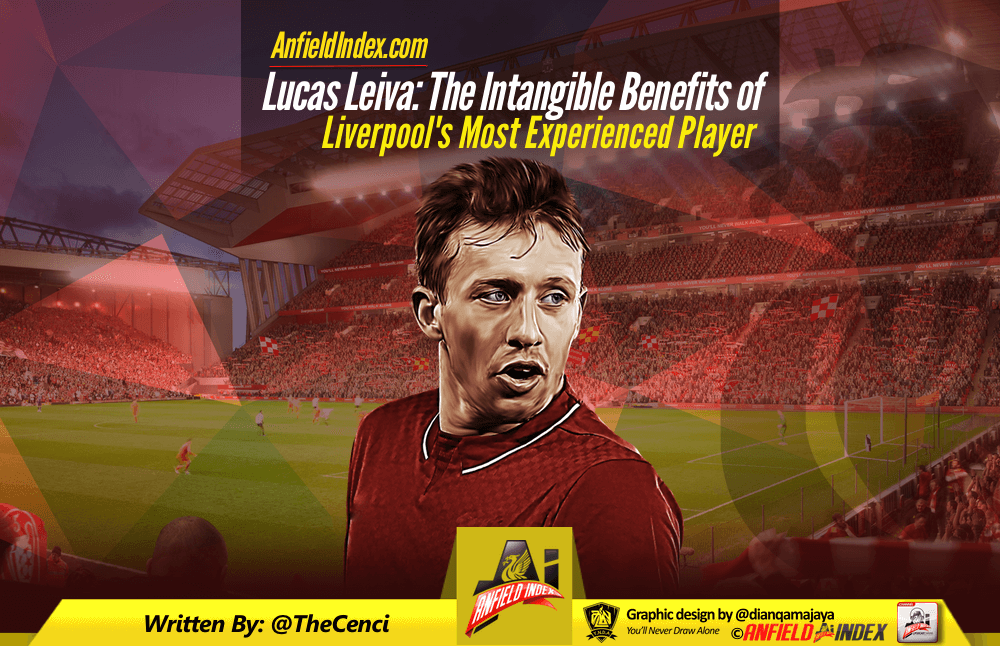 Lucas Leiva: The Intangible Benefits of Liverpool's Most Experienced Player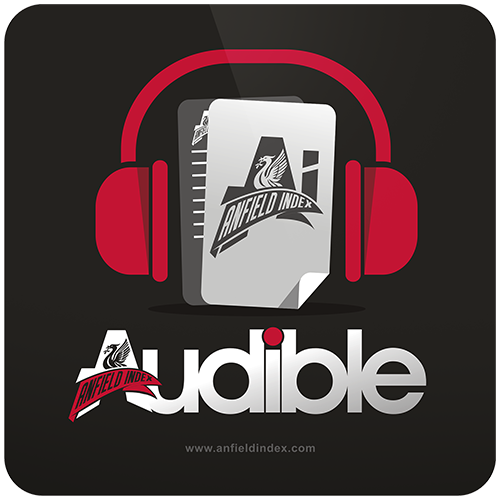 Listen to this article via @AIAudible !
I'm pleased it was Lucas.
For all the talk of Jurgen's ambitious new shavers coming in to kick start the FA Cup campaign, it took the oldest head in red to beat his man at the near post and thunder in from close range. A goal from the other end of the Woodburn/Leeds scale. Old man comes in and saves the day rather than a new buck makes a good start for Liverpool. As a man of advanced years I enjoyed that.
He's weird though, Lucas. Well, he isn't as such, more about the emotion he takes from the whole fan panorama. If anything he seems a nice lad who probably eats with his mouth closed and remembers the names of your children. No, it's the fans attitude towards him really. He's either viewed as the personification of human failure or the sort of man you'd want on standby in case you find yourself with a dead body in the back of your car and an unwillingness to contact the authorities.
Things We Know About Lucas:
He gives away dangerous free kicks outside of the box
He doesn't score much
He's been at the club for years
Well, those are the more visible things we know about the Brazilian, but it's the final point which is arguably the more interesting. Lucas has survived Rafa, Hodgson, Kenny, Brendan and, at time of writing, Jurgen and lived to tell the tale. There must be more to him than that if he's managed to hang on that long, especially as this has been 'definitely been his last season' for the last eight years or so.
I've long held the view that it's his behind the scenes work which is responsible for his longevity. Maybe, just maybe, his importance off the pitch far outweighs his actual performances. After all, he sits atop many thrones at Anfield and Melwood. He's the senior player at the club, having made his debut in August 2007 and has seen it all since then. Furthermore, he's the man who welcomes in the South American players as he, Firmino and Coutinho seem to be the best of friends. Not least of all, he clearly has a strong relationship with the manager if Klopp's reaction to his Derby shot is anything to go by. What? You haven't seen it? Then allow me.
I particularly like how Lucas is still grinning to himself as the game continues.
Going back even further, as far as Klopp's first game as Liverpool manager, it is Lucas to whom he runs to first on the pitch at the end of the game. They embrace, talk and laugh like old friends, but it's more than that. Like the kids carrying Mrs Hill's groceries home in Goodfellas, it's about respect. Lucas is respected. His buy-in means something.
This is a side of the game which is seldom discussed. Every club needs a player who has done a little bit more, be it in terms of success, longevity or leadership, than the rest so can help them over hurdles. Kolo Toure was one of the first players to talk about a title challenge in 2013 and his teammates listened as he knows what a title winning side looks like. Now we've got Milner to help with that. On an individual level, Michael Owen rise in 1997 had a lot to do with new signing (and World Cup winner) Karl-Heinz Riedle standing next to him, telling him when to close and when to sit. Every team needs its Jeeves. A mentor. Someone to tell us where the light switch is.
See also Gerrard and Gary Mac in the treble winning season.
Okay, Lucas hasn't won a league or a Champions League but he's ridden the wave of the most turbulent decade in our history. He was there through Rafa and Hodgson, Hicks and Gillett, the takeover, the year of the two finals and subsequent sacking of Kenny and the joys and heartache of 2014.
Incidentally, there is a myth surrounding his manager. People see Jurgen Klopp with his perma-grin and loud cackle and think that working for him must be the greatest thing in the world. What a laugh that would be! What a hoot! It must be too, but behind that bearded bonhomie lies a ruthless and focussed man. Look at Mamadou Sakho. Laughing and joking is one thing, but there's a line in the sand when that becomes taking the piss. Is Sakho even allowed to train with the first team anymore? If Lucas is a firm fixture in the dressing room despite a lack of game time, he's obviously there for a reason and it's probable that it's his seniority and trust given to him by his manager.
Today Lucas stated that he's happy to stay at Anfield for the time being, but will have to consider his future if his playing opportunities are further restricted. I hope he stays. I can never understand the enmity from those who loathe his very existence. It's just possible that his best work may be yet to come and that may not be on the pitch at all. It's that sort of thing that is incalculable.
If he does go it will be the end of an era.
Retire the number 21 shirt.