 Are the Wheels Coming Off Liverpool's Season?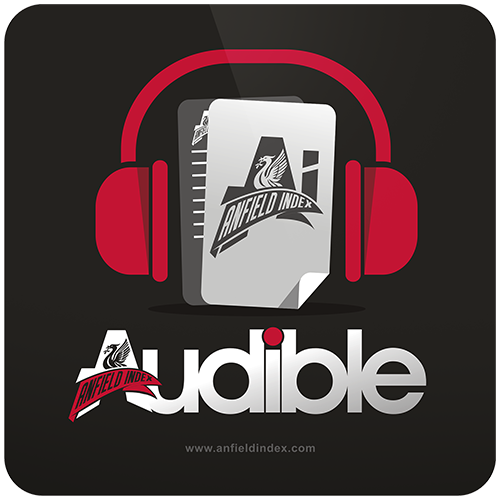 Listen to this article via @AIAudible !
Defeat at home to Swansea was tough to take, a real bitter pill to swallow. January has been a poor month for Liverpool, both from a result and performance perspective. I've been quite philosophical about things this year, not wanting to get too carried away by defeats or victories. I've long been of the opinion that we are a work in progress under Jürgen Klopp and our over achieving early this season has resulted in some excessive expectations from some.
There is absolutely no doubt in my mind that Klopp is the right man to lead Liverpool. He's a perfect fit for the club and the fans, a man that understands the working class spirit of the city and represents those values. I have absolute faith in his ability and ambition.
However, he is not infallible; though thankfully he is a big enough man to recognise and accept that himself.  He also not beyond having questions asked of him and despite my adulation of the man and the coach, there are a few questions to answer.

The concern pre-season was primarily around squad depth and this past month has made those concerns resurface. Full-backs, wide attacking areas and, after the happenings with Sakho, centre-back were the positions most in question.
I had my reservations prior to the arrival of Sadio Mane, but he turned to be an inspired signing. The problem was and still is a back-up or alternative to Mane in that role, especially as we all knew he would be away on Africa Cup Of Nations duty this month. There may be other attacking talent at Anfield, but nobody else replicates what Mane offers the team.
As for the full-backs, at right-back, the worry was about a back-up, but youngster Trent Alexander Arnold has emerged to become a viable option, if required. Whilst at left-back, James Milner has adjusted well to do an admirable job there. He's not been as great as some would like to believe, but he has been largely solid and reliable. The centre-back issue remains an unanswered question and a catalyst to Liverpool's defensive woes.
Milner is a sticky plaster at left-back; he's not the long term answer, he's a temporary measure that I'm sure will be addressed this summer. Dejan Lovren and Ragnar Klavan are pretty much the same at centre-back and there's only so long you apply gun gum to your exhaust before it sounds like a Spitfire. The Liverpool defence is like your first car, that old banger with 250,000 miles on the clock. It has served its purpose, but has lasted longer than it ever should have. Klopp may have given the defence a re-spray and alloys in the shape of Joel Matip, but that exhaust is beginning to blow, the gearbox is knackered and the ECU is pretty much goosed.
The time for a trade-in is all too apparent, because even though winning the title with a banger in defence was a boy-racer pipe dream, the wheels are threatening to come off the quest for a top four finish.
Form does fluctuate, but the woeful display from both centre-backs against Swansea, that was more non-League than Champions League, wasn't an isolated incident. Klavan took on the Kolo Toure role of experienced cover for emergencies, but has been exposed at times because his services have been required too often. Lovren went from calamitous to decent when partnered with Matip, but still error prone and brainless without him.
As soon as it was clear Sakho's disciplinary issues in pre-season meant he had no future, then a replacement should've been brought in. Perhaps easier said than done and maybe things became untenable after the window had closed. That might be up for debate, but what was a clear mistake from Klopp was not adding another naturally wide attacking player as either competition or even to compliment Mane. If he does not utilise the January transfer window to correct one or both those issues, it could yet compound any mistakes made.
Klopp's faith in the squad he inherited may be a part of the team spirit he has instilled, but we need to see that ruthless streak. Unquestionably, I think he has the club moving in the right direction and has improved players, but without a foray into the market, his coaching skills could be tested to the limit as the wheels threaten to come off Liverpool's season.