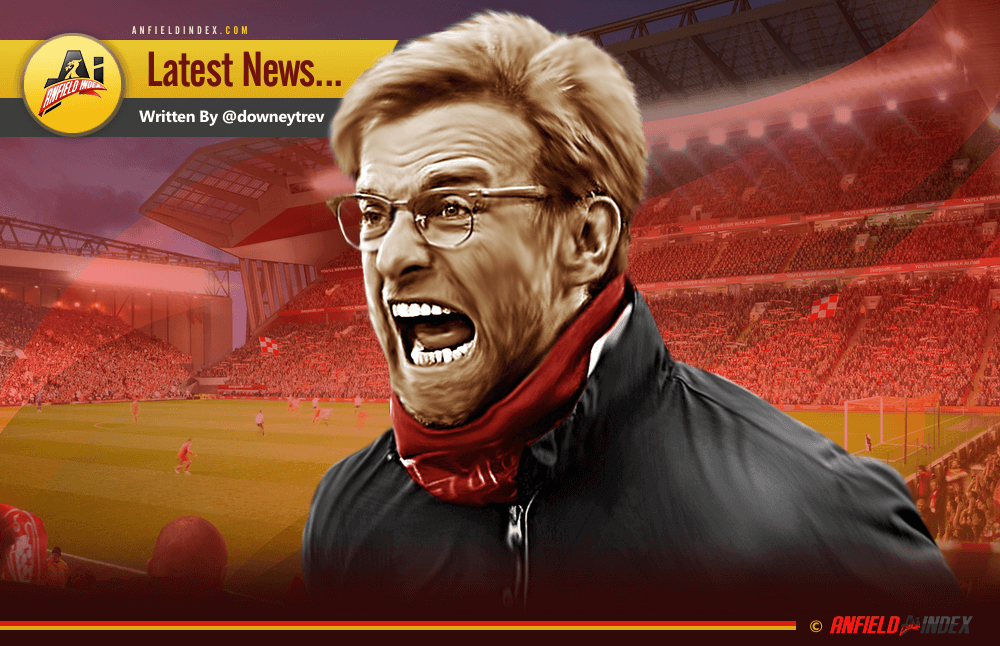 Will Transfer Inactivity Cost Liverpool?
As we've all uneasily borne witness to the declining form and results of the Reds, the inclination of many has been to engage in the inevitable search for blame. People love to blame, don't they? It's an ugly trait but a common one. The aftermath of Saturday's embarrassing defeat was a veritable jamboree of blame-mongering.
Klopp's faith in Lovren is ridiculous! The bloody Yanks are refusing to spend! Place was like a morgue – support your team! Henderson's had it, mate, he's finished! These chips are shit, you're a disgrace pal!
Now, with the hysteria suitably high, the extra complication of the transfer window is going to really kick up the decibel level of the manic screeching. You see, it's about to SLAM SHUT. On deadline day, the mixture of the cold and forlorn Sky journalist outside a closed Anfield and Jim White's insistence that SOMETHING MAY STILL HAPPEN will probably be the end of some Reds.

The manager himself understands the frustration. With Mane's absence being known about, most fans had hoped to see a couple of shiny new recruits arriving nice and early in January. Jürgen Klopp had the same hopes. Julian Draxler was mentioned and then signed for PSG. Julian Brandt then became the focus and rumours of Christian Pulisic would not go away. It turns out that Bayer Leverkusen and Borussia Dortmund simply would not countenance any deals in January.
The fan outrage is understandable to an extent – a very realistic title tilt seems to be evaporating and many feel it is almost entirely a personnel issue, but as Klopp sees it, his hands are tied. There's real frustration here but also the pragmatism we expect from the man.
"I understand it is absolutely normal, people ask whether we should have brought players in," he insisted. "The situation is yes, on the one side pretty simple, but on the other hand, it is pretty difficult. It is not that we don't want to bring players in. We do. But the thing is, the players we want because we think they help us, the clubs don't sell. It is not about money in this situation, it is the winter transfer market."
"Clubs are saying 'no we have half a year to go, we can not find another player like this, we prefer to take money in the summer than a few pound more in the winter than whatever'. So it is pretty easy. You see the situation, it's tight, it's close, we know that, but if the right decision is not possible in signing the right player, then you cannot make the wrong transfer.
"It is not as if there are 20 players out there who could make this team stronger, who are running around and are available. That is the situation. That is why I say we know the situation, we are prepared to move, but for the right player. We are not the only side who can decide the outcome of that though eh? The other club (selling club) makes the decision too."
With that gentle reminder to the blame merchants, Latest News will leave you. We're off to search for 20 players who are running around and available, just in case it is all Klopp's fault.