 Why Liverpool Need to Fix their Achilles Heel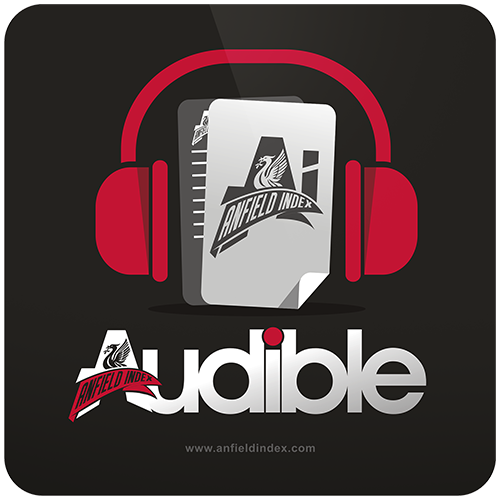 Listen to this article via @AIAudible !

The defeat against Swansea.
Really, the article could be summed up in a tweet, with plenty of characters to spare. The defeat at the weekend to a spirited and resolute Swansea side encapsulated everything wrong with Liverpool's team over the last six or seven seasons. It hasn't been fixed yet, and it needs to be Jürgen Klopp's imperative to resolve what has been Liverpool's Achilles heel for far too long: stupid mistakes in stupid positions to allow stupid goals.
From Bournemouth to Sunderland to Swansea; the calibre of goals Liverpool are conceding during matches in which they should be winning easily is not only preventable; but systemic. Panic is something etched into the team when a team like Swansea breaks quickly and launches high balls into the air. Second goal aside – which was a brilliant header from a very, very good player – the chances conceded at the weekend should have been dealt with calmly and decisively.
Instead, one centre-half gets caught out of position and the other makes a continual stream of mistakes and errors, while the full-backs don't get tight enough and the midfield stands there, non-responsive.
The problem is systemic; yet the fix isn't a complete overhaul of style or dramatic change in the way Liverpool train – or at least it shouldn't be. The solution is simple: replace the cause of the panic – namely, one Dejan Lovren. The proof is clear to see: with Joel Matip in the side, the defence operates on a much calmer basis. The composure that the big 6'4 Cameroonian displays has a settling influence on teammates: which is why Lovren plays better when alongside the man who signed in the summer on a free. And yet, one feels that Dejan is a split second decision away from calamity. A centre-back who only operates on a high basis in certain conditions isn't someone who fits the idea of long-term stability; which is something that Liverpool desperately need as Klopp moulds them into his image.
Hummels and Subotic – during Dortmund's highest peaks whilst under the helm of the big crazy German – were consistent and stable: Klopp's Dortmund only conceded 22 goals during the 2010/11 season when they won the Bundesliga. During that exact same season, Bayern conceded 40. Put into comparison: Liverpool have already conceded 27, with sixteen games left to play. Chelsea have only conceded 15. If Liverpool ever want to win a Premier League title under Klopp, they need stability in the centre of defence.
Of course, while it's easy to say Klopp and the transfer team should've prepared better for this by purchasing another centre half in the summer, you can see why he didn't. If Mamadou Sakho hadn't gone and made an arse of himself (apologies for the crass language), then Klopp would've had his two starting centre-halves from last year alongside his new recruit in Matip. Add in the promising Joe Gomez; who suffered a crushing injury setback, and ideally the self-destructive partnership of Klavan and Lovren never sees the light of day. Instead, Klopp was left with a starting centre-back partnership that includes an error-ridden, inconsistent, mistake of a centre-back and was forced to watch as his side crumbled against Bournemouth and Swansea.
If you, dear reader, don't quite believe that, then look at the goals themselves. The whole team had a bit of a mare in the second half against Bournemouth, but both the equaliser and winner are easily prevented if big Dejan shows a little bit of concentration and marks his man tighter. Both full-backs should close down balls lobbed into the area – a problem with Milner's transition to full-back from midfield – but the root of all the defensive evils is the panic that sets in when Liverpool try to defend a lead, and the inevitable disaster that befalls a team that should be winning.
Of course, Clyne and Milner are as guilty a party as any other. The full-backs maraud up the pitch to try and unseat the tightly-locked defences and are often caught bolting towards their own goal as the ball surges ahead of them. A left-footed left back would be ideal in the summer; Milner isn't the long-term solution, despite deputising well enough this season, and Clyne's lack of proper competition is hurting his consistency. But the real problem exists in the spine: when Joel Matip doesn't play; Liverpool's chance of losing increases dramatically. That's not just perception either – Liverpool have lost four games in all competitions this season, and the common denominator in all four has been the lack of Joel Matip in the side.
The proof is there to see: Swansea had four big chances against Liverpool – one of which hit the post courtesy of a deflection. The other three were converted into goals – just like Andre Gray's striker's masterclass at the Turf Moor on the second matchday of the season. Liverpool have an issue defending themselves when teams they should be beating hit them on the counter; and the resolution is simple: replace the cause of the panic with a calmer, more solid influence, one who can form a partnership with Joel Matip and make Liverpool fans breathe easier.
Only when they fix the panic will they be able to challenge for that elusive Premier League title.