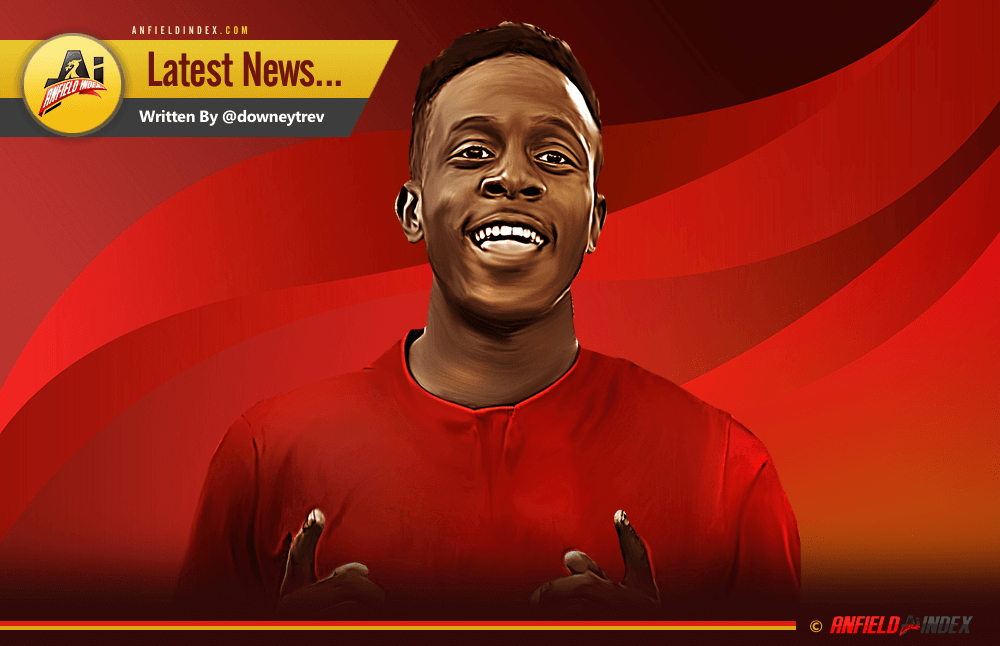 Can Origi And Liverpool Reach Wembley?
Trophies and Liverpool FC used to be like television's Ant and Dec – you never saw one without the other. In recent years, however, in order for this somewhat strained analogy to work, the two Geordie chuckle goblins would have to be tragically separated in the jungle because the Anfield club is no longer synonymous with silverware.
As a wee Irish tyke, Latest News was spoiled by a succession of outrageously greedy Reds sides who gathered cups in May as though they were hoarding them for some long hibernation. Alas, since the last league win under Kenny Dalglish, the increasingly sporadic flirtation with glory has felt very much as if this behemoth of a club is in indeed in some form of cryostasis.
Tonight's EFL Cup semi-final, the third last-four pairing in a major trophy since Jürgen Norbert Klopp took over part-way through last season, represents another opportunity for Liverpool to get within one win of lifting a cup. The slump in form that has been evident since the end of 2016, has manifested itself in some wretched results in 2017, including the first-leg defeat at St. Mary's.

Many seem to believe that without recruits over the next few days, a further falling-away is inevitable but with that reinforcement almost certainly not forthcoming, it is gratifying to hear one of the club's brightest young things, Divock Origi, sounding bullish about his team's chances.
"It's a very good opportunity and it's an important game for us," Origi told Liverpoolfc.com, with an admirable dose of understatement. "Obviously we lost in Southampton so now we'll go full power into this game, and we're sure that we can have a great night. I think they're a very good team. They have a lot of qualities and they play very intensive football, attacking football, so it will be on us to find a solution. We'll have to see what the staff think because every game is different, but I definitely think that we have the tools to break down this game. [We need to] play our football, be well organised and of course follow the instructions of the staff and the boss – and I think those are the main keys. With the crowd behind us, it will be a good night."
Ah yes, the crowd. At least one regular attender I know has grown quite weary of being reminded to back the team vociferously. The silent angst that often emanates from Anfield may irk those who rarely get to visit the ground but it is an unavoidable fact that the best way to encourage a raucous atmosphere is for the players to try to recapture their glorious early-season form on the pitch. How does Origi feel about the floodlit Anfield atmosphere?
"It can be massive. On the pitch you really feel the support that the people have, their passion," he said. "If you can combine [that with] our passion, the boss' passion, everybody has a big, big heart, so if you can put it into this game, then I think nobody can stop us. We all know that we've had some special nights before and we will have some special nights at Anfield, so it's a big, big support and like I said, together we can for sure win this game. Every game is different so we have to find solutions and in a game you can score in the first minute, the 90th minute, extra-time, it can go to penalties, so you have to be prepared for everything. Of course we'll do everything to try to dominate the game as soon as possible, but in football you never know. The supporters have seen a lot of great results in Liverpool, so they have an idea of what it can be, and the players and staff also."
No footballer will ever knowingly eschew a cliche if one is available on which to pin their sentiments, so it is hardly surprising to see the young Belgian striker remaining non-committal about what the season may hold by breaking out the following old chestnut.
"I think you have to look at it game by game," he said, without a trace of irony. "Of course you can have highs and lows and in football everything can go very quick, so the most important thing for me is to focus on every game and if you do that, and if you can manage to maximise every game, then, of course, you have good results in the end. So I think that's the most important thing – to go step by step."
Next step is beating Southampton, then Wolves, then Chelsea, then…well, you see where we're going with this. Latest News returns tomorrow, hopefully with an EFL final to talk about