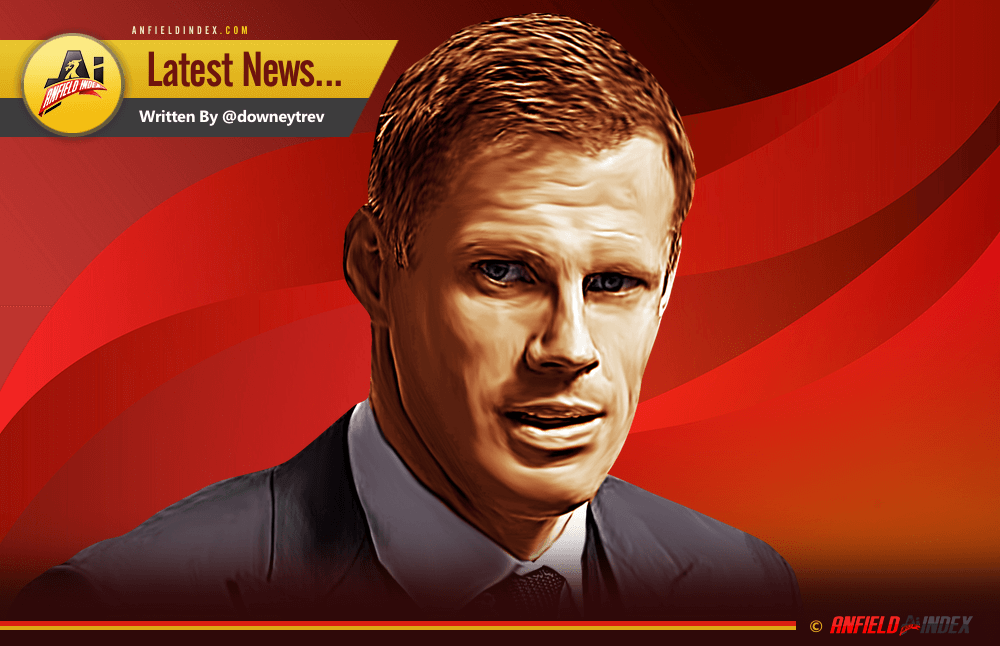 Is Carragher Correct About Sturridge?
The proliferation of former Liverpool players in the punditry business is downright odd. As analysts go, they range from the thoroughly dour and old-school likes of Dean Saunders and Ronnie Whelan to the occasionally insightful and earnest likes of Graeme Souness, to the hopelessly anodyne likes of Cockney clothes-horse, Jamie Redknapp. This is to say nothing of BT's Michael Owen, a man so vanilla that he can make flying helicopters over Dubai seem as bland as an Alan Partridge outside broadcast from a rural Norwich cheese market.
Standing square-jawed head and shoulders above the lot has been Sky's Jamie Carragher. The Bootle foghorn was a breath of fresh air blowing through the stuffy world of turgid 'analysis' when he first joined the broadcasting behemoth. Edgy, pugnacious and unafraid of calling it how he saw it in that admirably broad accent, the Champions League winner formed an unlikely partnership with arch-Manc, Gary Neville.
Lately, however, Latest News has begun to wonder about the former centre-half's increasingly controversy-by-numbers takes on the Premier League. Just as Neville's frank assessments have been coloured somewhat by his managerial failure at Valencia, some of that original unique lustre seems to have left Carragher's contributions.

It's only our opinion, you understand. You, gentle reader, may still be entirely enamoured with the three-piece-suit fancier who once dominated the Liverpool rearguard. You may, for example, see nothing to argue with in his scathing recent judgement on Daniel Sturridge. To the sensitive soul penning these hapless paragraphs, however, there seems to be something wilfully impatient in his observations, although they came, admittedly, directly in the wake of the club's limp exit from the EFL Cup.
"Sturridge is a completely different player now to when he first came to Liverpool," he told his paymasters at Sky Sports. "You could link him with Sadio Mane when he first came because the whole point of Liverpool buying Sturridge under Brendan Rodgers when I was at the club was that he gave us penetration in behind, he had pace. But there was one occasion in the game where he fell over into the hoardings in front of the Kop and I thought he had to get that ball. I don't know if his pace has completely gone or whether he's that worried with injuries that he pulls out of something. Sturridge is not the player to run in behind, so you can forget about him replacing Mane. All he does is come to feet now."
"The only reason to have Sturridge in the team is for his finishing ability," he continued, warming to his theme. "You've basically got to put things on a plate for him. Liverpool did that against Southampton and he didn't finish. More often than not you cannot question his finishing but he doesn't do anything else in a game now, whereas he did when he first came. He's had a really poor night in front of goal. That's the case with that type of striker now, if they're not a target man, or don't run in behind, everything has got to be put on a plate. So when he doesn't score you're basically down to 10 men because they are not offering anything else whatsoever."
Now, all the heat-maps and flow-charts in the world will never dissuade Latest News that Daniel Sturridge is anything other than a wonderful player, but in fairness to Carragher, there may have been a few choice expressions of frustration hurled in the direction of the striker on Wednesday night. Still, it seems more than a little disrespectful and suspiciously clickbaity to suggest that a Liverpool team with a non-scoring Sturridge is essentially a 10-man side. Undeniably, however, the is going to be a reckoning for the player in the months and weeks to come.