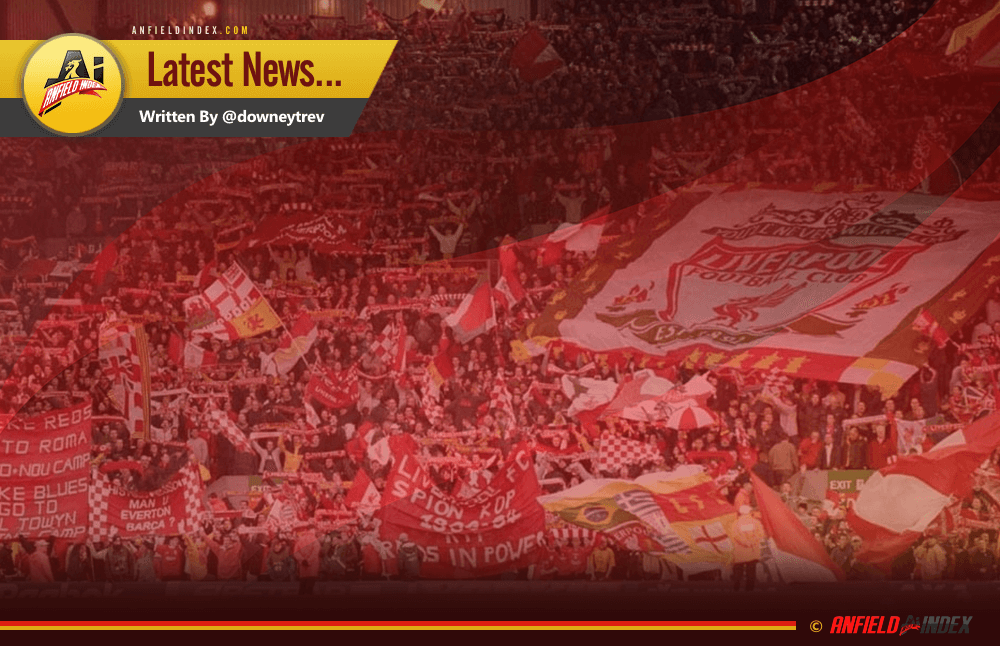 Is Klopp Responsible For The LFC Decline?
"Oh my god…I'm back. I'm home. All the time it was…We finally really did it. You MANIACS! You blew it up! God damn you! GOD DAMN YOU ALL TO HELL!!"

Taylor, Planet of the Apes, 1968
For a bookish and angsty pre-teen in the rural Ireland of the 1980s, the spirit-shocking profundity of the final scene of 1968's Planet of the Apes cannot be understated. Before Reagan and Andropov's tense relationship was replaced by the more hopeful détente between the old Hollywood cowboy and Mikhail Gorbachev, every television show, no matter how frothy, had its very own nuclear holocaust special.
You see, total global annihilation was a real possibility when Latest News was not yet adolescent and the harrowing image of a broken Charlton Heston, dolefully clawing the sand in a loin cloth, whilst cursing the bloodlust of his species, left an indelible mark on a developing mind.
So ingrained is that iconic sequence, in fact, that as Liverpool slid meekly out of a second competition in a week, it was the only thing this traumatised scribbler could think of. The race to the bottom, in terms of form, passion and results, that has characterised January 2017, cannot be over quick enough. Just put the garlands around the Redmen's necks and be done with it. This year needs a reboot.

The man tasked with restoring the unhealthily intense hope of the Liverpool faithful is Jürgen Klopp and he has come in for some comically extreme abuse from certain quarters, of late. A veritable army of naysayers and gloom-mongers have been hiding under their rock and waiting for their opportunity to lambast the eternally positive German. It's not that they don't like him, they'll tell you, it's just that he's always so bloody positive and that's just annoying. Klopp, however, is not going anywhere and he is all too aware of the fragile nature of faith.
"We spoke about confidence a few months ago and I said it's a little flower," the manager poetically observed. "If something bounces on it, then it's away. Obviously, that happened kind of, but it's not that we play without confidence. I can see a lot of moments when we really still believe in our skills and all that stuff. So we don't have to make it too big, but it's not that difficult. It's not that I say there's no chance until Tuesday to make a real turn.
"Somebody asked me a second ago if this is the lowest point of my Liverpool time until now – I don't know. But if it is, it's the perfect point to turn because it's not possible to go lower. That's all we have to think about now. It's not that hard but it feels in this moment – and is absolutely right – bad. We have to use it. In this moment, it's not the right time to talk too much about being positive and optimistic. No doubt from tomorrow on we will be, but in this moment we feel really bad."
We really, REALLY do, Jürgen, but what about those who were outraged by your shabby treatment of the glorious FA Cup? Do you acknowledge that you shattered the delicate sensibilities of Alan Shearer and Gary Lineker with your selection of fringe members of the squad on Saturday? It was the FA Cup, dammit. Show some respect. Actually, do you feel betrayed by the players' lack of conviction?
"No, I don't feel that they let me down or something. I am responsible for the line-up; I saw them training and I thought 'That's the line-up'. At the press conference on Monday, we can talk about who can play and cannot play [against Chelsea] because today not a lot of the players who were not involved could play. I said – and it's what I mean – that I am responsible for the bad things and not just the good things, and today was obviously not good, so that's my responsibility. We could have played better, each boy could have played better and I know this. You always learn a little bit about [the players]. For each single performance maybe there is an explanation, but I'm not sure that we should look for it. I am never too harsh in criticism and you especially should not be emotional in the moment when you make the criticism, it makes no sense."
Wait a minute. This German fellow seems to be suggesting a measured response. This is outrageous! We have knees to jerk and guns to jump! To be fair, even the most placid and accepting souls probably found themselves hurling abuse at Alberto Moreno at the weekend, so what is to be done? The season now boils down to 16 games in which to accrue enough points to finish in the top four. This, it appears, is our new Tottenhamesque reality. So how do we achieve this comparatively modest ambition?
"We know what we have to change, only we have to show it," he insisted. "We are on it, we know about it and we will work on it but I cannot explain every single thing of today, of course not. Don't look for excuses: whatever you write is absolutely OK, what you say is absolutely OK. I cannot change after a worse or better performance and say, 'Now he is world-class' or 'Now we cannot use him'. It is my responsibility to pick them in the right moment as often as I can. Sometimes I have the free chance, sometimes I have to, but it's still my responsibility."
Compare, if you will, this attitude of accountability with the sullen selfishness of, say, Jose Mourinho, and then tell Latest News that Klopp is not the man for this job. He may have an almost guileless trust in youth and he may be inclined towards a brand of football that lacks the dark arts practised to such effect by others, but damn it, he is getting so much right. As you grumble and spill your bath water, don't forget to keep hold of the baby. The situation is not nuclear just yet.