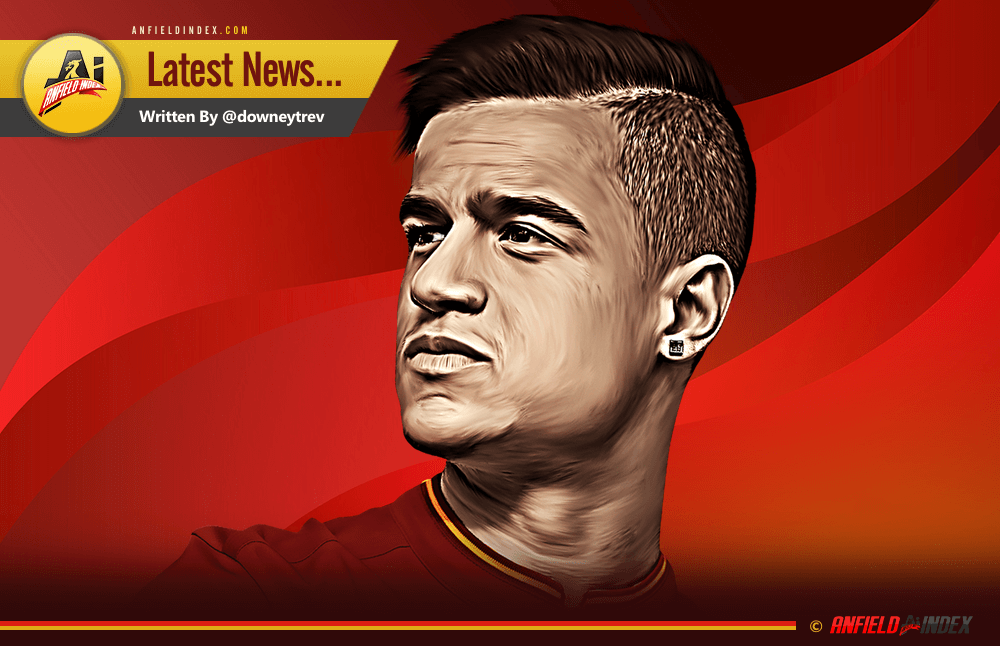 Will Coutinho And Liverpool Bounce Back?
For some reason, most of Latest News' downtime of late has been spent immersed in dystopian fiction. Not the frothy likes of The Hunger Games, mind you. No, the precious spare moments that come our way have been spent listening to well-spoken gents narrating George Orwell's 1984 and Aldous Huxley's Brave New World. Given the state of the world at present, this choice of reading matter seems deliberately grim but sometimes, when times are tough, you just have to double-down and the experience has been oddly pleasurable.
Doubling-down is very much the order of the day for Jürgen Klopp's beleaguered Reds just now, as they try to regroup ahead of tomorrow night's crunch encounter with Chelsea. Regrouping is meant there in the literal sense, as Sadio Mane's return following AFCON duty means that for the last 16 games of the season, Klopp will hope to have something resembling the squad and first XI which wrought such havoc on opposition defences in the first half of the season.
Sadly, Nathaniel Clyne will miss out with injury but few will be too peeved at the opportunity to see another bright performance from Trent Alexander-Arnold and if Mane passes the manager's look-him-in-the-eye test, the side could look quite strong indeed. This boost is exactly what's needed following a run of performances so abject they bear little or no similarity to those of 2016. With Adam Lallana penning a new deal following Philippe Coutinho's recent extension, fans will hope their commitment to the club manifests itself in a recovery of the scintillating displays that characterised their early-season contributions.

Coutinho admits that the exit from two cups and the loss to Swansea have stung badly but asserts that one week cannot be allowed to destroy a season of such promise, stressing the ambition of both the manager and his players.
"It was hugely disappointing," the outrageously skilful attacker admitted. "We have to lift ourselves for Chelsea, that is very important. We have all left the dressing room feeling so disappointed because we lost again. It was very hard. We have another opportunity straight away to bounce back, and it is a good opportunity, a big game against Chelsea. We have a few days to prepare everything and to go again – and that is what we must do now."
"I signed a new contract and there was a message," he went on. "I am happy to sign, and I would like to say it is not about one week, no matter how bad that is, it is about the future with this squad. The club is very ambitious, the players and the manager are all focused. Everyone believes in that, and everyone wants to bounce back at this moment. It has been a bad week, but we are looking beyond that. Of course, we believe we can win titles under this manager – we are confident that will happen. Like I said before, I have signed because the manager is a winner, and everyone believes in him. I believe in what he does, and everyone inside the dressing room believes he will take this team to titles – that is why I signed a new contract, and that is what we want to do."
Well then, that, as Orwell would have it, sounds "double-plus good" but for thoroughly disillusioned fans, only a victory against Antonio Conte's Chelsea will suggest a brave new world is possible again.