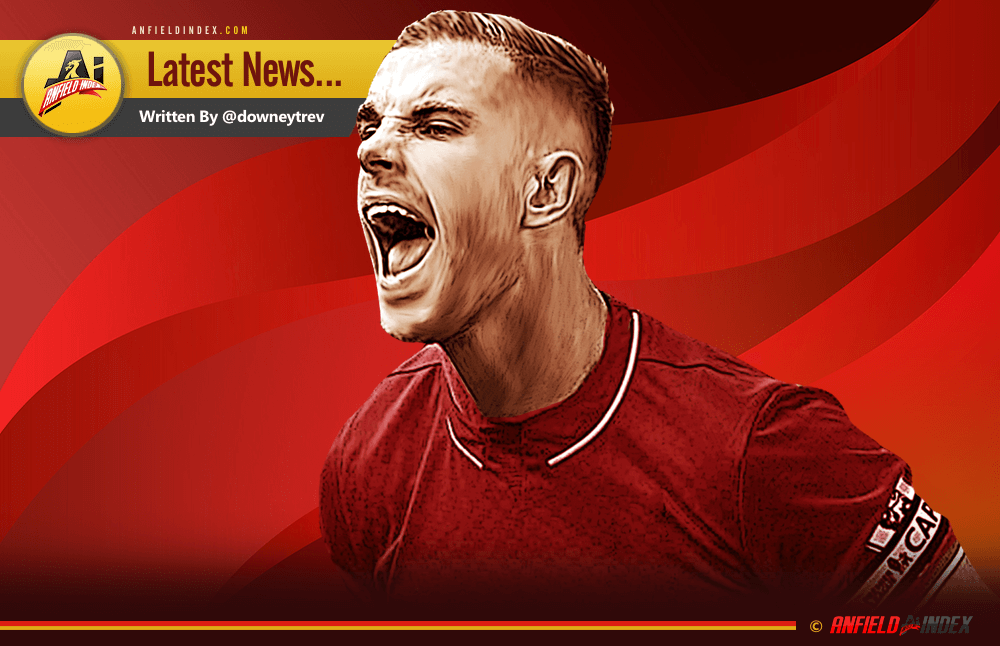 Henderson: Liverpool In A Good Way
Today, on Sky Sports' dedicated news channel, a fellow in a suit, nominally a broadcast journalist, stood in front of a monitor which displayed a visual representation of all that is wrong with the world. There, emblazoned in garish colour was the legend "Fan Emoticons On Merseyside" above two yellow faces. The Everton one was smiling and the Liverpool one was angry. This, you see, was a helpful aid for encapsulating the complex mix of emotions felt by fans of both clubs as the transfer window is about to close.
Now, like Latest News, you may wish to weep for a planet on which such facile and simplistic signifiers are condescendingly seen as a 'fun' way to communicate complexity to the masses, but save your tears, my friends, for these yellow faces are as nothing in comparison with the horrors we have already come to associate with an orange-faced loon in a suit.
At any rate, Jordan Henderson is not one for such tawdry piffle and, ahead of tonight's distressingly important clash with league leaders Chelsea, the club captain was choosing to revel instead in the positivity of Phil Coutinho's renewed commitment to life in Jürgen Klopp's squad. In his programme notes, the perennially underrated midfielder lavished praise on his Brazilian teammate's attitude and ability and hailed him as one of the team's "quiet leaders."

"I was reading some things Phil Coutinho had to say about committing his future to this club with a new long-term contract," the captain observed. "Phil is world-class in every sense: ability, attitude, character, he's the full package. Last week he made a big statement by saying he belongs at Liverpool. I've shared a dressing room with this player for a decent amount of time now and I can tell you he is as ambitious as any footballer I've ever met or worked with. Phil wants to win and win major titles. The fact he has committed to here is the biggest message you can get that we are in a positive situation.
"Phil is one of our 'quiet' leaders; someone who we, as players, admire for his actions rather than big chest-thumping speeches. But when he does speak it's worth listening to. He spoke about it being a bad week, but that we have to look beyond it; that he believes we will win titles because our manager is a winner. When he said that he spoke for all of us in the dressing room. We know we're in a good way and have made real progress this season. We can see it and feel it."
This quiet certainty about their ability and status has been in short supply of late, with the absence of confidence seemingly reflected in oddly low-key performances, bereft of the energy and fight previously associated with the group. It would be most opportune and timely were that controlled aggression and goal-threat to return against the London team later.
"Our job now is to prove to everyone, most importantly our supporters, that the belief and faith we have in ourselves is built on real, firm foundations," Henderson continued, clearly aware of the phenomenon just discussed. "We have to prove it isn't just words. It's on us, the players, to show in these remaining 16 matches that we're as good as we believe we are. And there is no better way to start than with this game tonight, against what is currently the best team in the country."
If I were employed by a television behemoth, this would be where I drop the sweating and anxious emoji. Let's hope, despite all recent evidence to the contrary, that Henderson, Coutinho and chums can begin the restoration of that shattered fan faith with a victory over Chelsea.