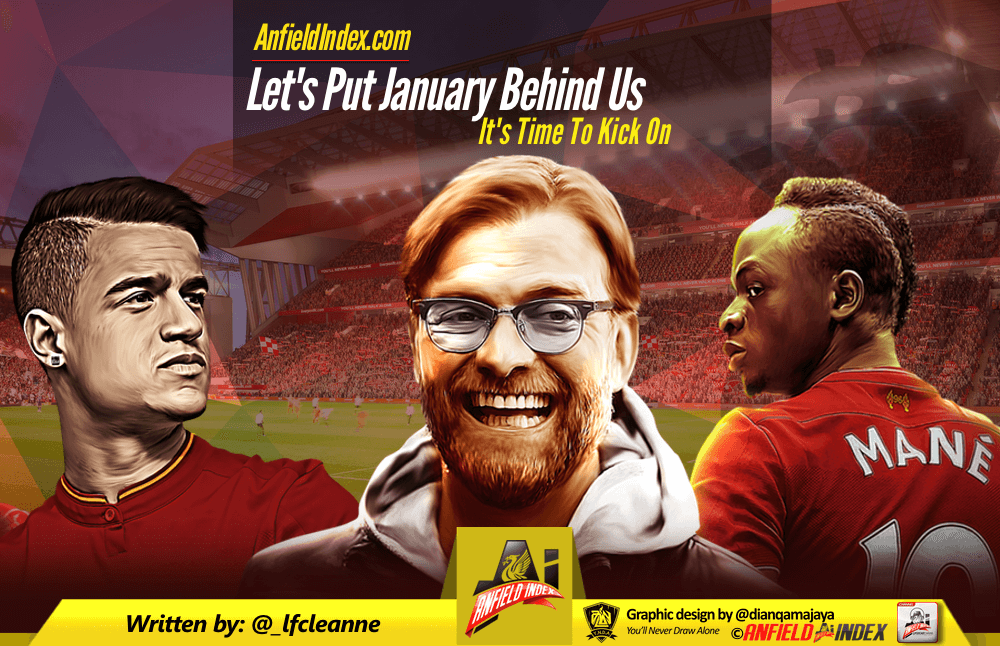 Let's Put January Behind Us, It's Time To Kick On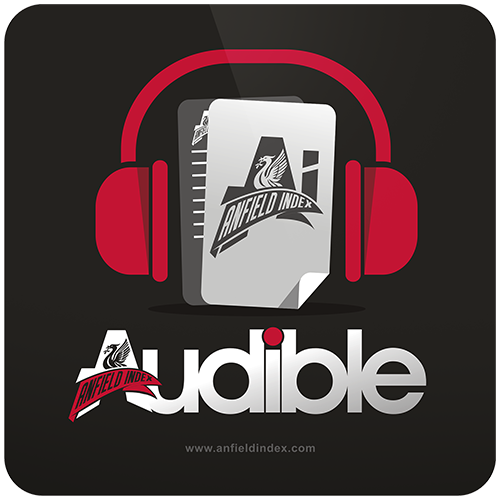 Listen to this article via @AIAudible !
Liverpool endured a torrid January, exiting both the EFL and FA Cup in just four days while seeing their challenge against Premier League leaders Chelsea lose momentum. Winning just one of nine fixtures in all competitions, the Reds' performances were a stark contrast from the free-flowing attacking football we were shown earlier in the season.
A year long unbeaten run at Anfield came crashing down, with three defeats in the space of a week against Swansea, Southampton and Wolves. Subsequently, the mood around Jurgen Klopp's side was quickly fading, with fans worried that a season which promised so much to begin with was quickly fading into the abyss.
However, Tuesday's night's draw against Chelsea helped to stem the rut for Liverpool. Jurgen Klopp's side re-found their intensity and grit, pressing and harrying Chelsea up the field to claw their way back into the game after a goalkeeping error by Simon Mignolet allowed David Luiz to put the away side in front. The Belgian turned from villain to hero by the end of the match with his penalty crucially preventing Liverpool from falling to a fourth successive home defeat.

"When we made the equaliser (against Chelsea) it was like when we played here against Dortmund. That was really good. You could actually feel the relief." – Jurgen Klopp
A Long Awaited Return
With Sadio Mane now available for Jurgen Klopp after Senegal went out of the African Cup of Nations, the Reds will no doubt see an up turn in form and the Chelsea result could provide a launch pad for them to reignite their season after a disappointing month.
Mane's importance to Liverpool is clear, with his blistering pace bringing a new dimension to the forward line. Contributing nine goals and four assists, the forward's goal threat has been a big miss for Jurgen Klopp, who's seen his side become increasingly pedestrian and predictable. Thus, his return could see a move back to the more fluid and divisive attacking play we have grown so accustomed to seeing under the German's tutelage.
Mane's return will also allow Adam Lallana to slot back into the withdrawn midfield role from which he has excelled this season. With the 28 year old able to dictate the tempo of the play and making late darting runs into the area, his form will no doubt return to top gear. Likewise, Roberto Firmino will benefit from the injection of pace to the forward line, with Daniel Sturridge and Divock Origi struggling to link up with the Brazilian when given the opportunity.
Favourable Schedule
Liverpool have just three fixtures in the month of February, including a 16 day interval between two of those and their fixture list could well benefit them in the coming weeks. Where previously the players looked dejected and out of legs, a much less intense schedule will provide rest to the key men and allow Klopp to focus solely on gaining Champions League football for next season.
The Reds have averaged two points per league game when they have had at least four days rest this season, illustrating just how much of a benefit it could give the side, who are hardly flooding with squad depth.
Thus, while January was a month to forget for Liverpool, with a favourable run of fixtures and a less intensive schedule, Jurgen Klopp's side have a great chance of securing a top four spot – something many would have deemed a successful season at the start of the campaign.