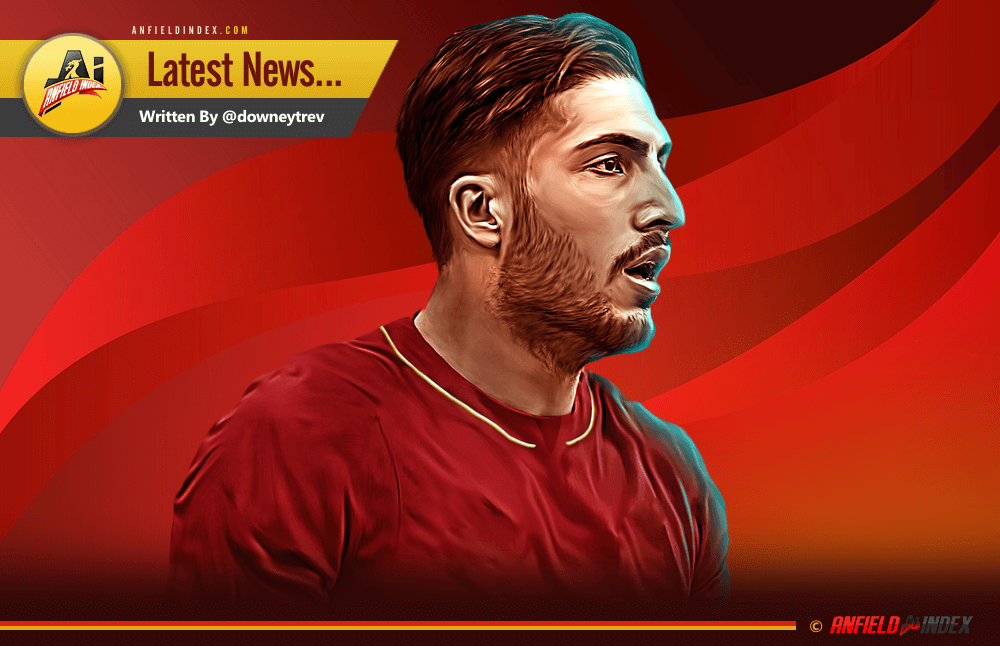 Can: We Are Still The Same Team
Footballers, often understandably short-term in their thinking, can be excused more than most for a touch of solipsism when it comes to their finite careers. There are only so many years for the average player to try to amass a reasonable financial buffer to aid the transition into the next 5 decades-or-so of their lives.
Of course, in the case of those who are good enough to spend those years in the employ of top-level teams, the urgency to squirrel-away post-football funds is far less pronounced. It's not so much a matter of owning their home as an issue of what island to purchase on which to construct said residence. Bandwidth is an important consideration here – one cannot post hourly Instagram selfies in one's opulent splendour unless the signal is adequate.
It is very likely that Emre Can will only have such pleasant headaches to consider when he ends his time as a professional footballer. Apart altogether from the income his talent as a midfielder will earn him, his disquieting physical attractiveness has already begun to net him a fortune as a clothes-horse for hire with his own Ronaldo-style logo.

Where Can will continue to kick footballs and pout for cameras is a question that has been the subject of some recent speculation. The statuesque German has some 18 months left on his current Anfield deal and the player's representatives have been in talks with the club for almost 6 months, with no agreement, as yet, on extending his stay on Merseyside.
It would be fair to say that the number 23's somewhat sketchy form might indicate a mind not quite as focused as it had been, but to be fair to Can, if he is not feeling the Liverpool love, he has not betrayed it in his words. In his most recent interview with the official website, the pulchritudinous enforcer sounded every bit the team player and expressed a genuine enthusiasm for what the season, despite recent setbacks, may still hold.
"I think everybody saw in that game [Chelsea at Anfield] that we're still a strong side and we have to keep it up," he offered. "Of course, everybody knows that it was a very tough period for all of us – the fans, the team, the manager. But now, we are positive for the future, and I think it was a very good sign, the Chelsea game. [Now] we have to make the next step and win the next game against Hull City, hopefully."
Any thoughts on why the run of wretched performances and results happened then, Emre old chum?
"Nobody knows [why]," he opined unhelpfully. "Football is like that – sometimes you have good times, sometimes you have bad times. But we all stick together in good and bad times and we will come back, for sure. Our target now is to win the game on Saturday and win the other games as well. Fifteen games to go, it's not too much in three or four months, and of course, it would be the best to get 45 points from 15 games!"
Hull City, fresh from irritating the hell out of Jose Mourinho, will be hoping to elicit a similar level of pique from  Jürgen Klopp. The Tigers are on an upward trajectory following the appointment of Marco Silva and Can understands the boost such an arrival can give a team.
"When you have a new manager and everything is new, it gives every team a lift," he observed. "Hull City did good in the last few weeks and they played very good in the last game against Manchester United. But I think we have to look at ourselves and try to play our football to try and win the game."
There is a new theory, espoused by searingly insightful pundits everywhere, that other teams have simply 'sussed out' Liverpool's modus operandi under Klopp and can now easily put a counter-measure in place and take the Redmen out. Latest News has considered that particular hot-take to be overly simplistic and Can is equally dismissive whilst reminding critics of the outrageously good form of the campaign's first half.
"I think we saw recently a lot of teams like that but it was the same at the beginning of the season and, then, we won every game and nobody spoke about it," he reasoned. "Now we lost a few games and everybody is speaking about it but I think we are still the same team. We know that we can score against these teams and we will have a lot of chances."
Lovely stuff. Now, everyone in for a candid topless photo.