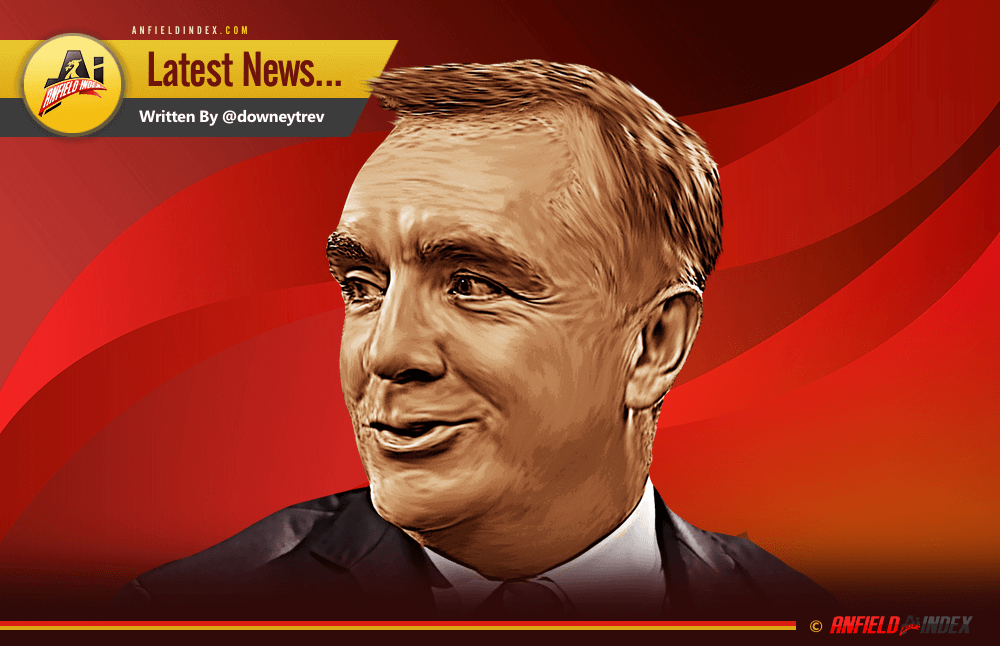 Fresh Stint Of Swell Ayre
After ten years at the club, Ian Ayre, the oft-maligned face of Liverpool's commercial and financial departments, is to leave the club, with the glowing tributes of John W Henry and FSG ringing in his ears. The Liverpudlian will take a position with TSV 1860 Munich on an unconfirmed date in the near future and will ride his Harley-Davidson serenely out of Anfield for the final time at the end of February.
After playing what the official website has called a "pivotal role in completing a 10-month transition plan to put a robust structure and operating framework in place that will ensure continued stability across the club and pave the way for the new CEO, who is expected to join in the summer," Ayre will part ways with the Redmen and begin a new chapter in Germany, following a highly eventful decade in L4.
The club's site credits Ayre with having "transformed and modernised the club, leading a complete overhaul of Liverpool's financial, commercial and operational structure," as well as "masterminding the successful exit of the previous owners." Ayre has certainly been a key figure since FSG's takeover of the club and received much praise for brokering the shirt sponsorship deal with Standard Chartered which was said to be one of the most lucrative in modern football history.
In a recent wide-ranging management shake-up, Billy Hogan has moved from chief commercial officer to managing director with responsibility for the club's marketing and digital media departments. Andy Hughes, previously LFC's chief financial officer is now chief operating officer and will lead all of the club's operational matters, whilst maintaining responsibility for finance operations.
Now, as a business simpleton, Latest News hasn't a breeze what any of that means but it all sounds simply tremendous. Henry praised Ayre's "outstanding contribution" to the club as well as citing "his character and his commitment to LFC," so that's also nice.
Ayre has always struck us here at Latest News as a very amiable fellow who knows lots about hammering out a good deal in the world of corporate finance, but there has always seemed to be something a touch hapless about him since his role at the club grew beyond the merely commercial. That may be a scurrilously uninformed opinion but it is based on so many transfer windows of chaotic or non-existent dealings headed up by the outgoing CEO, the farcical apogee of which occurred with the infamously unsuccessful Konoplyanka saga.
At any rate, it seems churlish to dwell on negatives when a local man is departing following a decade of service to his boyhood club so we will leave you for the week with his own heartfelt words on his departure.
"There is no greater professional satisfaction for me than to leave Liverpool Football Club in much-improved health throughout than when I joined the club in 2007.
"This has always been more than just a job for me because of the emotional connection I have with the place. So, the only yardstick that has ever mattered, for every decision I have taken here, is whether or not it is in the best interests of Liverpool Football Club.
"My journey here over the last decade has been a rich mix of challenges and opportunities, a journey only made possible by the outstanding people I have had the honour to work with along the way both inside and outside the club. As the club transitions to its next chapter, I made clear some time back that I felt that 2017 was the right time to step aside. As the club's new structure starts to unfold, this is a natural point for me to say goodbye to the role of chief executive and to many friends, but my love and support for this great football club will continue as it has my whole life."