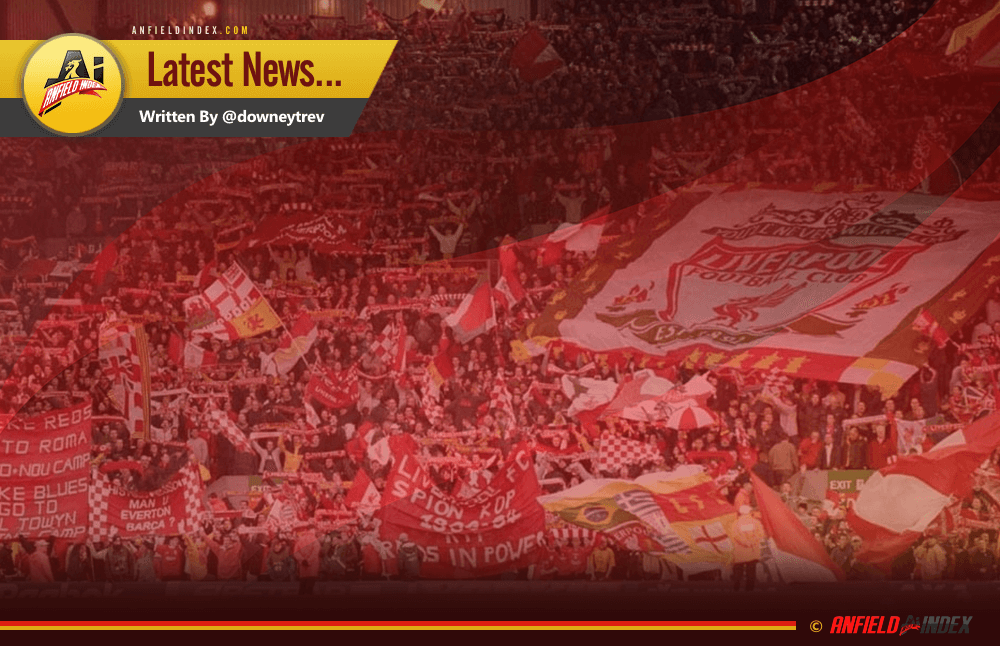 What Do We Want From Klopp And Liverpool?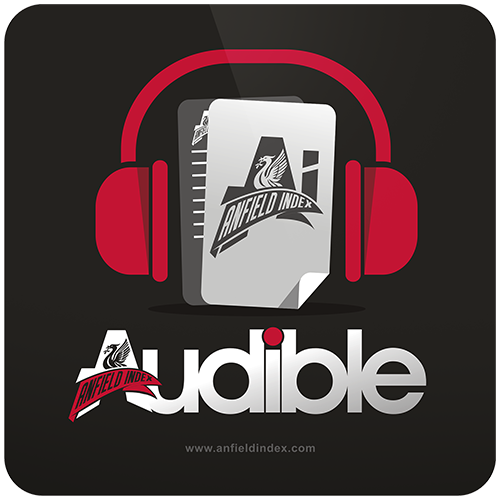 Listen to this article via @AIAudible !
Are you adrift on an undulating sea of football-based emotion? Are your thoughts oscillating uncertainly between bleak despair and manic attempts at forced positivity? Perhaps, you've long-since settled at the bottom of that metaphorical ocean and developed a fevered interest in, let's say, sea anemones. Well, that just makes you a Liverpool fan, my friend, and your experience is shared by us all.
In what some folk condescendingly dub 'the real world,' there is currently such deep-state-induced chaos at play, such unnerving exposure of what some of us feared had been lurking beneath the veil, that many of us had already developed an unhealthy reliance on the distracting power of football. "Total immersion in the Redmen," we reasoned, "that's the ticket!" Alas, for Liverpool fans, the timing of that attempt to escape creeping dystopia could not be worse, for just as the sane denizens of Earth peek through their fingers at the horror-clown in Washington, the Reds' form has taken a dive off the steepest of cliffs.
If it wasn't for bad luck, we'd have no luck at all. Right? Does that sum up the sum up the despondency? Is that the narrative?

"It's all f***ed , mate. Same old story." 
Well, at this point, your scribbler needs to make a confession. The above quote was an actual thing said by the writer of this column on Saturday, but there's no true despair here. Not really. See, I've had some visceral experience of that emotion and this…well, this is not THAT. Instead, like a heart-scalded parent coping with yet another adolescent balls-up, we're not mad at you, LFC, we're just…disappointed.
Now, was there was short-term rage? Sure. Were there were acts of naked aggression towards hapless inanimate objects during the match? Absolutely. Did waking on Sunday morning have that familiar heaviness and foreboding that follows a loss? Oh god, yes.
However, unlike the furious keyboard batterers of Twitter, we at Latest News do not feel that we have any better ideas than Jürgen Klopp. Over the course of a tenure some mentalists would like to see ended, the bearded German has been almost uniformly wonderful in his influence over the club. Certainly, he has made mistakes. Here's a scoop for you – he will make more, being, y'know, human.
It's not just the outrage of armchair experts that clamours for attention. There is a tribe of indignant sorts, angrier even than those pound-shop Guardiolas who claim to know better than our manager. These are the folk who tell you to blindly "trust" in the Reds' gaffer. Both points-of-view are as idiotic as each other. Annoyance and scepticism are valid but so is hopefulness and levity. You are not wrong to believe and you are not wrong to have abandoned that belief. Just beware the odd allure of extremism. Y'know…in general.
Don't get me wrong. There is no position of moral high ground being taken up here. At the end of Saturday's wretched match, this Irishman could happily have rolled Simon Mignolet up in a carpet, bundled the package into the back of a car and driven it straight into a FIFA wine and cheese soirée. But that would be wrong. Probably.
The truth is that since before the turn of the year the form of Klopp's men has taken a cataclysmic dip. Since the fantastic win over Manchester City, the effect of that dip has manifested itself in the wretched results of the past five weeks. Some of us thought the squad needed freshening – that would cure the malaise. That didn't happen. The form and results dipped yet further. It does not require Holmesian deductive talent to work out what happened next. 
It was time to BURN IT ALL DOWN. Time to roll out the ex-Reds with a gripe. Time to wallow in the cold smugness of having been proved right – the Pyrrhic victory of "I told you so." The squad is insufficiently possessed of character and guts. The players are a bunch of nearly-men and not-good-enoughs. Jürgen Klopp's men were overpaid frauds. The echo-chamber was deafening. The default terms of abuse were activated.
Oh and look, as if by magic, here comes a compatriot of the Liverpool manager on the BBC's football show with a knee-jerk, tabloid-friendly reaction!
"I found it strange in the summer I've got to say because, if you look at the pure facts, Jurgen Klopp came in and I think he changed the perception in the city and the football club," said Champions League winner and gob-for-hire, Dietmar Hamann, on MOTD2. "He gave them common sense and he made an impact when he came in, but if you look at the pure facts I don't think the points average has improved dramatically since Brendan Rodgers. You get to two finals, you lose two finals. I think they both should and could have won — especially the second one against Sevilla. That would have had a huge impact as they would have been in the Champions League."
Particularly galling to cricket-fancier Didi, was the outlandish display of faith FSG showed in Klopp by awarding him a 6-year contract. One does not simply "get stability from a six-year contract," reasoned the ultra-insightful Hamann. No, no. For him, stability is brought about by "good work in the transfer market." Securing the commitment of a man who is objectively amongst the world's finest coaches is not such a big deal for Didi. In fact, he doesn't seem to really fancy the bespectacled schemer's chances at all. "Whether Klopp can change it with this team, or another, I am not sure, but something has to change because the way the team is going in recent years is not good enough."
Ah yes. The age-old refrain. "It's not good enough." Not good enough for who? Not good enough according to what standards? Yes, friends, WE ARE LIVERPOOL and so on, but the cold facts are starkly disquieting. The status many of us old-timers believe is ours as a given, simply is not. There has been one pot put in the cupboard in 11 years. ELEVEN. YEARS. In that same period, there was a solitary flirtation with winning the title. The difference between where Liverpool truly is as a club and where we as fans want, need and expect it to be is very pronounced.
Now, Jürgen Klopp understood that when he came in and he STILL came in. The tail end of Brendan Rodgers' tenure was a dark time of despondency. It's not that long ago. You were more upset then. Remember?  In the interim, as Hamann points out, there have been finals but there has also been a recovery of something lost. Some intangible thing. The type of thing that is easy to sneer about when results are poor.
Now, many fear, the familiar process has started again. The club is on the slide, they say. The horror of watching what appeared to be a genuine title challenge explode has completely shattered the faith of many. Perhaps they are right. Latest News will admit to finding it dispiriting that a frenzied street brawl with Ol' Eye-Gouger for a top-four berth is now the peak of the Redmen's ambitions. It's all very Spurs. However, it is also the last target left to aim at and so, as indefatigable footy optimists, we're all-in.
Of course, if you don't fancy that, we wouldn't blame you in the slightest. Endure as you can, friends. Just try to enjoy the ride when it allows and step lively away from all the people shouting at each other, when it does not. There's enough of that in every other aspect of life. It's not perfect and it will require tolerance some of us are in short supply of but this Kloppian chapter of the Liverpool story will be more good than bad.
We'll spare you a second Latest News just this once, but be warned, the familiar routine of light mockery and general positivity will return tomorrow.