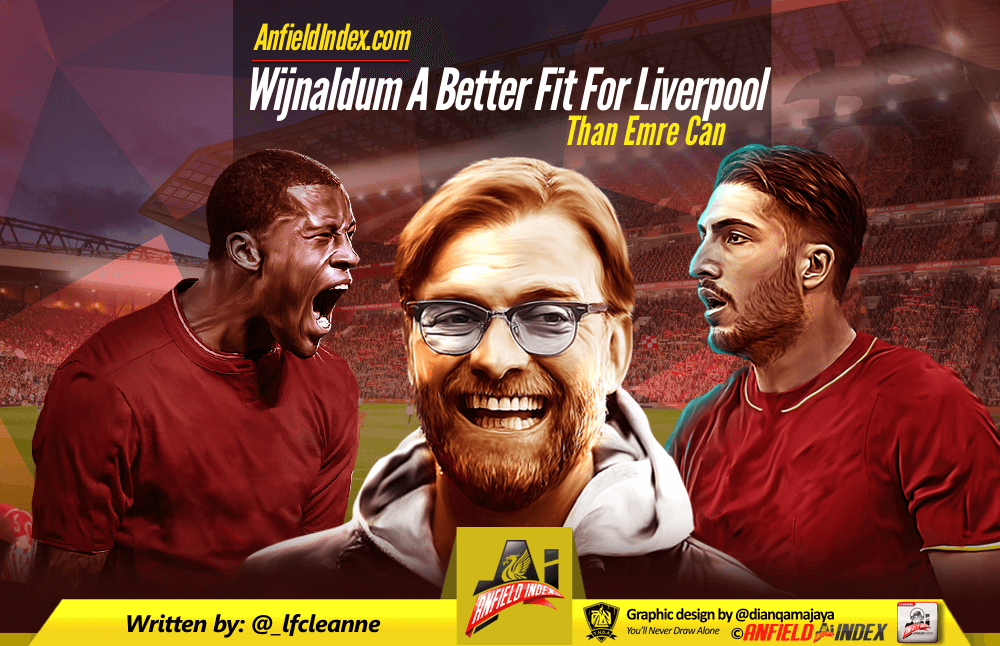 Wijnaldum A Better Fit For Liverpool Than Emre Can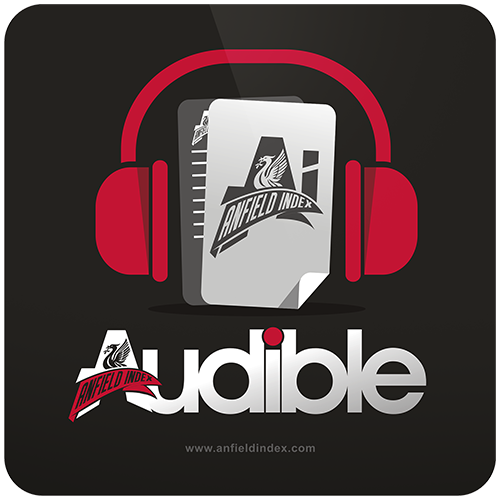 Listen to this article via @AIAudible !
After a positive 1-1 draw with runaway leaders Chelsea, many thought Liverpool had turned a corner, putting their dismal January form behind them to kick on and fight for a top four spot. However, the predictability with which Liverpool slumped to a 2-0 defeat against Hull City marked a new low for Jurgen Klopp's side, who are in serious risk of their season fizzling out into nothing.
Much of the pre-match talk was about the return of Adam Lallana, Sadio Mane, Philippe Coutinho and Roberto Firmino as Liverpool's front four. The quartet lined up for the first time since the turn of the year and many expected to see a return to the ruthlessly entertaining attacking football that was displayed at the start of the season.
However, what few expected was to see Emre Can get the nod ahead of Georginio Wijnaldum in the middle alongside Jordan Henderson. While both produced solid performances against Chelsea in mid-week, Can's inclusion raised some eyebrows due to his erratic form this season and it was a decision that certainly back-fired on Jurgen Klopp.
A Regression of Infinite Proportions
Emre Can has been a shadow of his former self this season, with a poor performance against Hull the latest in a string of sub-par appearances. While he wasn't the only player to have a bad day at the office, the manner of his performance was worryingly poor.
Often taking four or five touches where only one or two is needed, his ponderous use of the ball has proved a real stumbling block to the fluid football we were so accustomed to seeing from Klopp's side.
Can's physical frame, while an asset defensively, sees him resemble a bull in a china shop. Lacking guile and intelligence on the ball, the 23-year-old's performances have become increasingly erratic as the season has worn on, resulting in a lack of cohesion within the side.
Despite an average passing accuracy of 82% in the Premier League this season, Can has become more of a hindrance rather than an asset to Liverpool's play of late. His rather clumsy, bullish style of play doesn't suit the slick football of Klopp's team and with an ongoing calf issue, the decision to start him against Hull looks all the more strange.
Energetic Wijnaldum
Despite not fulfilling the role many expected him to when he joined Liverpool, Wijnaldum has made a real difference since joining in the summer. He may not stand out as much as the likes of Coutinho and Firmino, but his ability to link midfield and attack has proved to be a useful tool within the side.
Picking passes with ease and moving into space, Wijnaldum has knitted things together perfectly while offering an added energy to the midfield alongside Adam Lallana.
"I don't understand why Georginio Wijnaldum was out of the side. I think he brings more energy and a bigger goal threat." – Jamie Carragher
Scoring just three times in 28 appearances for Liverpool, Wijnaldum does need to add more goals to his game, but pivotal headers against Chelsea and Manchester City show what he can produce in the final third when it matters most. Providing goals and assists, the 26-year-old is the more productive of the two and offers Liverpool something Can hasn't.
Emre Can isn't a bad player by any means, and his performances last season showed the potential he has. At the age of 23, he still has a long career ahead of him to fulfil that potential, but in his current form, and with his contract still up in the air, many have been left wondering whether that will be at Anfield.
The manner of the performance against Hull should show Klopp that change is needed. Liverpool's best performances this season have come when they've fielded a midfield trio of Henderson, Wijnaldum and Lallana and with Can continuing to regress amidst a woeful campaign, let's hope Klopp restores the 26-year-old to the starting eleven sooner rather than later.