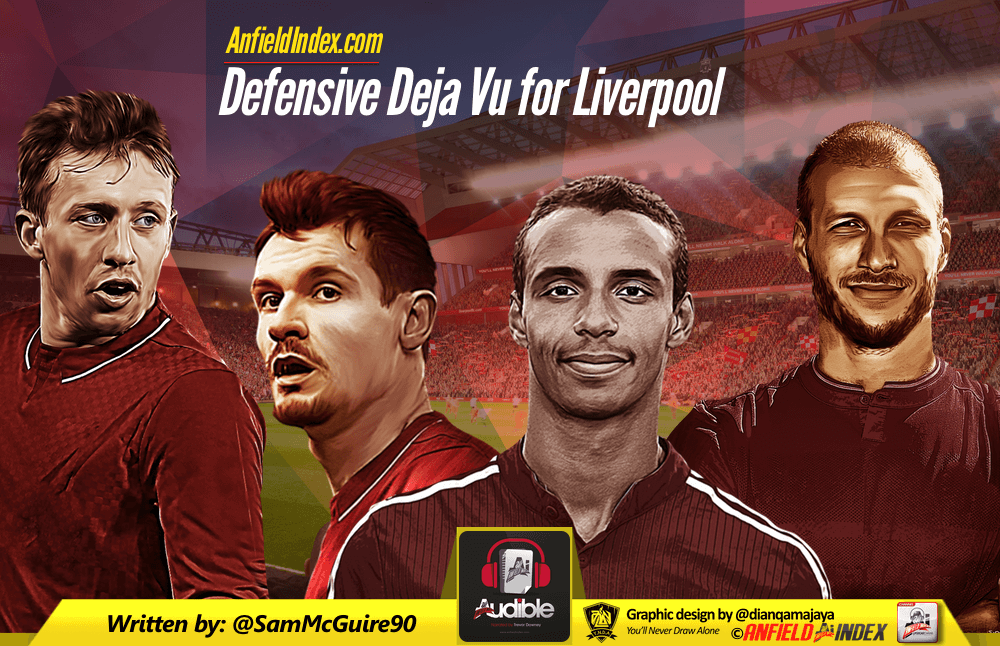 Defensive Deja Vu for Liverpool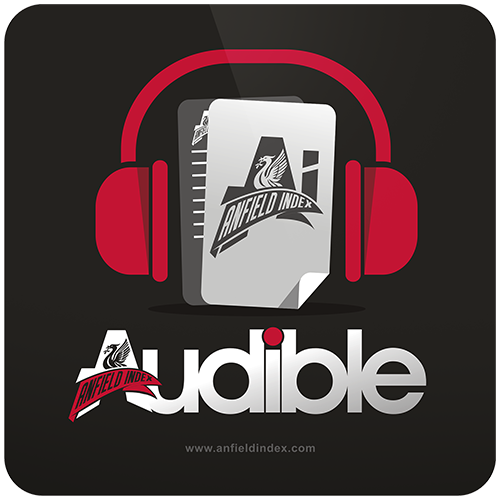 Listen to this article via @AIAudible !
Defeat to Hull City meant Liverpool's disastrous start to 2017 continued. Jurgen Klopp's men have won just one of their 10 matches since the turn of the year and this run has seen relegation battlers Hull and Swansea pick up maximum points against them as well as having their FA Cup run brought to a premature end at the hands of Wolves, at Anfield.
Fingers are being pointed and scapegoats are being identified.
Emre Can isn't good enough to start. Dejan Lovren should have been sold. Mistakes were made in wanting Simon Mignolet back in goal and now the general consensus appears to want Loris Karius restored. The attack papered over the limitations in defence but with the likes of Sadio Mane, Roberto Firmino and Philippe Coutinho all now being nullified the defence is once again being exposed as a weakness.

It feels like we've been here before, doesn't it?
That's because as Liverpool fans we have. The defence, despite having tens of millions spent on it over recent seasons, has been neglected. It's why Lucas Leiva and James Milner lined up alongside Joel Matip and Nathaniel Clyne to make up the back four in the defeat to Hull. It's why the title challenge only last until January this season and why the Reds won't lift the a title which has eluded them for 25-years anytime soon unless changes are made.
It's not as easy as just buying better defenders. It's about improving the defensive unit in both open play and during set pieces. Klopp has no doubt worked on things since his arrival at the club but defending set pieces doesn't appear to be one. The team are conceding goals identical to those they conceded 12 months ago despite having different personnel on the pitch. There's a problem somewhere which is yet to be identified, acknowledged or solved.
Repeating the same mistakes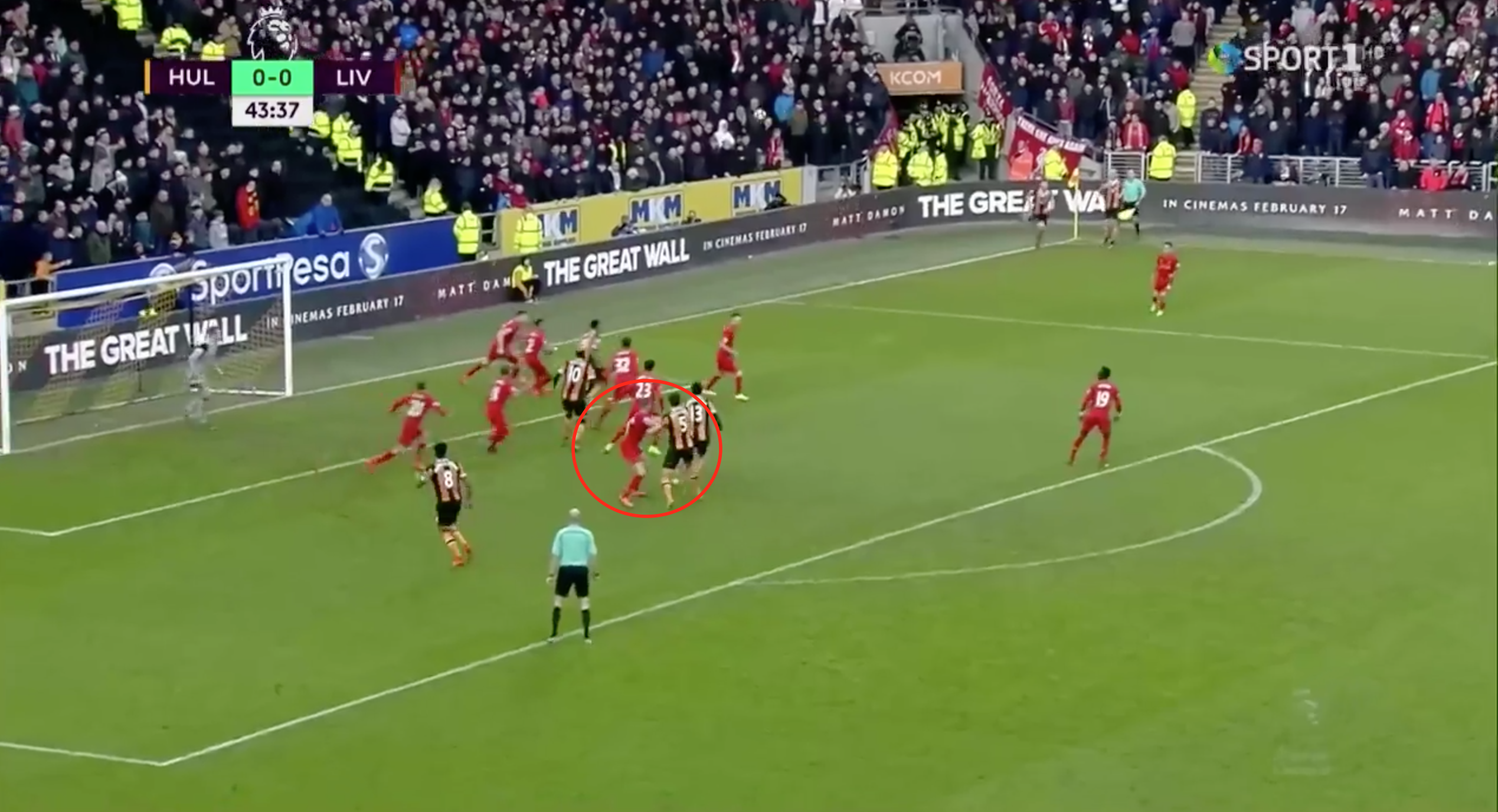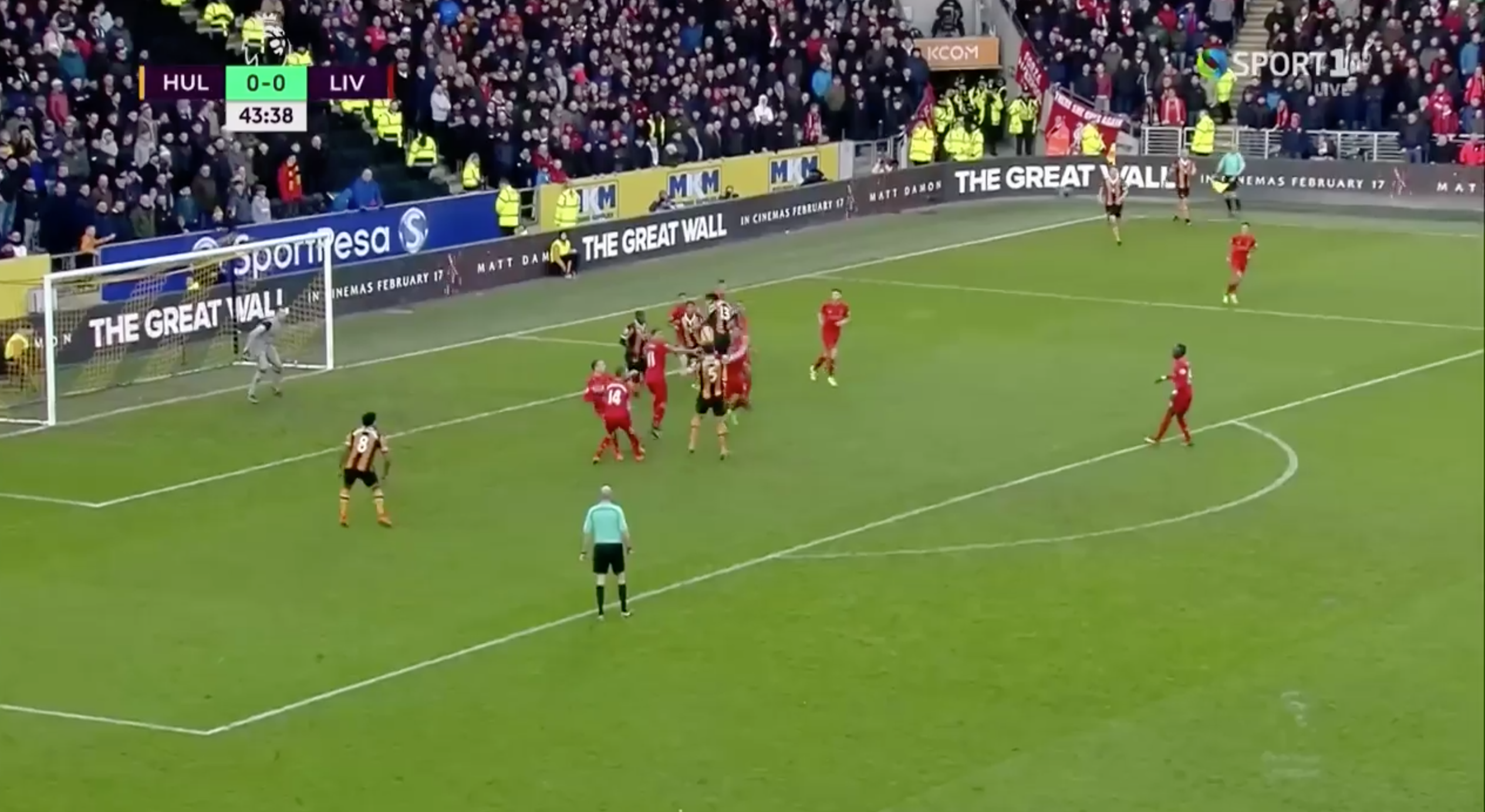 The two pictures are taken prior to the Hull City opener. Jordan Henderson is keeping tabs on Harry Maguire and looking to block him off. The captain has no intention to compete for the ball, he's purely trying to just prevent the centre-back from getting on the end of the cross. For some reason he ends up backing away from the Hull play and blocking off Lucas who has made a run to attack the ball (I assume).
Maguire ends up having a free header which he plays down into the ground and N'Daiye is able to put the home side ahead after Liverpool fail to react to the second phase of play.
What's even more concerning when looking at the second picture is just how poorly set-up Liverpool are. They appear to be drawn to the ball and just leave players free in the area. Just look at much space Tom Huddlestone  is in if the ball finds it's way to him.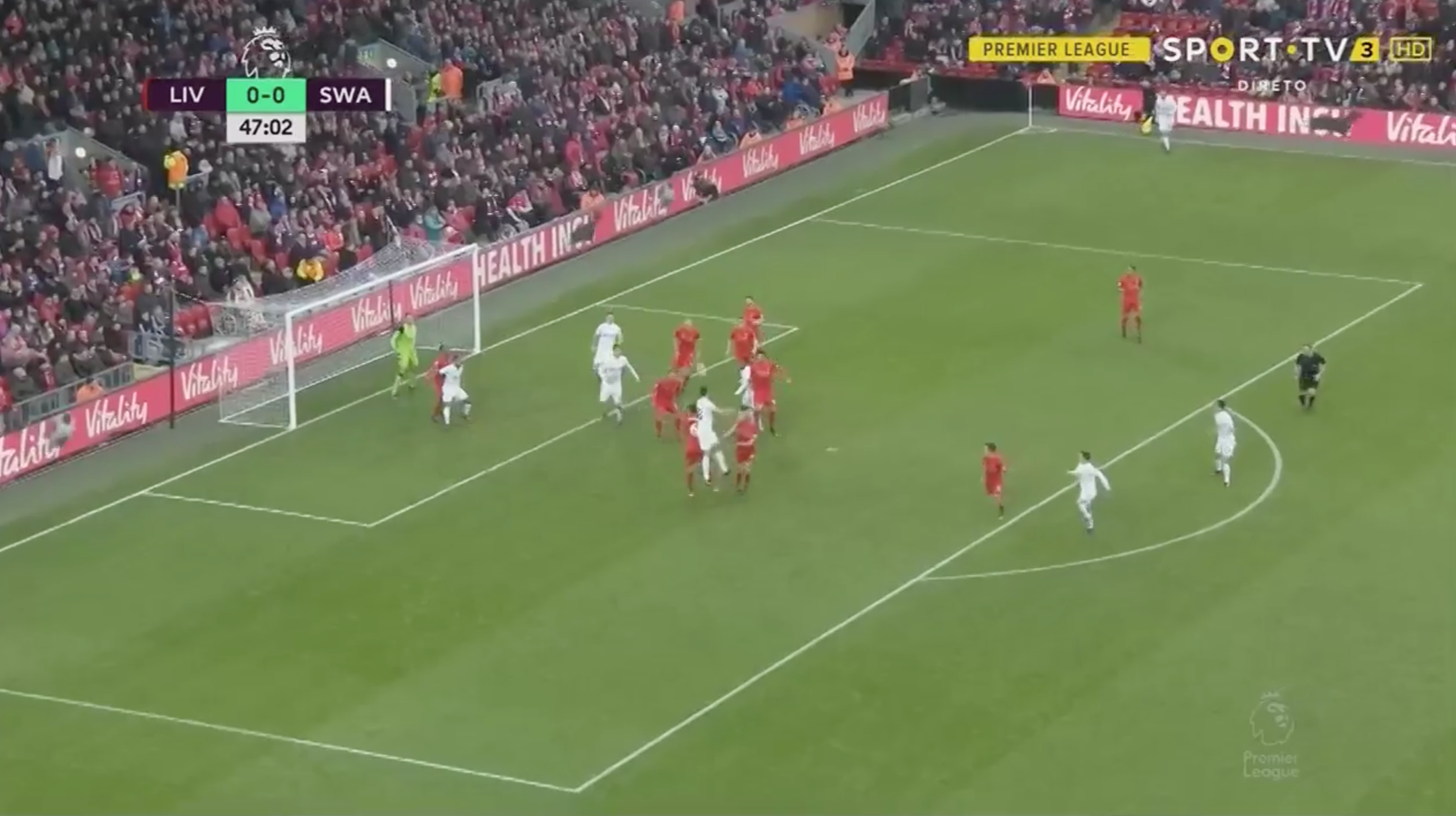 This time against Swansea City. The ball comes in and Dejan Lovren makes no attempt to win the ball and just concentrates on putting Fernandez off. He fails to do so and Liverpool are caught ball watching as the ball is nodded down to Wayne Routledge who holds off Gini Wijnaldum to allow Fernando Llorente to poke home. Again the Reds aren't switched on for the second phase of play.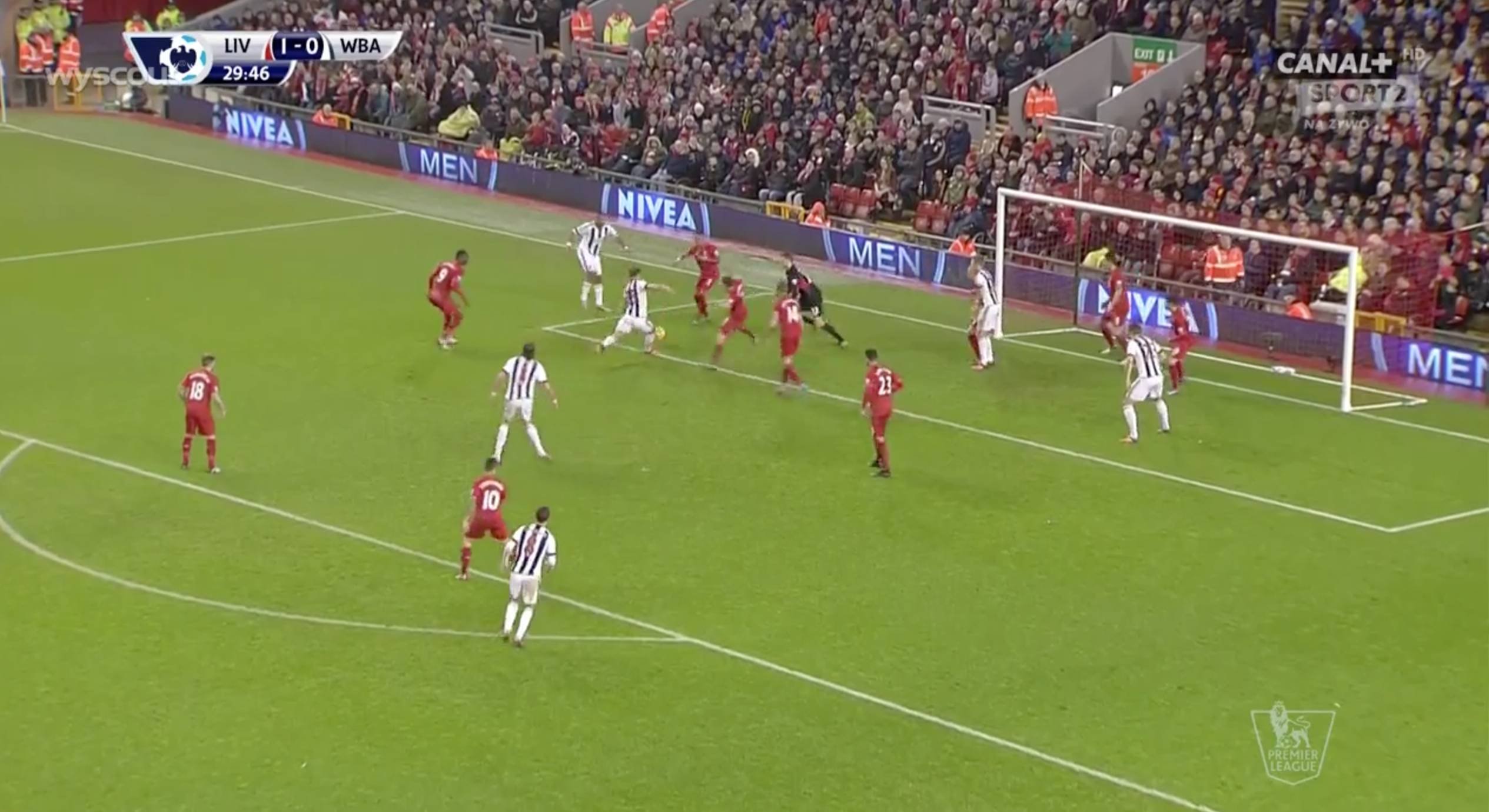 December 2015. Liverpool host West Brom at Anfield and Craig Dawson fires home a goal in the above picture. How is a centre-back afforded such room in the Liverpool penalty area I hear you ask? I don't know, it's just what we do. Ask Steve Cook of Bournemouth if you're in need of anymore details. It's the second phase of a corner kick though and he's able to sweep the ball home.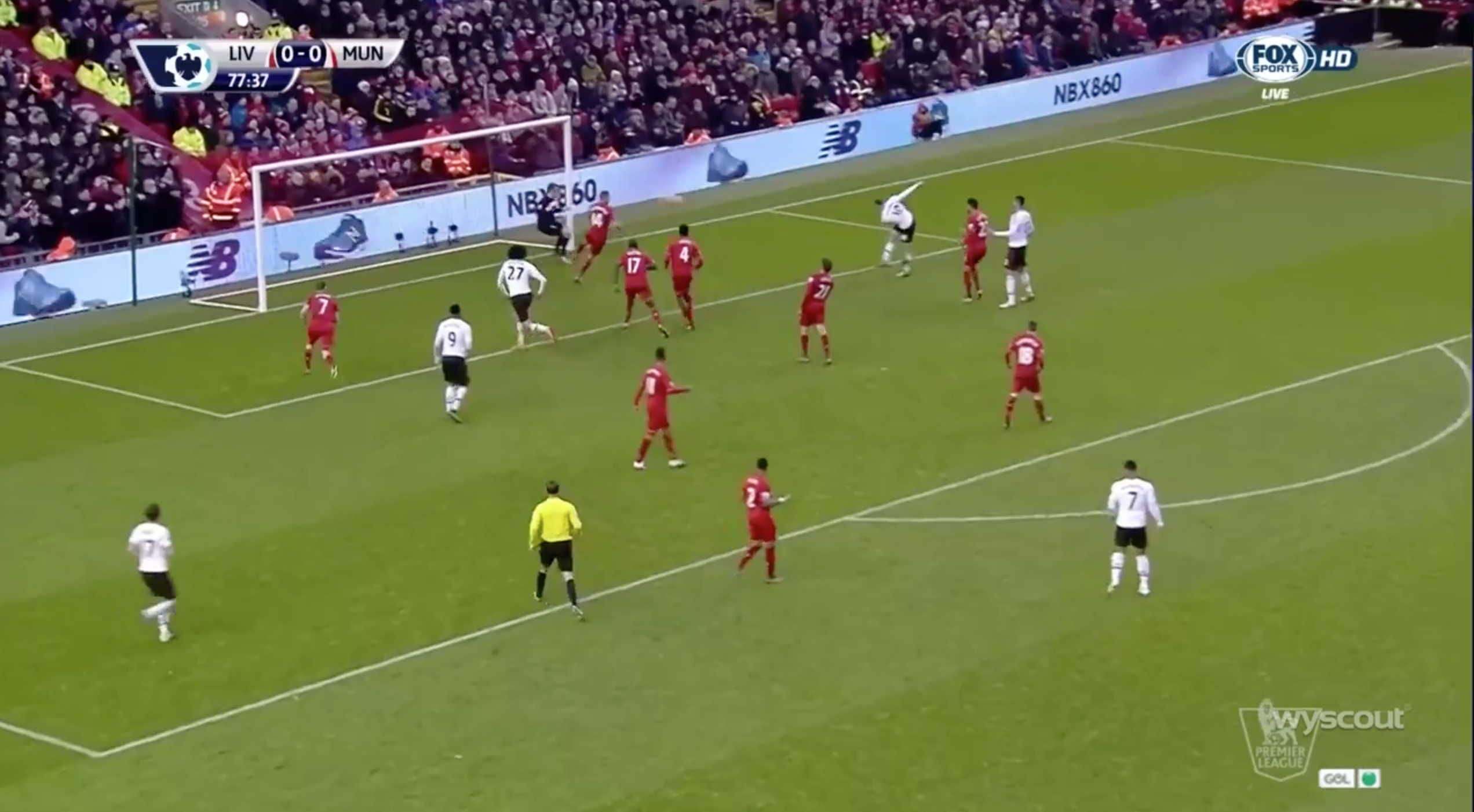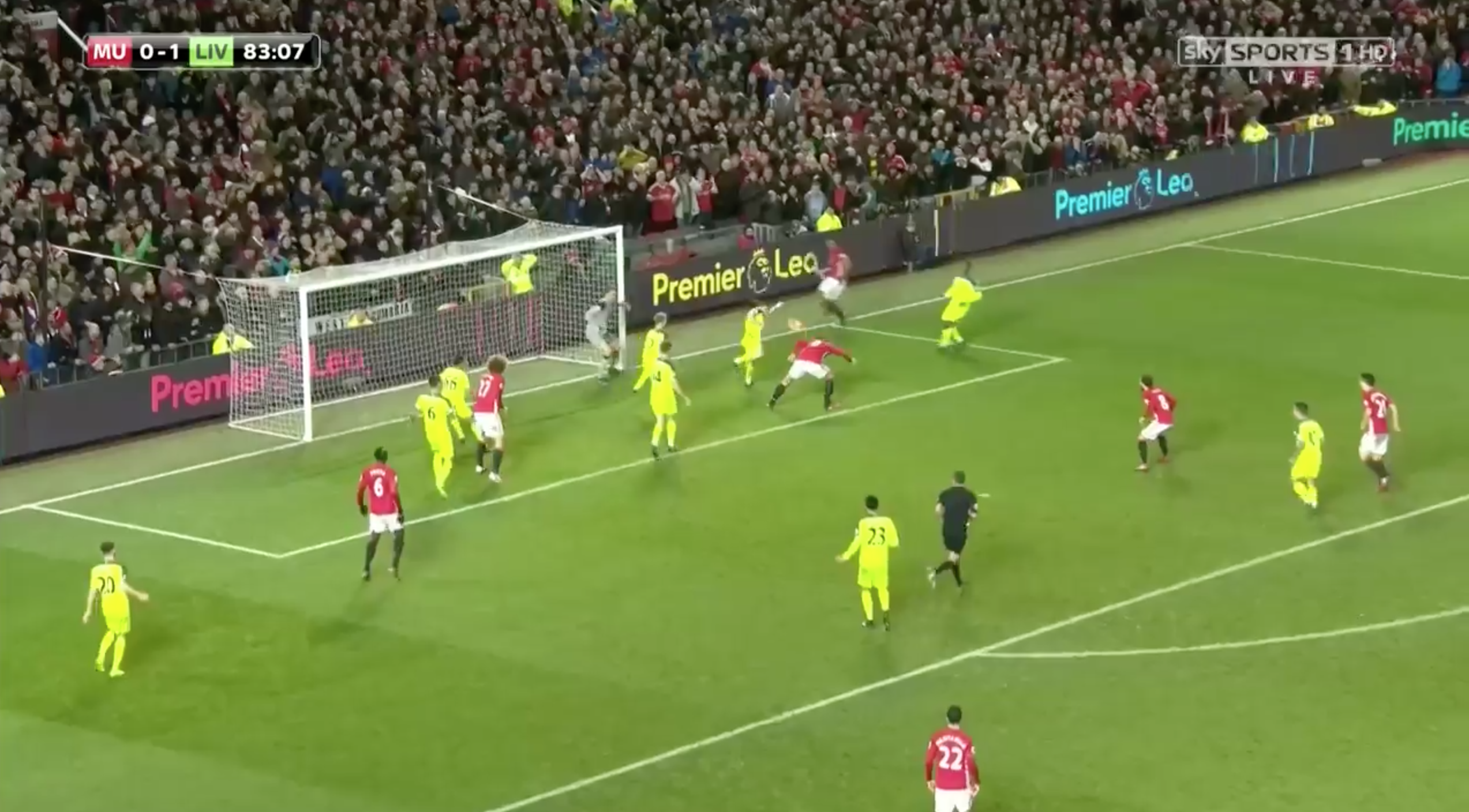 Apparently lightening does't strike twice but it did for Liverpool against Manchester United. The top picture is from January 2016 when Klopp's men hosted United at Anfield and the second picture is from the recent match at Old Trafford.
In the first picture you see Wayne Rooney, in a fair bit of space, firing home a late winner after being the first one to react after Marouane Fellaini's header came back off the post. In the second picture you see Zlatan Ibrahimovic superbly nodding the ball home after Antonio Valencia was the first player to react after Marouane Fellaini's header came back off the post.
Don't pinch yourself, you're not dreaming. These goals actually happened.
They are near enough identical and an entire year separates them. It's an obvious area of weakness for Klopp and his men and the opposition will continue to exploit it until it's rectified. It's not an easy one to fix but the German manager is paid good money to come up with fixes for these kinds of things. Coming up with a solution for this problem may be the key in getting Liverpool back to winning ways.