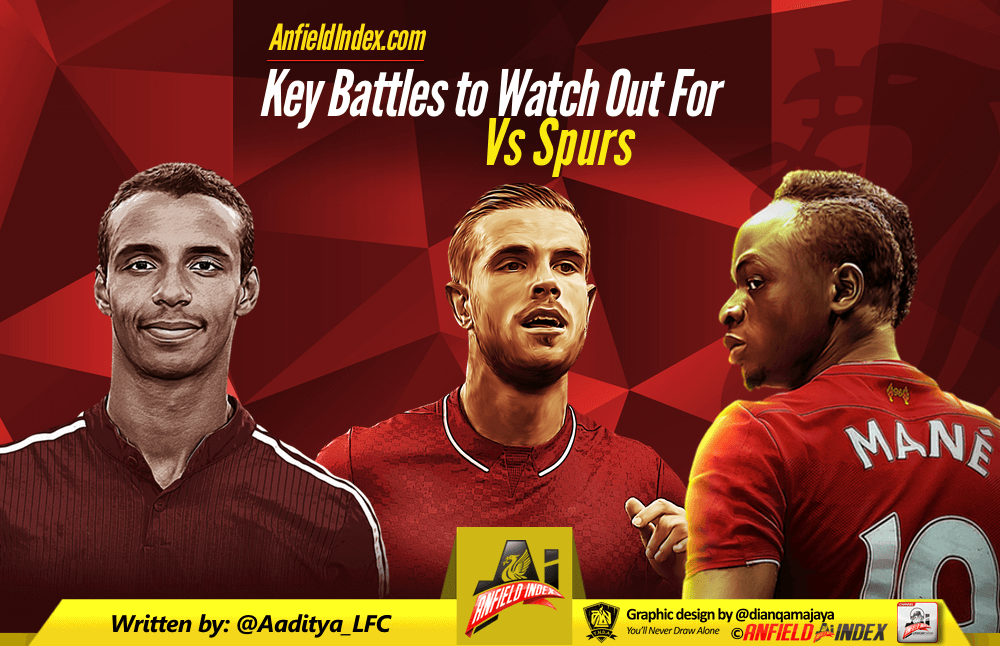 Liverpool v Tottenham Hotspur - Key Battles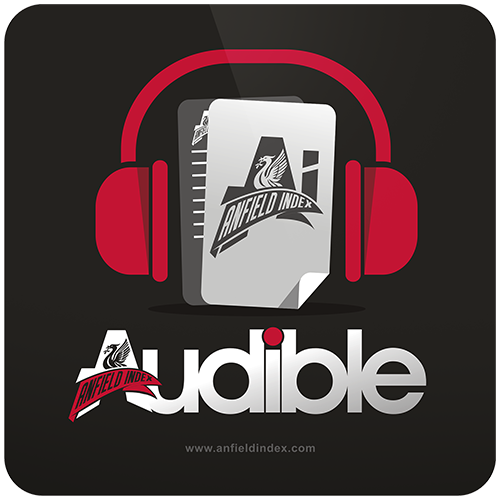 Listen to this article via @AIAudible !
That dreaded 10-game spell is a thing of the past. Liverpool played a game every Tuesday or Wednesday in January and for the first time since mid-December, they have got a full week to prepare for Tottenham's visit to Anfield on Saturday.
It was a week that Jurgen Klopp started with giving the players a two-day break before training began again, and it was a break that a lot of the players could have done with. Liverpool are now on a run of five Premier League games without a win – having garnered only three points in the process. Having started January in second place, the Reds now find themselves outside the top four.
Spurs have ridden their luck at times and also been irresistible during other spells to find themselves in second place, nine points behind Chelsea. In contrast to the Reds, Spurs are unbeaten in their Premier League games in 2017, with the most impressive performance coming in a 2-0 win over the runaway leaders.

They have banked on Dele Alli and Harry Kane, but Christian Eriksen and Son Heung-Min have played their parts as well.
For Liverpool, it is about showing that the break rejuvenated the side and getting back to the form displayed in the first half of the season.
Here are some key individual battles ahead of the game.
Joel Matip v Harry Kane
In the two Premier League games since his return to the side, Matip has looked rather shaky. He was uncertain against both Chelsea and Hull, and his passing hasn't been at its most reliable.
It hasn't helped that Dejan Lovren was at his frustrating best against Chelsea and Lucas Leiva played with him at Hull. But either way, Matip is still Liverpool's best defender without question. He has already shown this season that he can be authoritative and snuff out the opposition's biggest threats.
There is no doubt that the biggest threat from Spurs will be in the form of Kane. He has scored 14 Premier League goals this season, and recently got a hat-trick against West Brom at White Hart Lane. Last Saturday, Kane scored the winner from the penalty spot as Spurs meandered to a 1-0 success over Middlesbrough.
The problem that Kane will cause is because there is nothing a centre forward should do that he doesn't. He is strong, he can hold off defenders, he poses an aerial threat, he is quick and he is clinical in front of goal.
For Matip, the challenge will be in decision-making. He has got to be certain, assertive and on the front foot always. If he gives Kane even an inch, the England man will make Liverpool pay.
Jordan Henderson v Dele Alli
The Reds' captain was the only one who came out of the game against Hull with any sort of credit. His defensive game was on point, and his passing was very good. More of the same on Saturday?
It will be difficult, because the opposition will be a lot different from Hull. Alli has grown into a frightening attacking midfielder and has shown a knack of finding space for himself in tight areas. He also has a telepathic understanding with Kane.
Arguably, if the Reds can snuff Alli out of the game, they take away half the threat that Kane poses. One problem that Henderson has faced recently has been the inconsistency of those around him, particularly Emre Can. With Adam Lallana back in midfield, it leaves place for only one of Can or Wijnaldum and on recent form, the Dutchman looks a better bet.
With Wijnaldum and Lallana, there is enough energy in front of Henderson. That will ensure that he can go about his job quietly, and leave the incisive passing to the other two.
Henderson in his best games this season has kept things simple. He has hustled, won balls back and not tried anything too extravagant. There are complaints about his "safe" passing, but that is his role, and if the others perform their roles, that should be fine.
In Alli, Henderson will face a man who loves the big occasion. Already in 2017, he has scored twice against Chelsea in their 2-0 win, and also got one of the goals as Spurs came back from 2-0 down to draw at the Etihad Stadium.
Sadio Mane v Danny Rose
Mane is the only one in this Liverpool side capable of running in behind the opposition's defence. And that will be a huge factor against Spurs.
If we decide to pass it around in their half of the field without any purpose, Spurs will be happy to let us do that and then hit us on the break. With the likes of Philippe Coutinho and Adam Lallana around him, it will be important for Mane to make those runs, and give those players the option of finding him with a pass.
Rose has had a terrific season, as he asserts himself as the best left-back in England. He is always full of energy, but it is his reading of the game that has markedly improved in the last year or so.
He doesn't needlessly dive into tackles as often as he used to. Also, with his pace, he has the knack of coming out on top when he is isolated by an opposition winger.
Going forward, both Rose and Kyle Walker on the other flank are massive components of Spurs' attacking play. That is something Mane will have to be wary about. The Senegalese will have to put in a shift as the Reds will need him in both halves of the field.
If there is a lapse in concentration and Mane lets Rose get away from him, the Englishman possesses enough quality to hurt Liverpool.