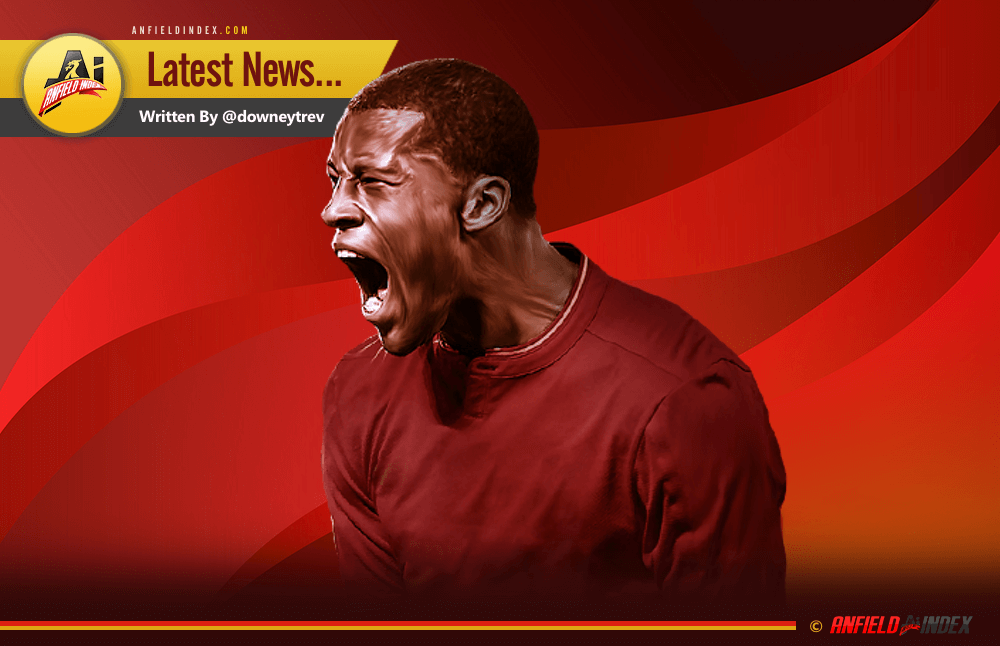 Wijnaldum: Reds Must Get In A Flow
"Yes, but what does he DO?" How many times have you heard, or perhaps even uttered, that question in relation to the contribution of Georgino Wijnaldum to the Liverpool team? The Dutchman, signed by Jürgen Klopp last summer, has been quite a divisive figure amongst Reds-watchers since his arrival.
It was clear from the start that Klopp considered him to be an integral part of his side and, as Liverpool swashbuckled their way through the opening half of the season, the man known simply as 'Gini' was an ever-present in the midfield three, doing that thing he does – a thing so imperceptible to some that they question his relevance and so luminescent to others that they must don shades to behold its magnificence. Latest News would suggest that, as ever, the truth lies somewhere in between.
Wijnaldum is an energetic and technically adept footballer and fits nicely into a highly functioning Liverpool XI. The player himself will be as aware as the fans that his goal return was expected to be higher but he does, at least, seem to be a scorer of important goals. The amiable number 5 must have thought he'd truly hit career gold when the Redmen were flying so high so very recently, but like the rest of us, he is at a loss to explain why the drop off in form and results has been quite so pronounced. Your take, Georgino?

"It's difficult to say," Wijnaldum began vaguely. "People from outside ask us what the reason is that we're not performing as good as before; they ask you is it [the number of] games that we've played, because we've played a lot of games in a row – but other teams have had the same and didn't drop points, and we did. Sometimes you're in a flow and sometimes not. We're in a situation where we're not in a flow, but we must have confidence and faith we can change it.
"We showed it against Chelsea, but we have to show that against other teams we're playing against. We must get the focus to play again like before, playing with freedom. If you don't collect a lot of points, if you lose a lot of games and if you don't play the way you played before, I think you lose a little bit of confidence. But now we must make sure we get back on track, play like we did before to get more confidence and start winning games."
It is encouraging to hear the notable lack of a pity-party starting up. Klopp would be unlikely to tolerate such wallowing anyway, but Wijnaldum is echoing the sentiment expressed recently by his fellow Reds, Adam Lallana and Emre Can. The key question is how to arrest this dispiriting decline. The taking of personal responsibility has clearly been encouraged by Klopp and his summer capture is unequivocal about his awareness of how he must personally improve.
"For me, every game is another [opportunity], so even after a game in which we've played well and won, you enjoy it a little bit but then you focus on the next game again," he went on. "That's what we're trying to do now, trying to learn from the mistakes we've made in the games. And also, I am trying to learn from the mistakes I've made in the games, looking forward to trying to [perform] better in every game. It's not that I think about the games all of the time, but I think about the moments I could have done better and the moments I did well to take that with me and learn from it to play a better game next time."
There has been a lot of bluster about how Liverpool are better in big games and how the weekend fixture against second-placed Tottenham is one such match. This type of talk has always made Latest News distinctly uneasy and the reality is that each of these remaining games is huge in significance. They may not be finals or League title deciders but they are absolutely critical to the feeling of progress under Jürgen Klopp, a feeling that will only wash over us if, at the campaign's end, there has been a recapturing of that early form leading to a dream of Champions League glory in 2018.