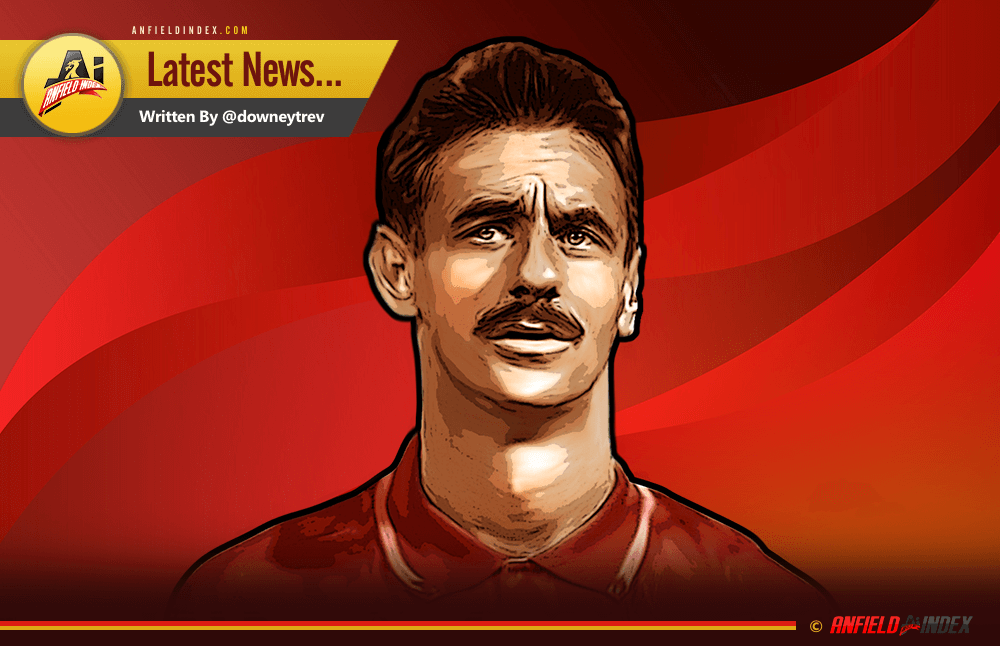 Can Sturridge Fire Liverpool To The Champions League?
When Latest News was but a tyke, Liverpool bestrode the domestic and European stage with a paradoxical blend of dignified swagger and quiet arrogance – a unique combination that often accompanies greatness, peculiar to those who know they are the best but retain a humility about that fact. From 1977 to 1984 the Reds were the finest club side on the planet and the four European Cups amassed during that period were the glittering totems of that triumphant era.
Instrumental in the '81 and '84 wins was a man who would go on to be the Reds' greatest ever goalscorer, one Ian Rush. The Welsh legend formed the greatest strike partnership in football with Kenny Dalglish as his moustachioed visage beamed in celebration of goal after glorious goal.
Everyone's got their own favourite Rushie moments. Breaking the camera in the FA Cup final win of 1986 and the trolling of Everton fans by pretending to have signed for them in 1989 are the two particular standouts for us here at Latest News. The club have not been foolish enough to ignore Rush's standing post-retirement and he has been a club ambassador of one sort or another for quite a while.
Recently, whilst on a promotional gig for The Football Pools, the 55 year old, who still looks fit enough to lead the gegenpressing, gave his thoughts on Liverpool's current striker, Daniel Sturridge. Reds fans have been left in various states of annoyance and despair as injury has curtailed the England man's career so much, he has often appeared to be nothing more than a tantalising myth, a tale fans tell each other of an outlandishly talented dancing goal-machine.
To make matters worse, the striker's return to fitness and first team contention has not seen him regain his top form and a goal-to-game ratio that was as good as any since Rush's has started to become incrementally less impressive. However, the legend who scored some 346 times for the Redmen (take a moment to consider that total, friends) could not be less ambivalent in his appraisal of Sturridge. For him, the number 15 is, without question, the best forward on the club's books.
"Daniel Sturridge is probably the most gifted striker we have got," said the silver-haired Welshman. "I was made up that he didn't go in January and I hope he is still here next year but you have got to fight for your place. I think he will fight for his place. One thing for certain this year is that we will need Daniel Sturridge and once he gets that chance he has to take it. And when he does take it and starts scoring again I think he'll play a major part in Liverpool making the top four."
But Rushie, haven't you accepted the NARRATIVE? The season's over mate. It's done. Help us to understand, Ian. Tell us WHAT HAS GONE WRONG!
"Nothing has gone wrong, it is just what happens, people have blips and Liverpool had a blip in January and there is a long way to go," he stated phlegmatically, before adding this oddly typical mixture of realism and optimism. "They're not going to win a trophy this season but there is still a chance for them to make the top four so if they can do that it would be a success."
That is objectively true. Top 4 and Champions League would be a "success." Pardon us whilst we reminisce about what success used to mean for Liverpool Football Club, in the days when Ian Rush was likely to break your camera if you were daft enough to leave it in his favourite spot.