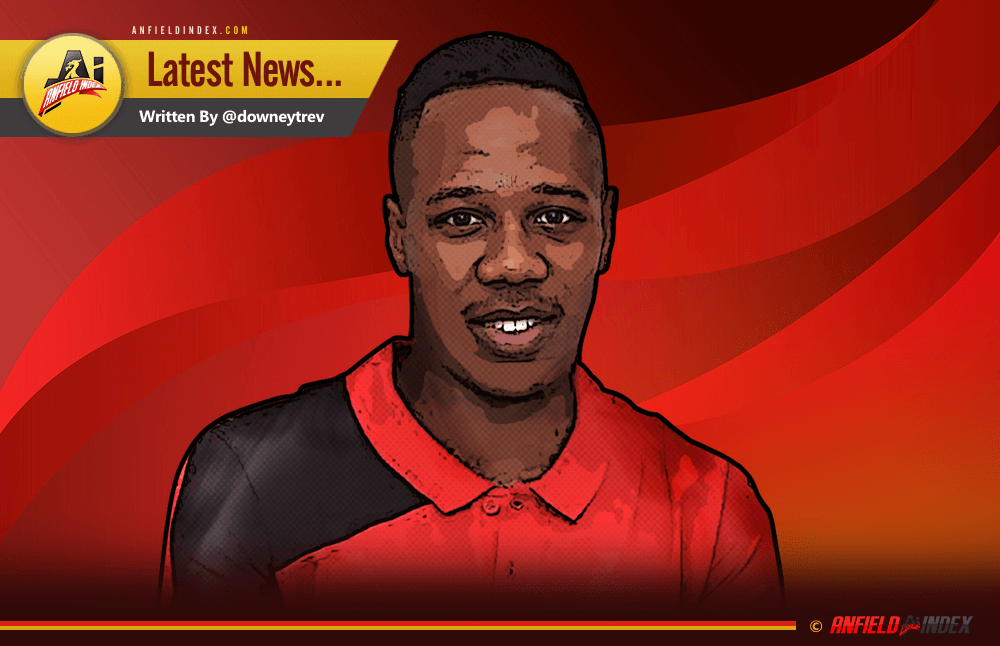 Can Clyne And The Reds Get Back On Track?
If you've ever struggled to break a pattern of behaviour, then you'll know how difficult the psychological aspect of that battle is. There's a whole pageant that seems to play out around the drawing of lines in the sand. Just one more chocolate bar and THEN the salad diet will commence, just a final bottle of beer and THEN productive sobriety will follow, just one more tweet and THEN some interaction with actual humans in the room.
Of course, the only ones capable of making such decisions and sticking to them are ourselves. One cannot simply will a loved one to be healthier in their life choices and yet it very much feels like the fans of Liverpool Football club have been desperately trying to psychically influence the mindset of Jürgen Klopp's side for over a month. Like some kind of footy version of The Men Who Stare At Goats, we've been attempting a mind-meld, insisting on their behalf that THIS IS THE DAY WE TURN THE CORNER.
Tragically, that has been as futile an exercise as one might have predicted, for it seems that the speed wobble that turned into a comically awful car wreck has its roots in the players (and perhaps the gaffer's) mental state. What else could account for the horrific results since the turn of the year? Patently inferior sides have beaten the Reds repeatedly, including an abysmal run of three losses in a row on the home turf that had been a Shankly-style "bastion of invincibility" for a year.

Each week, we have heard whichever Redmen are on press duty insisting that the tide must, and will, turn. Each week we hear about the passion of the Anfield faithful playing its part, about the players learning from their mistakes and about the manager explaining what has gone wrong. This is week seven. Here is Nathaniel Clyne with his version of the depressingly familiar tale:
"It wasn't good enough against Hull and there has to be a response," the defender told the Liverpool Echo. "The fans will be up for it and we need to give them a boost. We haven't won at home for a while and we have got to put that right. It won't be easy because Tottenham are a very good side. But we've got the ability to beat them. We've proved we can beat anyone in this league this season and we need to get back on track."
"I think what that record shows is that you have to be at 100 per cent in every single game," Clyne reflected. "If your levels drop in the Premier League you run the risk of getting turned over. Every game is tough. You have to stay focused and keep a winning mentality. Against the big teams we've been right up for it but you have to have that same attitude and approach every week. Hull have to be treated like they are Chelsea. It's been a difficult time but the spirit is still good and we're all working together as a team to get back to where we were."
Believe us, Nathaniel old chum, we all want "to get back to where we were" but what has been done at Melwood over the week to finally get back on the wagon against Tottenham Hotspur at the weekend? Tell us Clyney! Give us hope, man!"We've put what happened against Hull to bed," he averred. "We can't dwell on that any longer. Now it's
"We've put what happened against Hull to bed," he averred. "We can't dwell on that any longer. Now it's about what we've got coming up. We've worked on a lot of things this week – set-pieces, defending as a team and also our movements when we attack. It's been about what we need to do as a team to get the three points. We've got 14 games to go and there's a lot to play for. I still believe we've got the quality to finish in that top four."
Well, damn it, now I'm all optimistic and hopeful again but can we trust Liverpool to resume their journey along the righteous path? Can Klopp's boys kick the bad habits they've developed? Who knows? Anyway, Latest News will take its leave of you for another week. Thanks for reading, we're back on Monday.
Now, if you'll excuse me, I'm off to finish the last of that booze and chocolate. No point in wasting it, right? Fresh start tomorrow. Definitely. This time will be different.