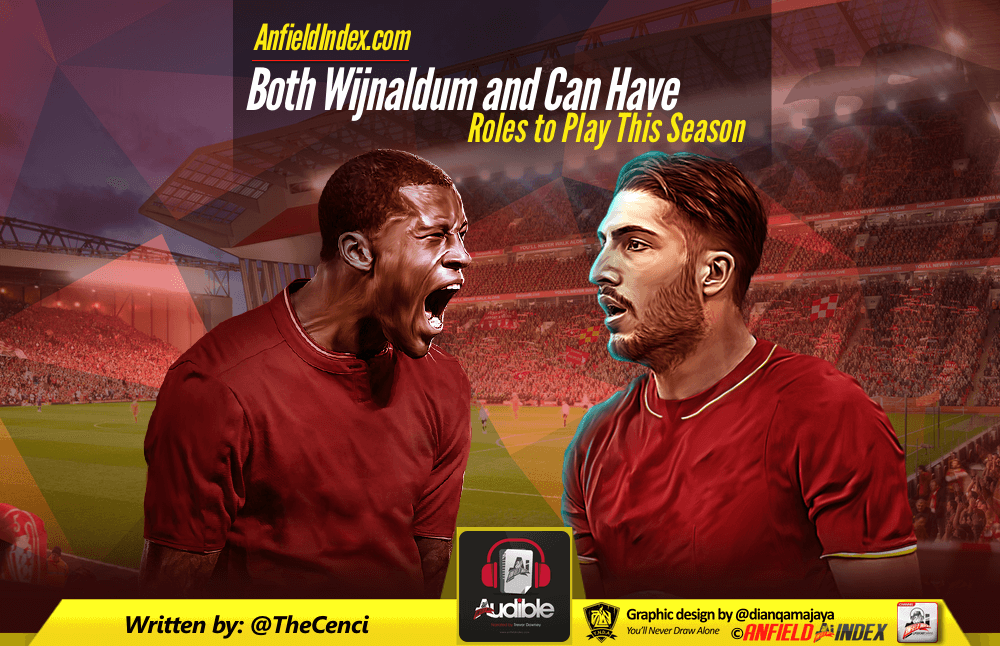 Both Wijnaldum and Can Have Roles to Play This Season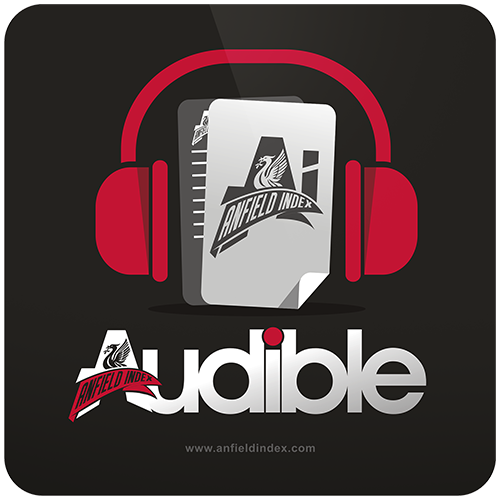 Listen to this article via @AIAudible !
Farewell then, Tottenham Hotspur.
They came, they saw, they met a frosty-faced Senegalese who wanted a word.
Despite a dislike of them which has survived decades and has no basis – though maybe it had something to do with Glenn Hoddle's louche hair and tight shorts – I do find them fascinating. In the 90s they took many a ropey midfielder off our hands just as they slowed down (Redknapp, Murphy, Leonhardsen) so I'm grateful for that, but they've always just annoyed me a bit.

Anyway, I thought their set-up on Saturday was interesting. I'm a Pochettino fan and it's plainly clear that Jurgen is too. The man likes to defend from the midfield screen rather than through his centre-backs, which is often the best way. It's telling that Toby Alderweireld has just one booking this season (Saturday) as a) his timing is excellent and b) a combination of Victor Wanyama and Mousa Dembele in front of him do much of his dirty work. We could learn a bit from that approach.
And yet, Saturday was mostly about Danny Rose – the man who wasn't there. With Ben Davies filling in, Spurs lacked the pace and gumption to deal with Liverpool's right flank with anything more than lip service.
I like Davies. He's got something about him in a league where too many full-backs are merely frustrated wing backs or midfielders who have been shoved back just to get on the pitch. Davies can defend well enough, but he can't stop hurricanes like Mane and Clyne who bullied him all day. Curiously, Pochettino did nothing but watch the bloody sacrifice unfold in front of him. That's not normally like him. Still, thanks for the points.
It's obvious who the Man (e) of the Match was, given Sadio's extraordinary first half performance, but it wasn't just for the goals and all-round play though which gave him the headlines in my heart. Oh no. It was his stern expression. I love that about him. Smiles are a luxury and not to be wasted. His work is never done. He's like a man who has painted the Golden Gate Bridge in a single day yet can't relax as he's offered to help a mate out with decorating his spare room too.
He makes Henderson look like the Laughing Policeman.
However, there should be a second category for Man of the Match. There's the obvious one, sure, but there should be another for the quiet man who knits it all together.
Step forward, Gini Wijnaldum.
Ah, Gini. Let me count the ways…
Let's be fair. There are times when he stinks the ground out. His performance at Wolves was little more than pathetic. Slow, ponderous and half-hearted when the going got tough, but when he's on it…
I've read a few articles from people saying that they just don't get the Gini love, that they can't see what he does or brings to the team. Saturday would have told them in volumes.
If he has a quirk, a motif which he does time and again, it's the way he lets the ball run across his body before passing it. Watch him. If he's under pressure he won't just tap the ball away at the first opportunity. He lets it come and waits. And waits. And waits. Then, when it looks like it will clear his air space completely, he helps it on elsewhere. The best midfielders find space that way. On Saturday he was always in control even though Wanyama and Dembele were ready to kick him in the air. Grace under pressure.
His through ball to Mane for the opener is worth a comment too. He should do more of that.
Yet, Jurgen has preferred to give his place to Emre over the last few weeks. A case of horses for courses?
Emre is a goose of a different feather with a whole host of other skills. He's the perfect man if you're expecting trouble in your own half for the majority of the game. His frame and stature means he can hang on to a ball and hold it long enough to give him an option. What he can't do is turn when the ball is behind him. Maybe this is why Brendan saw him as a deep-lying centre-back who dealt with things in front of him but seldom behind. In other words – half a centre-back to be used when desperate.
There was an incident in the West Ham demolition at Anfield last season where the ball was played at pace behind him. Watching him track it was painful. He turned his head, and then his shoulders, then torso and finally his lower half like you would turn a Rubik's Cube. By the time he'd persuaded his body to join his face he was way off the pace of the attack and we lost another goal. One of three.
Emre doesn't use space as Wijnaldum does. He's more instinctive, basing his play on brute force in the immediate moment rather than artistry ahead. Not that there isn't a place for that. He was excellent at Old Trafford when tasked with putting out fires all over the park and there have been times when he has been an unsung hero (Villareal). And that's his game, really. People talk about him using his energy in the final third of the pitch, but it's telling that he's seldom deployed there by his manager.
It's baffling then that Can starts at Hull where we didn't expect an onslaught. We needed a tempo to live by and the man who tends to set that was sat on the bench.
Now it remains to be seen whether Emre will play much more this season – maybe at the Etihad as, Arsenal aside, the battle with the sides in and around the top six are done.
It's just interesting that two men with completely differing talents can play the same position. Both are needed in this squad, but it's Wijnaldum who looks the more graceful and dynamic. You often see the same in centre-back partnerships. The blood and guts man next to the Beckenbauer.
If we really want to win the next 14 games as Klopp does, we'll certainly need both.
And stern Senegalese lads.