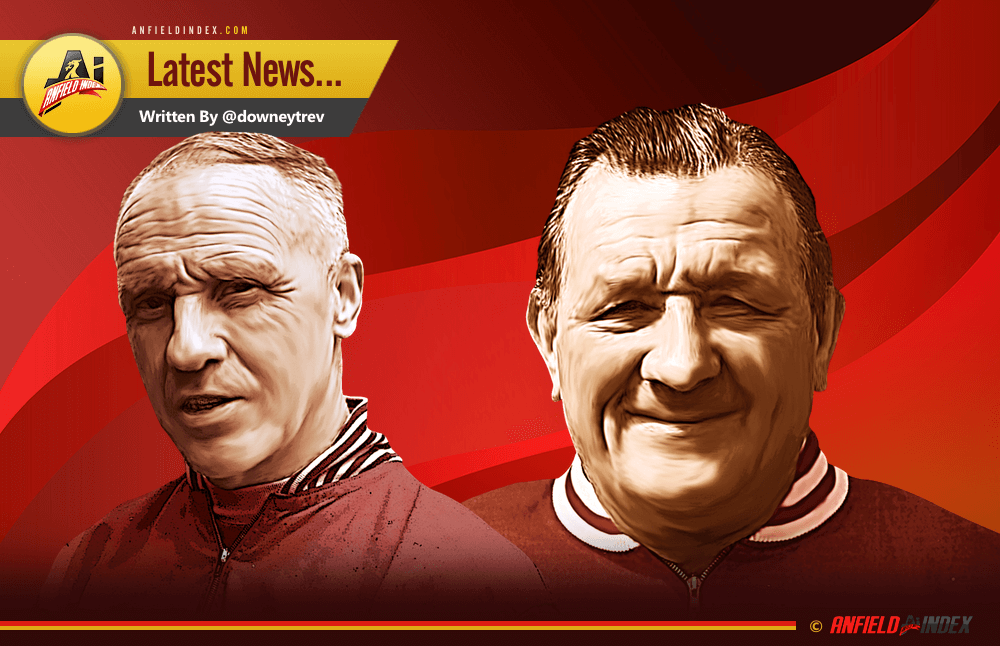 Henderson Saying The Right Things
There has always been a tradition around Anfield and environs of club leaders saying the right thing at the right time. You can trace it back to that most articulate and circumspect of gents, Bill Shankly. The Scot was famously loquacious but there was never a word out of place. Every phrase was measured before being delivered in that wistful but authoritative Glenbuck burr.
In a time before media saturation, the man who started the most glorious era in the club's history understood the power of words. Whether he was fashioning fanciful scenarios about aliens being the only ones capable of giving Liverpool a game or reminding the masses that his players had been schooled by him about their responsibilities and privilege as representatives of the city, Shankly was a master orator.
The specific blend of humility and quiet confidence that the great man established was a trait of the famous boot room and was continued by his lieutenant, Bob Paisley, a quieter man whose trophy haul, after succeeding Shankly, may never be equalled. Paisley's avuncular persona belied the fierce drive of a winner. He famously let slip that a trick of his was to speak in glowing terms of forthcoming opponents, to "give them toffee," as he put it, softening them up for the kill.

Joe Fagan and Kenny Dalglish continued the tradition of dignified humility in success but recent years have seen a little bit of fraying at the edges, primarily because the dignity required has been the more difficult sort, presented in the absence of success.
With Jürgen Klopp now captaining the Good Ship Liverpool and Jordan Henderson as his, well, captain (I didn't think that through), there is a whiff of the old days coming back to the way in which the message is delivered to the fans, the opposition and the media. Klopp is widely loved but he is nobody's fool and he has been delightfully dismissive of some of the petulant wittering from the likes of Jose Mourinho. The German's record of success and inherent charisma allows him to speak with an authority that resonates with our muscle memory of what a Liverpool leader sounds like.
Considering the arc of his Liverpool career, Jordan Henderson is another man who can command a degree of respect when he represents the club. The difficult years and slow acceptance of the fans have moulded him into the resilient character he is today and his perma-scowling on-field presence is a testament to the seriousness with which he takes his work. Henderson, with his energy, aggression, constant moaning at the referee and unquestionable ability, is a real throwback to Reds' midfielders past and, in the opinion of Latest News, the only choice for club captain.
On the back of the recent wretched run of form and results, Henderson struck the right note in his observations. Like Klopp, he has that knack of saying something without actually saying it, of reminding his teammates of their shortcomings whilst ostensibly praising them. It's a tough balance and a great sign that the number 14 just gets it.
"As players, we took responsibility as we felt as though we let ourselves down, the manager down and the fans down," he told The Echo. "You have to stick together. It was a tough time because we knew we hadn't won for so long and performance levels were not up to standard. But you have got to stay together and keep fighting and believing and we did that. Putting in that performance against Tottenham doesn't make up for it but it is a start and a step in the right direction. Now we have to build on that and keep going. It was definitely positive."
Klopp's men have come under heavy criticism, particularly from Liverpool fans, about their supposed inability to see-off lesser teams. They have been accused of not having a 'Plan B' and lacking ideas when faced with massed defences. Some have even levelled accusations of complacency at the Redmen. How does the captain plead?
"I wouldn't question the attitude of the players, it is very good," Henderson averred. "But there were one or two things we needed to work on which we did last week in training to help us going forward. The first half, especially at Hull, was disappointing. You have a lot of possession in those games and sometimes you get caught on the counter-attack and we maybe switch off a little bit.
"But against Spurs, we were very solid from start to finish. We need to make sure we're like that every week. I felt as though we've always had belief but performances over recent weeks haven't been up to the standard we've set ourselves and we've been punished. I thought everyone showed great character against Tottenham and now we have to make sure we are consistent with it. To win like we did was very pleasing and it will give everyone a big lift."
There's the tone we want to hear. Humility and defiance, honesty and irritation with imperfection. For those who feared Wednesday's five-day training camp in La Manga was likely to be a jolly-up for self-congratulating superstars in the wake of a big win, Henderson has typically serious-minded words.
"We'll be on the training field working hard," he insisted."We have to make the most of that time and hopefully, we will benefit from that and then we can kick on from the next game until the end of the season."
We're taking it one game at a time, then. Just like we did in the cliche-ridden good old days when we won the lot.