 Liverpool's Formidable Front-Six Is Back In Business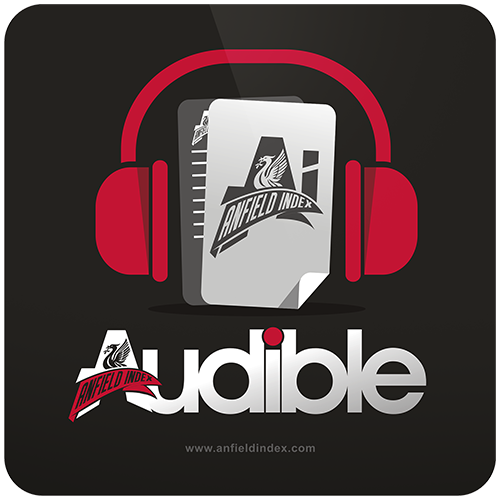 Listen to this article via @AIAudible !
The way in which Sadio Mane tore Tottenham to shreds in that first-half at Anfield truly was a sight to behold. Liverpool's returning hero was almost unplayable, scoring twice and coming very close to notching another couple before half-time.
It was an individual performance that perfectly highlighted what the Reds have been missing in Mane's absence, during the most horrendous January in recent memory. They didn't look the same attacking force without his pace, movement, end product, and his mere presence created space for his fellow attackers.
The same can be applied to the likes of Philippe Coutinho, Adam Lallana and Jordan Henderson during their respective spells out of the team this season, with a lack of guile, work-rate and goals all evident without them on the pitch.

Having great players who are capable of match-winning brilliance clearly plays a part in a team's success, but is it really their individual class that has crippled Jurgen Klopp's side in their post-Christmas meltdown?
I would suggest not.
Saturday's richly-deserved 2-0 triumph saw Liverpool field their strongest possible front-six – a sextuple of players who made the Reds the best team in the country earlier on in the campaign. All six were tremendous all evening, as arguably the Premier League's most in-form side were made to look like the spineless version of Spurs that existed in the 1990s and 2000s.
Henderson anchored the midfield in dominant and authoritative fashion, with the delightfully efficient Georginio Wijnaldum and back-to-his best Adam Lallana strutting their stuff ahead of him. Roberto Firmino led the line is his usual silky but hard-working way, with Coutinho weaving his magic to the left and Mane wreaking havoc on the opposite flank.
Forget about Emre Can, Daniel Sturridge and Divock Origi – this is Liverpool's undisputed first-choice midfield and attack now. Anyone who doesn't now think that must have an incredible amount of blind faith in one of those mentioned.
Saturday was the first time Klopp has been able to field all six since the 2-1 win at Swansea City way back on October 1st, which says all you need to know about how unfortunate Liverpool have been with injuries to key men this season.
Just imagine having the luxury that Chelsea have been afforded, with almost exactly the same players selected every week. I'm not bitter, I promise.
Admittedly, there were times when Can was simply preferred to Wijnaldum, against the likes of Crystal Palace and Watford, for example, but the Reds have always been more disjointed with the German playing. Just look at that performance at Hull prior to Spurs, when Can got the nod.
The German has his strengths, without question – he scored in both of those aforementioned wins over Palace and Watford – but as Wijnaldum has grown into life on Merseyside, it has become obvious that he is the superior footballer.
This mini winter break in La Manga that Klopp and his players are partaking in, is the perfect opportunity to recharge batteries and work on tactics and restoring confidence. Most importantly, it will allow that front-six to all return to England at their most fresh, as Liverpool look to seal a top-four berth. That is, of course, unless the injury curse strikes again.
When in full flow, that attacking unit has a delightful balance to it – a little like the Reds side that came so close to wining the title back in 2008/09.
Admittedly the shape of that midfield and attack was slightly different – 4-2-3-1 rather than 4-1-2-3 – but it looked equally formidable.
We famously sung about Javier Mascherano, Xabi Alonso and Steven Gerrard being the best midfield in the world, while the industry of Yossi Benayoun and Dirk Kurt worked perfectly either side of the majestic Fernando Torres.
It was a unit full of highly-intelligent players who were tactically-astute, which draws huge comparisons with the current crop. Not one player lacks a footballing brain.
It is hard to pick holes in them as a group, with each player bringing different attributes that complement one another beautifully.
Henderson is the kind of player who is more than willing to play an understated and underrated role at the base of the midfield, mopping up after others and getting attacks started. The way in which he has grown has been immense, and he now looks every bit the Liverpool captain.
Wijnaldum is similarly under-appreciated – his performances in big games are starting to change that, though – but his box-to-box style and physical prowess are a lovely antidote to Lallana's more creative, attack-minded game.
There there's the front-three: they are an interchanging triumvirate that scare the life out of any defence in the Premier League, and as we have seen multiple times this season, if they click they are unstoppable.
Individually, they are missed when injured or unavailable, but it is still the way their absence affects the balance of the team that hurts Liverpool the most.
Klopp's philosophy is based almost entirely around teamwork and not relying on individuals, and it was no coincidence to see Liverpool play so brilliantly against Spurs with all six fit and available alongside one another, tormenting their opponents with their magic.
It only takes one injury to make the Reds look a completely different outfit, which may be a little unacceptable, but everything feels good in the world when they march into battle together.
This Liverpool side will comfortably finish in the top-four if they all remain fit for the remainder of the campaign, mark my words.