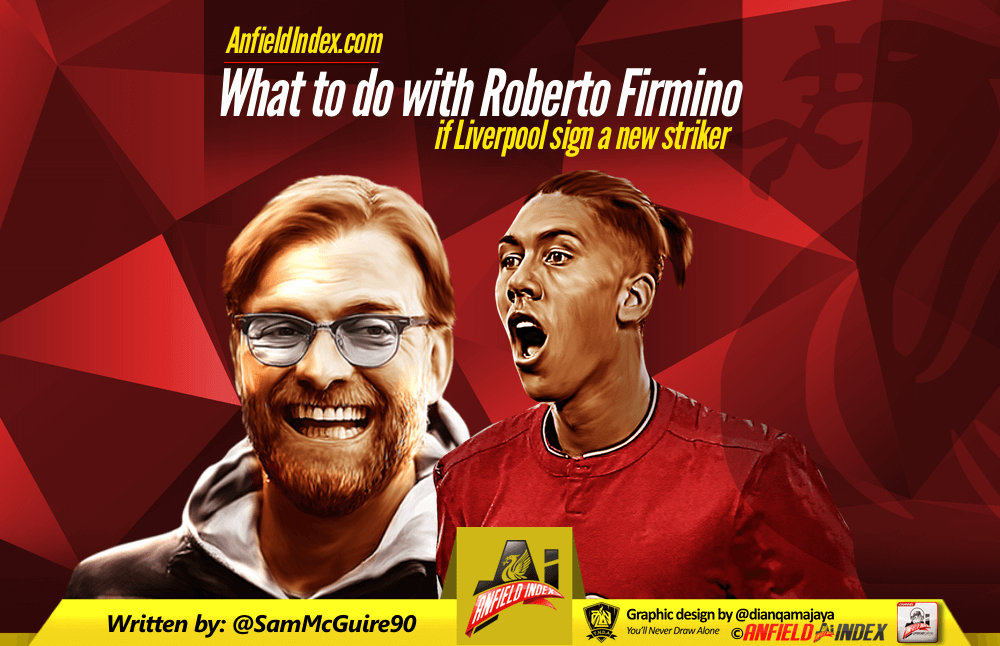 What to do with Roberto Firmino if Liverpool sign a new striker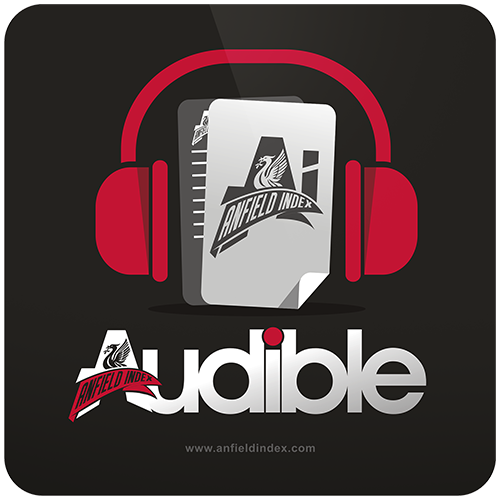 Listen to this article via @AIAudible !
There's been a lot of talk recently surrounding Roberto Firmino and whether the versatile Brazilian attacker is clinical enough in front of goal.
There are arguments to be made from both sides of the fence. The truth is he can be hit-and-miss but fortunately for us we aren't overly reliant on him scoring every single game. He doesn't need to hit 30 goals. If he manages it then it's a bonus but the Liverpool system doesn't hinge on him going on a 2013/14 Luis Suarez-esque run.
The former Hoffenheim player is part of a free-scoring trio alongside Sadio Mane and Philippe Coutinho. The three of them have scored a combined 24 goals so far this season and the Brazilian pair are both on target to get into double digits alongside Mane.

But even so, there's still talk that Liverpool need a new striker. Not just in the media, who continuously seem to tentatively link the Reds with moves for Alvaro Morata and cough*Pierre-Emerick Aubameyang*cough, but amongst fans too. Those who have given up on Daniel Sturridge as a Liverpool player now want a world class striker to replace the former Manchester City youth graduate.
If Liverpool do sign a £40million striker – granted the two aforementioned names would cost considerably more than that – what happens to Firmino? There appears to be a pattern emerging depending on what sort of week the number eleven has had.
If he's scored or had a worldie then Liverpool don't need a starter, they just need back-up. A plan b. Someone to come off the bench if they need a goal. You know who I'm talking about; an Ole Gunnar Solskjaer type or a Javier Hernandez sort of player.
If he's had a nightmare, missed a sitter or two and generally had trouble keeping hold of the ball then there's no doubt about it. The Reds need an £80million man leading the line. Someone who offers goals and graft on a consistent basis. Because of course these such striker are real and are definitely not mythical beasts found in forests riding unicorns and hunting a wolf in a red coat.
Let's say, hypothetically, that Jurgen Klopp manages to unearth a Robert Lewandowski/Roberto Firmino hybrid. He likes the look of Anfield and decides to join the club ahead of a whole host of other clubs; where does it leave Firmino? The versatile forward can play a variety of roles but how many does he excel in and do they have a detrimental impact on the team overall? They're the questions you should be asking because after all, it's about the team and not the individual.
The Number 10/Second Striker role. 
It's a position he's not unfamiliar with but he's yet to really impress in this role while he's been playing in red. It is worth noting, however, that he wasn't given a sustained period there and the team themselves weren't at their most fluid either.
It's a role he occupied for his former club Hoffenheim. He often played behind or alongside Anthony Modeste with Kevin Volland not too far away. Hoffenheim often came up against high lines and it meant Firmino and co often had a lot of space to exploit from deep. But it was his movement was key in him getting into goalscoring positions on a regular basis and he was a constant threat.
There's no reason he couldn't replicate that form for Klopp now if he was given a time in that role to adapt, especially if there was a striker ahead of him who complemented his style.
Left side of the attack. 
Could he end up playing the role he's filled in the absence of Coutinho from time to time? He's yet to find any rhythm of form there and he often looks out of sorts when he's there. He's limited with what he can do when playing such a role and he's nowhere near his best.
It's a bit like shackling him to a post and then being disappointed when he's not his usual energetic and free self. He can play that role and he can do the defensive responsibilities that goes hand in hand with that position but you're not really seeing the real Firmino. It's a waste and a club like Liverpool don't have to make do with things like that.
The Adam Lallana role.
Lallana currently plays a box-to-box midfield role. He helps defensively but more often than not finds himself in that number 10 role. However, unlike most traditional tens he doesn't stay in that area when out of possession. He tracks back and does the dirty work. Is there any real reason Firmino couldn't operate in that position and do something similar?
He's good at winning the ball back and he's got the energy and stamina to support the attack coming from a deep area. He's confident with the ball in enclosed spaces and he can break the defensive lines. On top of all of that he's also a goal threat. It could well be something we see if Klopp opts to bring in a striker this summer but doesn't want to stick Firmino on the bench.