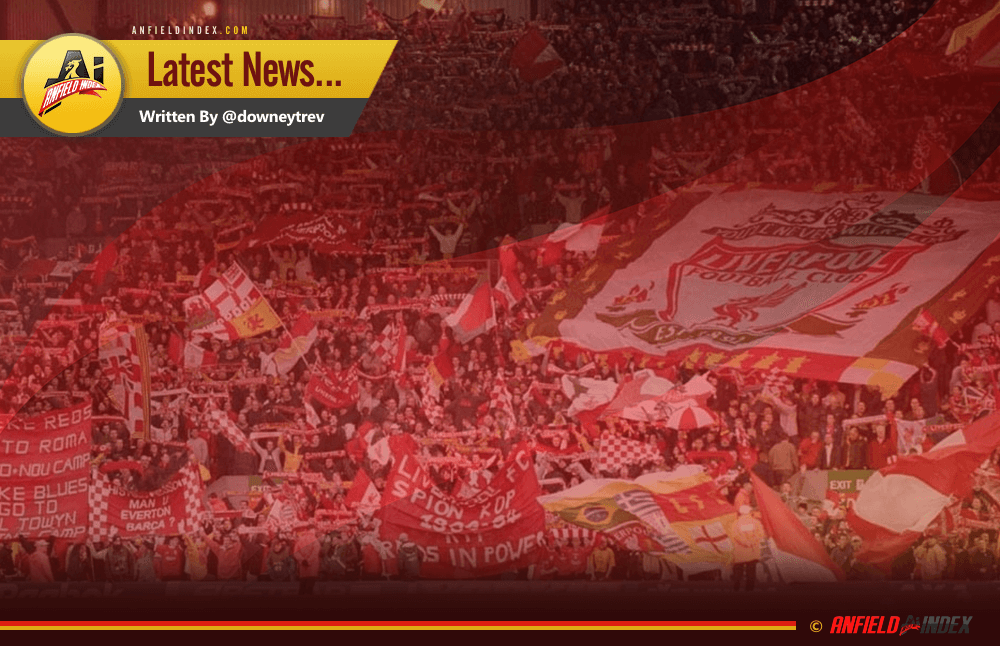 Leicester City Await For Liverpool: How Nervous Are You?
First, an acknowledgement – every game between now and season's end, the whole baker's dozen, will be dubbed HUGE. If Jürgen Klopp's Redmen go on a winning run, the potential for comparative success will drive the hysteria. If they are patchy, the need for players and coach to PROVE THEIR WORTH AND AVOID THE SUMMER AXE will create a furore around each fixture. Only in the unlikely event of utter capitulation in successive weeks will the enormity of each match dwindle. In such an event, Latest News is going to transition gloriously into a fashion blog and expound on the simple elegance of the pea coat.
So then, when we say that the away fixture against Leicester City on Monday night is, well, HUGE, you can see that there is some validation for the hyperbole. With Claudio Ranieri's Foxes imploding so spectacularly that Gary Lineker is preparing a BBC documentary on the creation of a midlands black hole, it would be tempting to assume that the Redmen who dismissed of Tottenham so authoritatively will simply roll over the beleaguered champions of the Barclay's Premier League.
Yes, it would indeed be 'tempting' but it would also be spectacularly daft, given Liverpool's atrocious record this season against teams in the lower echelon of the table. We don't need to pick at the festering scab here. You know the games we mean. The ones that made you want to eat your own fist out of sheer despair and frustrated rage. Those games. As a result of that unfortunate sequence of results, Reds-watchers are even more emotionally fraught than usual.
Klopp, as ever, has words that are calm and rational. Whenever the German speaks, it is like a soothing balm for those scabs we mentioned earlier. Things have gone wrong. Some of them may even have their roots in his decisions. Yet, as he assesses the fixtures to come and reflects on the ones recently endured, he has an odd way of inspiring – a knack for easing the angst. The win against Tottenham, he insists, must act as a catalyst.
"When you have this moment, you have to use it and keep it going," he averred. "Of course, Leicester, it's a difficult situation for them. They're fighting for the league 100 per cent now and maybe this is the moment they recognise there's really nothing else to do in this season other than to stay in the league and be really concentrated so we, if you want, could be the first team to face this 'new' Leicester. But it's possible [to win]. And then Arsenal is coming [to Anfield on March 4] and we all know how good they are, so it's difficult yes, but it's possible [to win] and that's what I always say – as long as it's possible let's try to do it, let's really try to do it. For this we need everybody in the best mood.
"January was nothing we needed, but we had it. It was kind of an experience, kind of a reminder. Everything is good until the moment when it's not that good anymore – [then] it's not only not good anymore, it's as bad as it ever was! I can understand that people feel like this, but it's not real, it's not true. The truth is that we always have a chance. I've said a few times, I'm not the best manager in the world but I'm really good at staying on track. Most of the time in my life I had to fight for other things that are not that valuable – staying in the league, try to survive somehow, as a player especially.
"Life was good but not because life was good, but because I gave life the chance to be good, even when the pressure was high. That's what we could do. So, let's use the experiences we made this year, let's learn from it and yes, let's be stronger after all these things. The future is still bright. This is a long-term project but that doesn't mean we are not ambitious in this season. We are very, very [ambitious] to have the biggest success we can get, but we'll only know at the end of the season what it is."
As ever, Klopp's take on the world has caused Latest News to drift into a state of zen peace. We're picturing this "bright" future, you see. This fellow know what he's doing. Liverpool Football Club, to contradict the recent terrace chant, is in the RIGHT hands. If there is ever going to be a return to the summit of the game, it will surely be on this man's watch.
You're still nervous about Leicester, aren't you? Same here, friends. Same here.