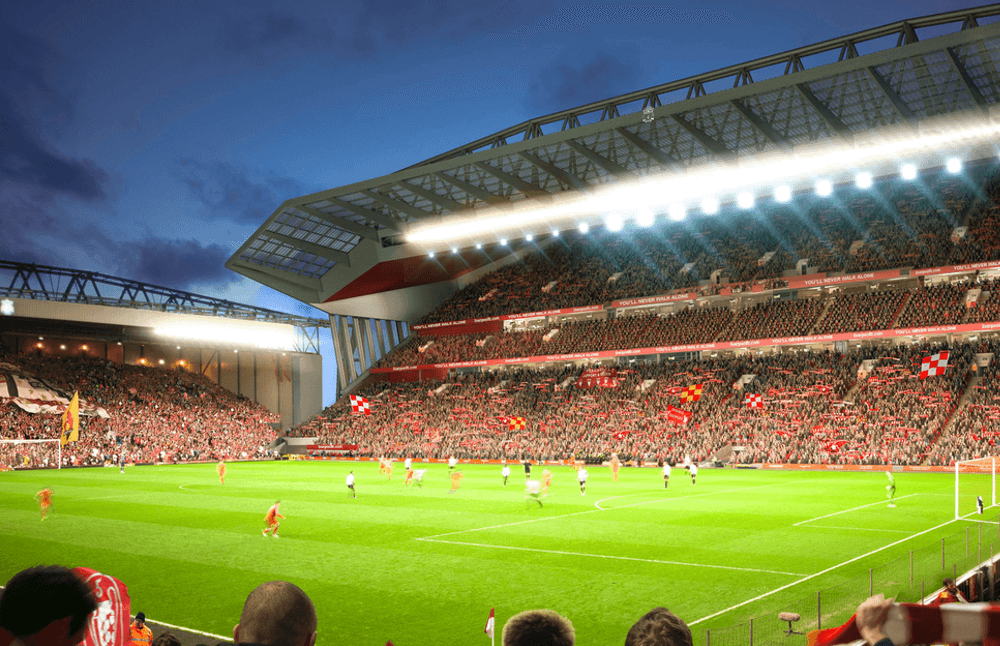 Let's Make Anfield a Fortress Again
There may not be any cup glory heading in the direction of Anfield this season, but there's still the chance of making it into the top four.  If Liverpool are to make it into the Champions League, form at Anfield must improve. It's time to make Anfield a fortress again.
That did actually look to be the case earlier in the season when the Reds were able to chalk up win after win. The first twelve league and cup ties produced nine wins and three draws with 30 goals scored and just eight conceded.
Leicester City, Manchester United and Manchester City all came away from Anfield without a win. It seemed as if Jurgen Klopp had sorted Liverpool's problems out at home. It wasn't quite a return to the glory days of the 1970s and 80s, but clubs were again heading to Anfield knowing they had a major challenge in front of them.
Then came January and everything changed. The last of those 12 unbeaten games was the 0-0 draw with Plymouth Argyle in the FA Cup. If Liverpool fans thought that was disappointing, worse was to come. An FA Cup exit at the hands of Wolves was bad enough but at least it was another weakened team sent out by Klopp. home league defeat by Swansea City, swiftly followed by a loss to Southampton in the EFL Cup semi-final was quickly threatening to ruin Liverpool's season.
Three successive home defeats took Liverpool out of two cup competitions, and with a loss at Hull City, they slipped out of the top four too. A quick look at the fixtures shows that home form could be the key to whether or not Liverpool grace the Champions League again next season. All is not lost though and the Premier League betting has Liverpool 4/6 to finish in the top four.
Starting from that Swansea City home game, ten of the last 17 Premier League fixtures at Anfield. A return to form has already begun with a draw at home to Chelsea and a 2-0 victory over Tottenham. The remaining fixtures at Anfield include games against just one side that are above them in the table and that's Arsenal in March. No wonder that Jurgen Klopp is convinced Liverpool can bounce back from their dip in form.
https://youtube.com/watch?v=iFavZD3OG1s%3Fecver%3D2
After that games include Burnley, Bournemouth, Crystal Palace, Southampton, and Middlesbrough. All of those could easily result in home wins for the Reds if they can just find the consistency that they had in the earlier part of the season. The convincing win over Tottenham had Jurgen Klopp convinced that early season form had returned.
With no European competition and an early exit from the FA Cup, Liverpool will have a much smoother run-in than other sides at the top of the table.  March for example has just three fixtures, while a hectic April could be easier than those facing rivals Tottenham, Manchester United and Manchester City if they remain in the cup competitions.
Liverpool have had that disastrous month in January. Hopefully, that's out the way now and with Sadio Mane back in action, Liverpool can do all they can to turn Anfield into a fortress again. That may well be enough to get them back into the Champions League where they belong.