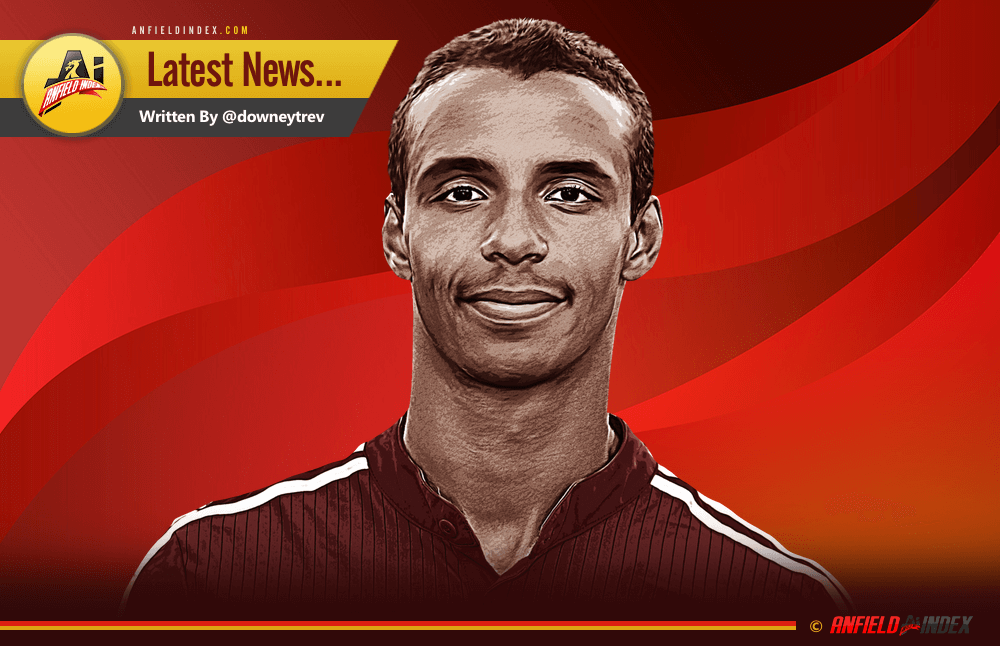 Matip Says Nothing Controversial!
Writing this column every day presents some interesting quandaries. Latest News, unlike the vast majority of other LFC pages, will never resort to clickbait titles. This has a massively detrimental effect on page views but it's a point of principle. FIVE PLAYERS KLOPP ALMOST SIGNED is the type of thing readers are free to make themselves clinically dumber by reading elsewhere.
However, during a spell like the current one, where the only 'news' of note is about future building projects and the cycle route to the La Manga training pitch, it can be a bit of a challenge for the scribbler of these paragraphs not to return to his previous guise as a feature writer and witter endlessly about things that are, at best, tangentially related to the Reds. When even the official website features more paper-talk about potential transfers than interviews with current Redmen, you know that scraping together something 'newsy' will be a challenge.
Should tomorrow's headlines prove similarly barren, you may consider this ample warning that Thursday's column will probably be a treatise on how the grim political climate of the 70s and 80s may be about to repeat itself and that such a pattern may actually be a good thing for the fate of Liverpool FC. Or something. For today's offering, we instead focus on the effortlessly majestic defender that is Joël Matip. The former Schalke 04 man has been one of the real highlights of this season, immediately establishing himself as a key man before missing crucial games through a grim cocktail of injury and bureaucracy.

Such has been the stylish centre-half's impact on the first team that Latest News would wager a year's nachos that not one person reading this would fail to select him in their best Liverpool XI. And we LOVE nachos. We love them very much. Now, Matip, with his gentle German burr, is what you might call the model professional. He presents well, he is polite and cordial and he performs at a high level on the pitch. Hell, the following quotes are from an interview with the Echo's James Pearce whilst Matip was involved in some community work.
Just don't expect anything, well, controversial or edgy. Like we said, the fella's a model pro. The recent trip was "great," he and his teammates must "fight for everything" still available – you know the drill. He told Pearce about the atmosphere on tour, his randomly assigned room-mate, next Monday's opposition and the group ethic fostered by Jürgen Klopp.
"It was intense but great," Matip told the ECHO. "We are on a good way. It was a good five days – spending time together with your team-mates and laughing a lot. We worked hard and then away from training we had some funny moments. We are all working together. We all want to win. We are all getting closer and closer, and that can only help us to achieve good things. I was with Trent Alexander-Arnold. It was fine. I'm not sure if he was okay with me but I'm pretty quiet so I don't think I will have disturbed him too much!
"Last year was a fantastic season for Leicester but this season they have found it more difficult," he went on. "They have been playing with more pressure maybe and everybody thought differently about them. They have found it hard but they have quality in their team. It will be a hard game. Leicester showed their quality when they won the league and most of those players are still there. We have to show everything we have in order to win. We hope that beating Tottenham was a positive sign. Now we need to continue like this and keep on a winning track. It's going to be tight. Every point counts. We have to fight for everything if we want to be there. Lose and it will be more difficult to get higher."
You see what we mean. Matip, already a firm favourite of ours here at Latest News, will not find himself embroiled in controversy any time soon and even if this doesn't help us or our our click-hungry brethren to fashion attractive headlines, it is exactly what Klopp needs from his players, because let's face it, if we can write a season's worth of boring columns about Champions League football next season, nobody will be complaining.