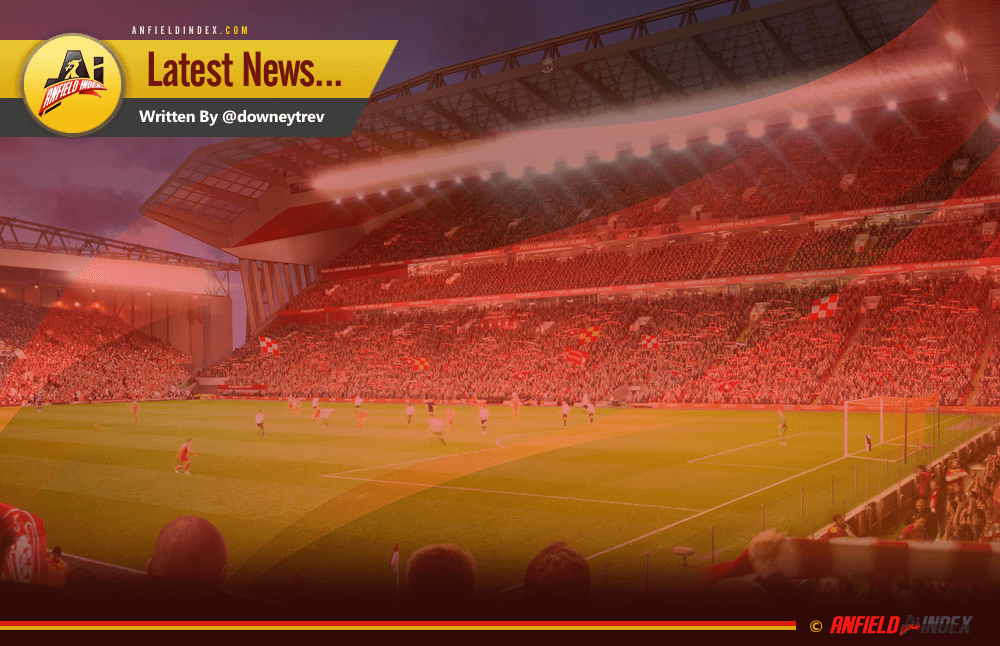 Maybe No News Is Good News For Liverpool
Unbelievable. Well, I warned you, gentle reader. Our beloved model pro, one-game-at-a-time, controversy-eschewing Reds do not make for good copy when we are on a two-week mid-season break. So far, this morning, and Latest News has waited ALL morning, there has not been so much as a whiff of anything newsworthy. We were dangerously close to this becoming one of those dreaded opinion columns, y'know, like that Downey fella used to write, when the midday news dump brought a couple of items that, if cobbled together, could pass as a reasonable facsimile of an LFC update. Sort of.
As Storm Doris flirts unnecessarily with the ridge tiles on your domicile, it emerges that Frank De Boer regrets the missed opportunity to manage at Liverpool. The 112-cap Dutch international legend had the chance to come in at Anfield following the dismissal of Red royalty, Kenny Dalglish. This was a heady and terrifying time in the club's recent past, with John W Henry spotted enjoying coffee with Roberto Martinez at one point. Brendan Rodgers eventually took the helm at Anfield but De Boer, who preferred to stay and win 4 titles at Ajax and recently had an ill-starred stint at Inter, has his eyes on the Premier League again.
"I would love to manage here, but the project has to be right," Edwin's twin told the Daily Mail. "I told Liverpool I was honoured but I was only one year in at Ajax, it was too soon. I needed to achieve more and I did."

Elsewhere, flat-cap fancying, faux philosophy spouting actor-for-hire, Eric Cantona, has inadvertently irked a slew of Manchester United supporters with his revelation that Liverpool legend Gary McAllister was, in fact, the best teammate he ever had. After speaking at his one-man show in Bournemouth, the crowd-assaulting football genius was asked, by punters who had payed up to £200, to name the finest player he'd ever taken the pitch with. Understandably, the Manc-loving audience members prompted him with shouts of 'Giggs,' 'Scholes' and 'Keane.' Cantona, smiling, named McAllister, with whom he had won the league title in 1992. Booing ensued. Latest News was always fond of Eric.
And finally, as they always say before the cute puppy human-interest story, Liverpool's own magical unicorn, Phillipe Coutinho, has been expressing his gratitude at the honour bestowed upon him by Sambafoot, who have presented him with the Samba Gold award, previously won by the likes of Neymar, Kaka and Thiago Silva. in a poll of journalists, footballers and fans, Coutinho grabbed just over 32% of the vote for his performances over 2016. The Redmen's number 10was very gratified by the award.
"It means a lot. I'm very happy to know that this past year I have been recognised by many people. It was an important year for me and I'm very happy to win this award," he gushed. "It was a good year. As a team, we played very well and we managed to get to two finals. Unfortunately, we did not win the finals, we lost. That was a very difficult time for us to deal with the defeat [to Sevilla] but this certainly made the group stronger. We started the season very well, at a high level. We all played very well, so, of course, 2016 was a good year. In the end I got injured, I missed a few games at the end of the year, but it was a positive year.
"The coach demands a lot from the group. We work hard as a group and of course Liverpool has great players. Everyone has been playing well this season and has done what the coach has asked for. And in relation to that, the coach lets us do what we want on the field. Of course, everyone has their responsibility, when they do not have the ball, they should mark, be in their position, defend. But he lets us do what we want. No one feels pressure determine who will make decisions and who will defend. Everyone works together, as a group."
There you have it, then. Liverpool news, of sorts. What do you want from us here? If you need us Latest News will be off quietly praying for a coke-fuelled Überboard face-off between Alberto Moreno and James Milner to write about tomorrow.