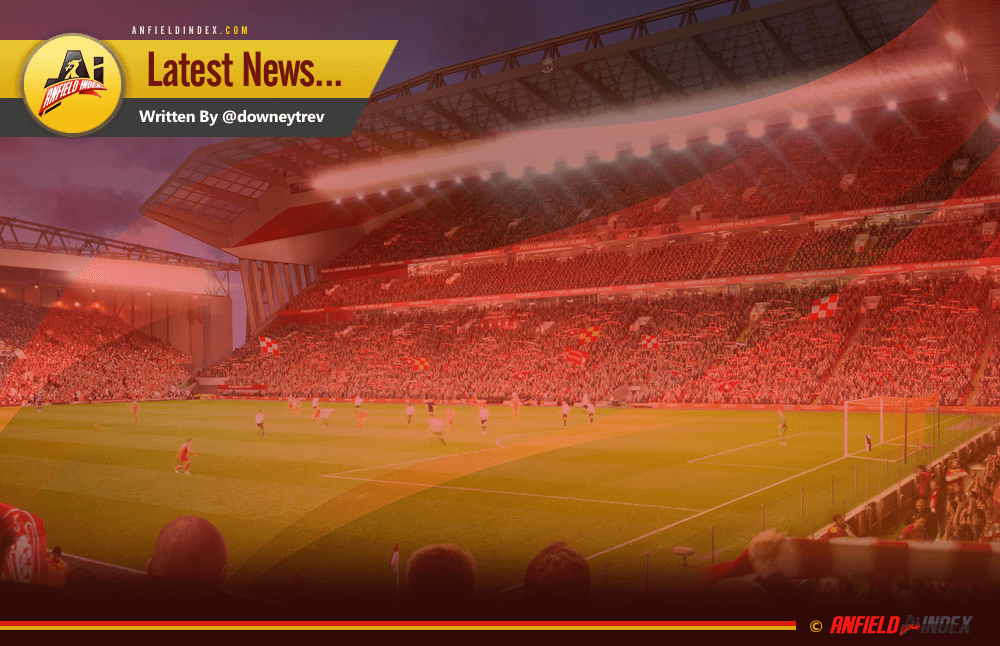 Liverpool Must Create A Shakespearean Tragedy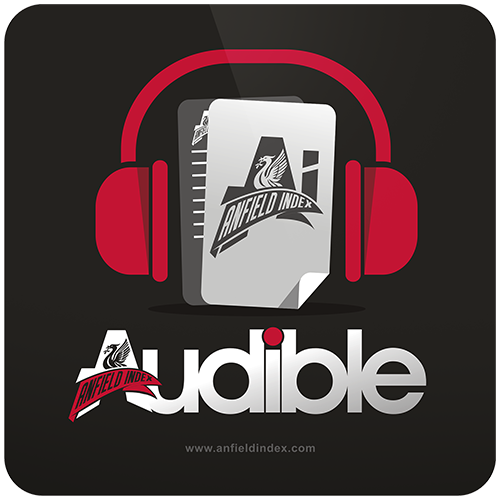 Listen to this article via @AIAudible !
You all know the predictable narrative for Monday night. Your world-weary mates and naysaying Twitter gurus have already told you what will happen. Leicester City, following their remarkably cynical decision to axe Claudio Ranieri, will benefit from the 'new boss bounce,' or at least some sort of 'caretaker convalescence,' as the delightfully monikered Craig Shakespeare takes temporary control of first team affairs.
Liverpool, needing desperately to build upon the foundations of the win against Tottenham, will come immediately unstuck against the resurgent magnificence of Jamie Vardy and chums. There'll be an irresistible wave of celebratory enthusiasm and relief-fuelled drive from Riyad Mahrez et al now that they're finally free of the yoke of oppression that was Ranieri. That's how it goes, this sepulchral narrative, yes? No. A thousand times NO.
The honest reaction of Latest News to the dismissal of Ranieri was instant and as follows: "Right, I hope we tw*t these idiots so hard, they wake up in League 2." This, I'll grant you, was not the usual nuanced assessment you have come to expect from these paragraphs, but the outrageousness of the sacking provoked a really visceral response in this beleaguered scribe. I have no particular affection for the ex-Chelsea gaffer, you understand, but the stench from this call is spectacularly rank.

Please don't bring smug observations about 'hard-nosed' business decisions and 'the greater good of the club' to this doorstep. We're all stocked up on condescension here, thanks. The 'sense' of this is utterly irrelevant. The Italian should surely have been allowed to walk around the club, quaffing fine wines and spouting avuncular nonsense, with a replica of the Premier League trophy dangling from a diamond necklace, until HE decided it was time for him to retire. This is Leicester City we're talking about, not Real Madrid. The enormity of what was achieved last season still hasn't sunk in with most of us.
I have nothing against the Foxes' playing staff. There are some wonderful footballers amongst their ranks but quite honestly, I hope Jürgen Klopp's Redmen annihilate them. Any result other than a drubbing will mean that Liverpool have failed on multiple fronts. This is a game which MUST be won. The points are, obviously, essential, the momentum is vital and the karmic necessity of defeating Leicester is surely unquestionable.
At the pre-match press conference, Klopp was in typically effusive form. Predictably, he was pressed for a reaction to the Ranieri dismissal and his response was infinitely more measured than the one managed by your scribbler. The German praised the personal qualities of his fellow manager but also strayed into slightly political territory, likening the oddness of the sacking to the reality-bending decisions to adopt Brexit and elect Donald Trump. As a result, Jürgen may want to consider hiring someone to ensure that a wall is not erected outside his home as he sleeps. There are a lot of "bad dudes" out there. Which is SAD!
"I heard about it last night of course," Klopp said of Ranieri's parting with Leicester. "Am I surprised that things like this can happen? No. Not only in football eh? For me there's a few strange decisons in 16/17. Brexit, Trump, Ranieri. Do I have to understand it all the time? Obviously not, it happens still. I have no idea why Leicester would do this. Everybody can see the situation in the league, everyone can see the situation in the Champions League. He's a really special person in this business, he's a really nice guy. I met him before when he visited me at Dortmund, we had a nice talk, a wonderful person I have to say. But I don't know enough, maybe you have to go to the press conference at Leicester and ask them why they did it?"
As for his own side's issues, the manager had news of Dejan Lovren and Daniel Sturridge. As ever, the narrative around Sturridge was vague. That simply seems to be the frustrating reality. The manager rarely seems certain of anything where the gifted striker is concerned. It's a constantly hazy scenario and one senses a frustration which may well be resolved at the end of the current season. Lovren, a man many would be glad to see very slowly reintroduced, was spoken of in far more concrete terms – he will have a decent chance of returning to the starting XI.
"Daniel tried to but unfortunately we had to send him home because of a virus infection," the gaffer offered. "He will probably come in today for the first time, [he needed] a few days. Dejan Lovren could not join us, but he trained today, he was running today – it was possible and he felt good. He could now do a few more steps in the right direction so that's good. If it [his injury] would have been completely simple it would not have taken this long time. Before the Chelsea game he was struggling a little bit, but then when he was warming up it was getting better so he could play – and played really well.
"After the game, the pain was too big for him, so we gave him a little rest with treatment and made some diagnosis. In the end we could not find the 100 per cent clue, so we sent him to a specialist who found a few things, not directly in the knee where he had the pain. The knee is fine, but the pain was there. They sorted these things around [it] and I spoke to him five minutes ago and he [told me] he felt really well when he was running outside and so now he should be able to train tomorrow. He will be very, very close – tight – for the Leicester game, but having him back in training is of course good for us."
Irrespective of the personnel available on Monday night at the King Power stadium, a convincing Liverpool win is essential. There is much to be salvaged from a season which had looked to be heading irretrievably towards disaster. The gleaming example of how not to orchestrate a Premier League campaign is Leicester City and Klopp's boys need to prove their superiority, to us and to themselves, by inflicting a tragedy of Shakespearean proportions on Craig and his Foxes. As for Claudio, don't grieve too much for he will console himself with his pay-off and as the Bard said, "if money go before, all ways do lie open."