VIDEO Nina Kauser Show: Liverpool's January - Bad Planning or Bad Luck?
The Nina Kauser show on YouTube is back! For my sixth Anfield Index TV show I decided to discuss whether Liverpool's terrible January, where they picked up three points from five games and were knocked out of two cup competitions, was down to bad planning or sheer bad luck! The discussion came about after Jurgen Klopp himself talked about the fixture congestion last week. I'll have my say in the Kauser Korner segment also! Here's what I asked: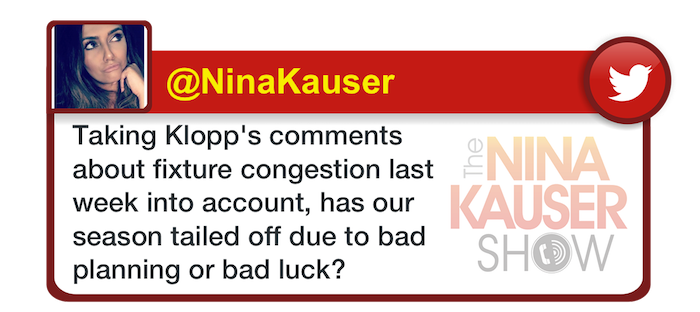 How did they react? What did they say? You'll need to watch the show to find out what exactly my followers thought and obviously my Kauser Korner segment! All this and more on the Nina Kauser Show. Please do subscribe to us on YouTube here: Anfield Index TV!