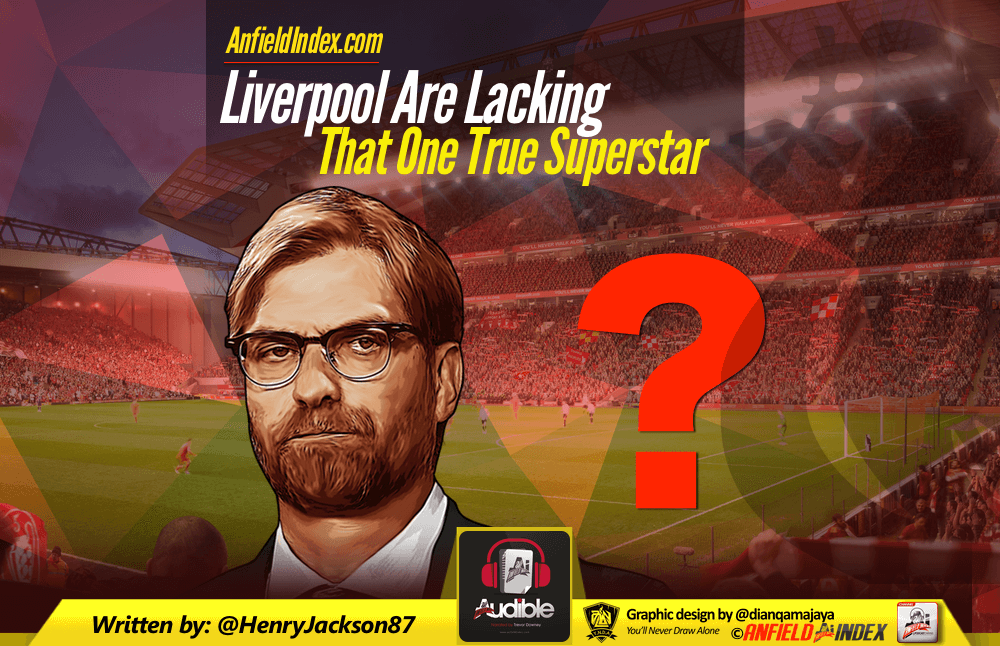 Liverpool Are Lacking That One True Superstar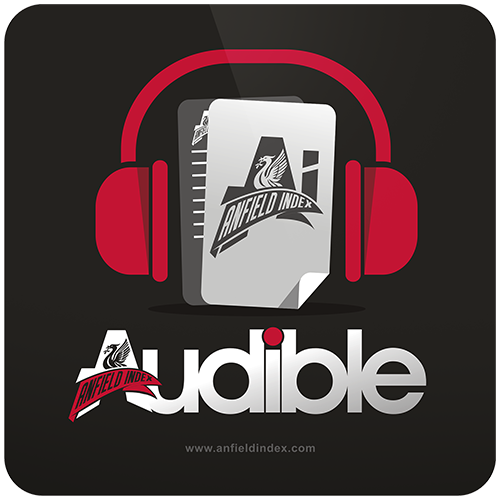 Listen to this article via @AIAudible !
As Zlatan Ibrahimovic inspired Manchester United to their League Cup triumph on Sunday afternoon, it was impossible not to feel a twinge of jealousy.
Liverpool's most bitter rivals had been outplayed for much of the game against a slick Southampton side, but Ibrahimovic was ultimately the difference between the two sides.
The legendary Swede has been an enormous success story at Old Trafford, unfortunately, with his all-conquering swagger both on and off the pitch helping transform a club in delightful decline over the last three years. By all accounts, his influence in the dressing room, whether that be as a monumentally-talented footballer, ultimate professional or born winner, have made a huge impression on the rest of the squad, and United would be nowhere without him.
Anyway, enough of gushing over a United player.
The reason Ibrahimovic has taken up the early part of this article is because Sunday made you realise Liverpool have nobody like him at the moment. There is no superstar at Anfield, perhaps for the first time in many years.
Delve through the annuls of history from around the time Liverpool won their first European Cup in 1977, and there has almost always been someone thought of as one of the greats of the game within the squad.
Kenny Dalglish, Graeme Souness, Ian Rush and John Barnes were world-renowned heroes during the club's greatest ever period, while Robbie Fowler's genius for three or four in the 1990s should never be forgotten.
Michael Owen and Fernando Torres may both have tarnished their reputations by leaving the club under a cloud, but both were genuinely world-class in their prime.
Steven Gerrard was a colossus over many years, with few midfielders in world football worthy of being spoken of in the same breath as him. Then there was Luis Suarez – quite possibly the most gifted player Liverpool have ever had.
Players of this ilk really are priceless. They are often at their most dangerous when the chips are down, and they thrive on being the man expected to get their team out of the mire. Where is this figure at Liverpool now?
In times of trouble this season, it is hard to think of any occasion when a Reds player has taken the bull by the horns and stood tall above his teammates. Where was that Gerrard-esque player waiting to lash home a thunderbolt away to Burnley? Where was that nasty, never-say-die attitude that Suarez possesses against Hull?
That's not to say Jurgen Klopp's current squad isn't filled with some superb players, of course, and under the German they remain very much on the up.
Philippe Coutinho certainly has the ability to become world-class, but still falls just short of that bracket. He does not yet produce match-winning brilliance on a regular basis in the way people like Ibrahimovic, Alexis Sanchez or Sergio Aguero do.
Sadio Mane is also threatening to reach that elite group of forwards, but it remains too early to say that he has hit those heights, despite one of the most eye-catching debut seasons at Anfield in a long time.
Roberto Firmino is also a special player in his own right, but while his individual magic brings so many positives to this Reds side, he is not a striker who will fire his side to glory with 30 or 40 goals in a season.
There is undeniable quality away from that front-three, too – Adam Lallana's ever-improving game is worth of a mention, for example – but even the most ardent of Liverpool supporters would have to admit they don't possess a genuine world-beater in their ranks.
This isn't Klopp's style, as we have been told time and time again, but it is hard not to see that a sprinkling of absolute star quality would take the Reds to the next level. It's not as though Klopp is incapable of managing a world-class player, as he showed when in charge of the likes of Robert Lewandowski and Marco Reus at Borussia Dortmund. He just won't tolerate anyone with a giant ego and a lack of team ethic.
The true greats are team players, though. Suarez, Gerrard, Ibrahimovic, Aguero, Sanchez. The list goes on. They are born winners who may appear arrogant on occasions, but a sheer will to achieve success impacts on everyone around them.
So much is being made of the importance of the summer transfer window, and should Liverpool finish in the top-four, they must go all out for a signing of enormous intent.
We all know that there are wealthier clubs who have more pulling power than the Reds, but a move to Anfield with Klopp at the helm can still easily convince some stellar names to join.
You look at this current team and see so many encouraging things about it, but the lack of a true footballing giant is something that cannot be denied.
Imagine Suarez in this side, with all due respect to Firmino, or Gerrard in Georginio Wijnaldum's midfield role. It would become a title-winning team. On the flip side, imagine United without Ibrahimovic, or Arsenal without Sanchez. Their respective seasons would have been a shambles.
As Ibrahimovic headed home that late winner at Wembley on Sunday, and United drew level with Liverpool in their overall trophy haul, the influence that one special footballer can have became more apparent than ever.
The Reds need that badly, if they are to return to the top of English football in the coming years.