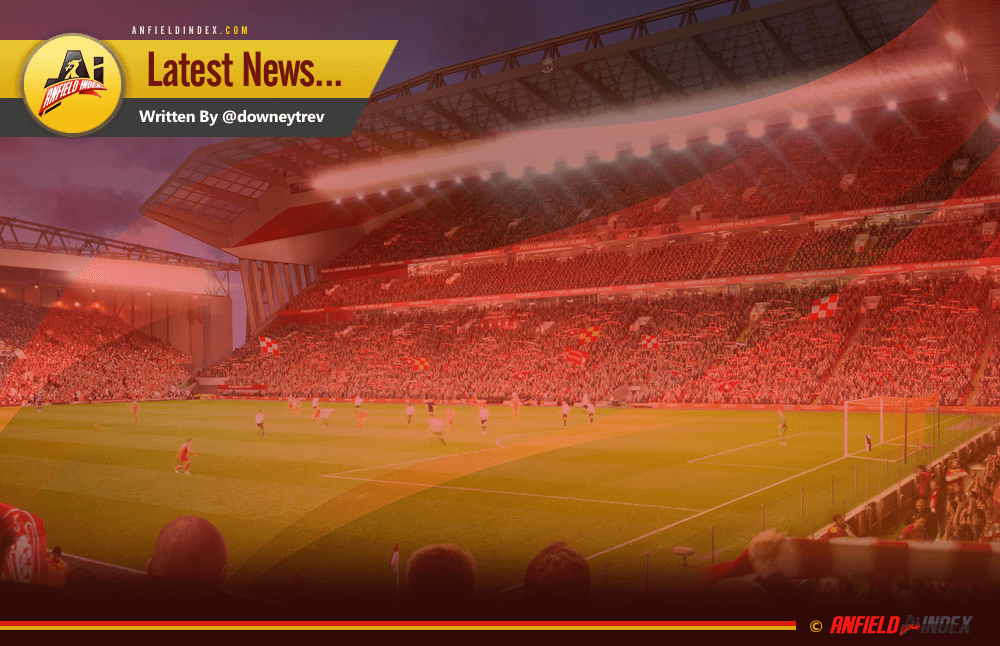 Sad Firmino Misses Europe
Sometimes this thing just writes itself. After an evening spent sipping wine and solo-chomping through what some buffoon decided to call a 'sharing bag' of salt n' vinegar crisps, Latest News was sufficiently emboldened to return to the often unsettling world of Twitter in the hope of finding suitable topics to discuss here this morning. As ever, that melting pot of horror and delight rose to the challenge, with quotes galore and terrible opinions aplenty.
You see, until late yesterday evening, the day had been spent firmly eschewing the reality that other teams exist and play football against each other. It's always hard for this scribbler to understand the masochistic pursuit of watching Liverpool's rivals win things. Where is the upside in that practice? How long will it take people to realise that yes, that Harry Kane chap is a decent striker and yes, Zlatan Ibrahimovic is one of the game's great flat-track bullies? How do these things keep surprising and crushing people on a weekly basis?
One man who has mastered the art of surprising and disappointing fans of the Redmen on a weekly basis is Simon Mignolet. Rarely, has a Liverpool footballer provoked such despair amongst fans and survived for so long to keep doing so. The reality is that the Belgian is not half as bad as some would have it but his regular howlers have left even the most supportive of, well, supporters, struggling to stand by their man.

The wildly sketchy form of Loris Karius certainly helped cast Mignolet in a better light, of late, but just as fans were warming to him once more, the goalkeeper dropped a clanger or two. The man himself, to give him his due, is an admirable character who does not go in for the whinging some superstars are wont to indulge in when dropped. The noises from the Mignolet camp are almost always positive and his self-belief and honesty are notable. It is easy to forget that there are many fine elements to his game but when even Steven Gerrard is having a pop at you on television, it must be hard to maintain self-belief.
"Of course, it has been a test of character," says the custodian, in a display of delightful understatement. "The Premier League is watched around the world and the eye is on you. That's the business we are in. You need tough shoulders and a good chin to keep your head up. In the end, you have to look into the mirror and work hard to keep improving. That's what your job is. I did it when I was dropped but don't think it only happens at the moment when things go bad. You look to yourself on a daily basis to say: 'You're doing everything you can.' I'm turning 29 on March 6 so I've been a professional football player for a while now. You know you have to keep doing that continuously."
It's hard to decide which is the most amusing image to arise from those observations by Mignolet. Personally, Latest News was tickled by the idea of Simon consoling himself daily with the mantra 'You're doing everything you can.' There's something wonderfully tragi-comic, almost Partridgean about it. It's also hard not to love the idea of the necessity of having a "good chin" if you are Simon Mignolet because, to be fair, the man has ample chin. We're not in Harry Kane territory but it's all there.
In other news, Roberto Firmino is "very sad." The reason for the Brazilian's chagrin is not the ongoing separation anxiety he feels without his top-knot adorning his noggin, but rather the fact that Liverpool are not involved in European competition this season. With the last remaining goal for the club being the attainment of Champions League football for the campaign to come, Liverpool's relentless front-runner has no fears about the stamina required to run a successful season on multiple fronts. In fact, he craves the opportunity.
"I would play two or three times a week if we could," he told the club's official website. "It's best for the team to be playing that way. I'm very sad there's no European competition this season and I'm really looking forward to hopefully getting back in next season. We have to work a lot harder and we have an obligation to try and achieve the top four for that reason – that we do have more rest. And that's what we're going to continue to try to do. It's very important for the team and the players. We intend to fight to the end so that we can achieve that top-four position. The objective is to end in the top four. We are going to keep on fighting until the last game to achieve that goal."
Liverpool fans, of course, are very much relying on the fact that the team will finish in the top four, despite the strong competition. No doubt Firmino will try to use his sadness to motivate himself to recapture the scoring form he showed early in the campaign and, similarly, Mignolet will hope to keep his "tough shoulders" firmly between the ball and his goal over what remains of the season. One fancies that these two will have to be very close to their best if Liverpool are to have any chance of hearing that marvellously pompous Champions League theme parping out of the Anfield tannoy because Kane will keep scoring goals, Ibrahimovic will continue to win games for his team and LFC Twitter will remain perplexed and enraged by both. Mignolet, Firmino and chums will just have to be better.