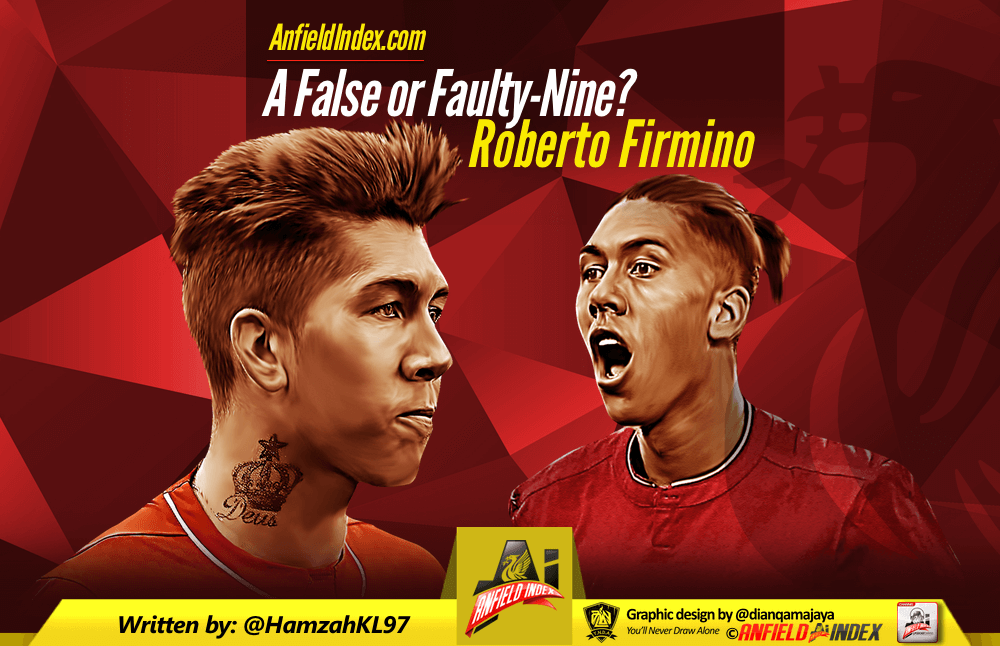 Roberto Firmino: A False or Faulty-Nine?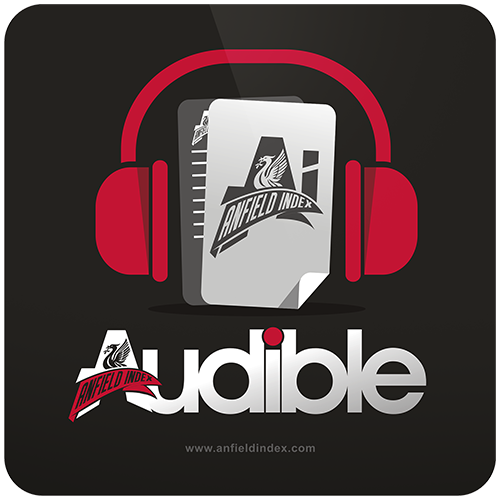 Listen to this article via @AIAudible !
As the dust settles on yet another Liverpool FC setback in their pursuit of a Champions League spot come the end of the season, attention is justifiably set on Liverpool's defence. The Reds are on course to concede over 50 goals in a league season again, and conceded 3 goals to Leicester, a team who had not scored a league goal in 2017. However, during the first half of the season, Liverpool managed to get away with their fragile defence, due to the impressive work of the Mané-Firmino-Coutinho triumvirate, yet since Liverpool's late-December 4-1 victory over Stoke, the team has scored 12 goals in 13 matches. Not many pundits have really drawn attention to this issue though, however, AI's Simon Brundish (@StatsSwearwords) did do so, and it's from his work that I shall make my case.
Roberto Firmino has scored 3 goals in his past 18 matches, and recorded zero assists; in comparison, Daniel Sturridge, so often the recipient of blame and abuse from LFC supporters, has scored 10 goals and notched 4 assists in his past 18 games. It's obvious this sort of return from Firmino is not what Liverpool need to make the top-four, but quite rightly, people can look at the intangible off-the-ball contribution that he makes. Now, the question that may be asked is whether it is worth having that extra pressing, at the expense of a striker? The answer is: it depends.
Against sides outside of the top-six, Firmino has struggled to really assert himself on a game, and he, alongside Coutinho and Mané, are ill-afforded the space that they get on the break against the top-six sides. Firmino is a very good false-nine, and his goal output, despite dropping off recently is still impressive; however, it is not sustainable for Liverpool to keep playing Firmino as a striker against sides outside of the top-six, instead Liverpool should utilise a striker: Daniel Sturridge or Divock Origi, both of whom have proven and impressive scoring records; exactly the ones that Liverpool need to put away those sides stuck in the relegation mire that always seem to win points against Liverpool.

Firmino's intensive pressing cannot really be put to good use when playing against teams outside the top-six, who have a minority of the share of possession within a game. In these games his best asset, the one that has allegedly put him above Daniel Sturridge in the pecking order, is effectively defunct as he cannot harass defenders on the ball incessantly, as they rarely ever actually have any time on the ball, and nor are they looking to play out from the back.
Liverpool, when playing with high possession against sides outside of the top-six, with Mané, Firmino and Coutinho upfront lack central penetration, that is, direct, aggressive movement in and around the penalty area – something that Sturridge does phenomenally.
A traditional striker can also offer something that Firmino cannot: physical presence. When Liverpool have high possession, as they usually do against sides outside of the top-six, both the rate and quantity of crosses that go into the box increases drastically, but Firmino, unlike Origi for instance, is unable to cope with imposing, robust centre-backs. Admittedly, Firmino showed in Liverpool's 2-3 loss to Swansea that he can use his physical presence, but it is clear over the course of the season and the lack of success that he's had against teams that sit back, that Firmino's best and most effective position against them, in terms of a goals and assists output, is not as a false-nine.
What is clear though is that Firmino excels as the spearhead of a press, against sides whose defenders have time on the ball, play open and attacking football. And in these instances, Firmino actually increases the level and the performance of the team through winning the ball, creating chances, reducing the capacity of the opposition to attack, and of course, scoring goals. We need only look at how he played against Arsenal in the first game of the season, or against Spurs, Chelsea and City. His contribution as a false-nine against sides outside of the top-six though is far less, and is actually at the expense of the team's greater performance, as through a striker the team has a focal point, and players that run between defensive lines that are so hard to break down without intelligent, aggressive running.
Where then can Firmino play in games against sides outside of the top-six? Well this in itself is a rather perplexing issue; we know that Firmino can play out wide, but he is certainly far less effective in that position. Klopp could simply put him on the bench, and his form currently has perhaps warranted that, but in the long-term this is not a viable solution.
One solution is perhaps for Firmino to take up Lallana's role in the current 4-3-3 system, assuming the position of a dynamic attacking midfielder, allowing him to run into the box late for finishing chances, and also to utilise his pressing skills centrally. That being said, this could be at the expense of some of his attacking abilities, depending on how he performs, and adapts to a position that differs distinctly to the one he currently fulfils.
Another solution would be to switch to a 4-2-3-1 formation, with him playing as the CAM, but that may affect the dynamic balance of the team with Wijnaldum or Can expected to sit alongside Henderson, as the holding two – there is no guarantee this would work, but there is also no guarantee as to why it would not too.
A 4-3-2-1 'Christmas tree' formation could also be adopted, but here, Philippe Coutinho would be expected to assume a role not too dissimilar to that of Iniesta at Barcelona, an intensely important but also demanding role, which may limit his own direct contribution in terms of goals. What this would also do would be to straddle Firmino with the responsibility for providing some width, meaning he would have to move wide – again – a waste of his talent and skills.
Perhaps my favourite approach would be for a switch to a two-striker formation, be it a 4-4-2 diamond, a 3-5-2, or a daring 4-1-3-2, in which the team would benefit from the very best of his pressing and finishing skills, and his movement would also allow his strike partner to find more space too.
It seems an extremely interesting subject matter to study, and whilst Firmino is by no means at all a 'Fraudulent-Nine', despite his recent goals to game ratio, what is abundantly clear is that he needs to get through his rough patch of form as quickly as possible for Liverpool's sake, but also that Klopp really does have a big decision to make when it comes to the last 11 or so games of the season, whether to stick with Firmino, or give Daniel Sturridge and Divock Origi the chances that they have definitely deserved, and to find a new role for Roberto Firmino within the team, without compromising him, or Liverpool's Champions League ambitions.