 Which Liverpool players are playing for their futures?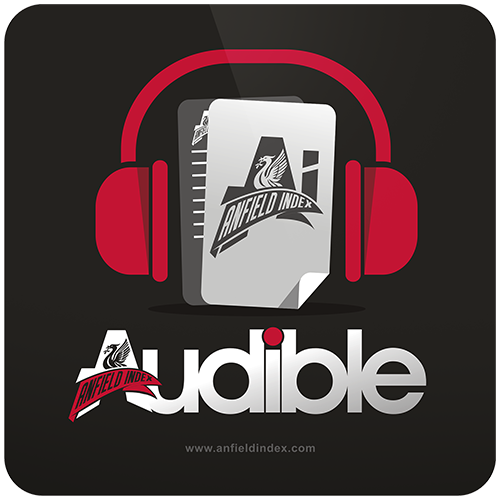 Listen to this article via @AIAudible !
Following last Monday evening's defeat against Leicester City at the King Power stadium, Jurgen Klopp stated everyone was playing for their futures from now on.
Liverpool's fall from grace in 2017 has been devastating having picked up just three victories since the turn of the new year.
Poor performance after poor performance has put the starting XI under huge criticism and some of the players' positions in the squad have now come under pressure with the summer transfer window looming.

But which players are now playing for their futures?
Alberto Moreno
The Spaniard has been fighting for his future since the summer after he was sidelined in favour of James Milner at the start of the campaign. Just a handful of appearances have come his way – with the majority being in cup competition – and it's clear Liverpool are in need of a new left-back. Milner was a short-term solution but he certainly is not an adequate long-term replacement and should Liverpool be able to persuade their targets to move to Merseyside, it will be Moreno who is likely to leave ahead of the vice-captain.
However, with just a few months of the Premier League season left, Klopp may be forced to change things up as Liverpool's poor form continues. Milner's lack of pace has been a concern in recent games and with Arsenal up next, will Klopp opt to bring Moreno back in the frame to match Theo Walcott's speed? Alternatively, Moreno has the ability to play as a winger, given his willingness to attack even in a full-back role. At the age of 24, he still has time to improve and should he be given an opportunity in one of these alternative roles, he simply must take it. At the moment, he has been poor and his future is almost certainly under threat in the summer.
Simon Mignolet
Liverpool's current number one has already tasted rejection this season. He was dropped by Klopp when Loris Karius joined in the summer but regained his spot due to a string of poor performances from the newcomer. Mignolet's chance was down to incompetence on Karius' part not down to any merit of his own. He did relatively okay on his immediate return but his standards have fallen yet again and he has proven his is simply not good enough to remain Liverpool's long-term number one. With Karius only joining in the summer at a young age, it will be Mignolet who will be replaced should Klopp find another keeper.
If the Belgian hopes to extend his time at Anfield, he will need to produce man-of-the-match performances from now until the end of the season…
Daniel Sturridge
Perhaps the most controversial player in the current Liverpool squad is Sturridge. The striker has been a sensation for Liverpool since joining from Chelsea but his Merseyside career has been tarnished by consistent injury. When in top form, he is one of the best strikers in the league but Liverpool have not seen that from his for over two years now.
Klopp doesn't favour him to play in his preferred system and Roberto Firmino has clearly taken on the number one role up front. Sturridge's career at Anfield is now destined to be a bit-part one while Liverpool adopt the current playing style so he may opt for a move away in the summer. Likewise, unless he shows signs of being able to adapt to whatever system, Klopp may look to off-load him.
Emre Can
The German midfielder was tipped to become a star following his performances last season under Klopp. He featured in the European Championship final for Germany and returned to Merseyside in the summer with high hopes of taking on a starring role.
However, he has looked sluggish, slow of ideas and incompetent for most of the season so far. There's no denying his potential ability but he still has some way to go before he can be relied upon in midfield regularly. At the moment he is an understudy for Jordan Henderson and Georginio Wijnaldum but he has not been impressive and his demands on a new contract are not yet being justified.
Liverpool could risk losing a potential star should they not comply with his wishes but on current form, Can's demands are too high and the Reds may tell him he is free to do as he wishes in the summer.
One thing's for sure, Liverpool need to find a defensive midfield option and it could be Can, Kevin Stewart or Lucas who leave as a result.
Dejan Lovren
Liverpool's defensive issues have been clear for everybody to see for some time now. Lovren was brought in under Brendan Rodgers to try and address that problem but in some ways, he has been responsible for making it even worse. The former Southampton star is simply not good enough to play regularly for Liverpool. If Klopp wants to secure a top four finish and go on to challenge for the title, he will need to bring in stronger centre-back options than the ones already available. Joel Matip is the strongest defender by some way, while arguably Liverpool's next best centre-back is out on loan. Should Mamadou Sakho be given another chance, it will almost definitely be Lovren who makes way and it's only a matter of time before a replacement is found for the long-term.