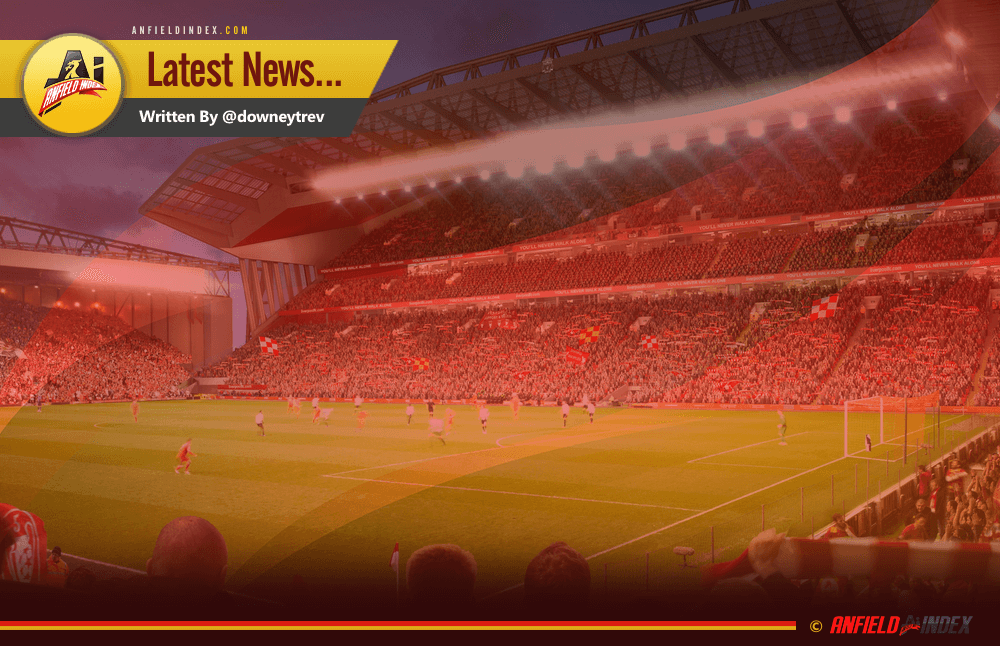 Table-Gazing: Where Will Liverpool Finish?
Sometimes, the worst thing you can do is look at the league table. The very worst. In fact, because I care about you, lovely reader, don't look at the league table. This morning, unnaturally early, Latest News gave what was supposed to be a brief, fact-checking glance at the Barclay's Premier standing of the Redmen. There was a column to be written and it's only polite to be passably informed before wittering away at you.
Fifteen angst-ridden minutes later, a full-blown existential crisis had taken hold. No writing was getting done but then what was the point of anything, really? Why does this type of thing always happen to us? Moving towards minute twenty, the disillusionment was replaced by a stultifying ennui. What was the point, anyway? It's always the same, isn't it?
Thankfully, your scribbler's pathological distaste for missing deadlines shook him from this morbid torpor and more productive ideas returned. You see, the trigger for the dark introspection had been the stark contrast between what might have been and what actually is.

The fact is that whilst Liverpool are in fourth place, the minimum acceptable finishing position for many of us, Arsenal, serial Champions League place attainers, are only two points behind with a game in hand. Manchester United are three points adrift but also have a match less played.
After checking the rear-view mirror, a squint forward, fourteen points forward, sees Chelsea laughably distant und uncatchable in pole position. Tottenham, who were supposed to have 'done a Tottenham' at this stage, are four points ahead in second and Manchester City, who have been pilloried for their flakiness, are three points in front of the Redmen with a game in hand.
The points dropped to Burnley, Swansea, Hull, Bournemouth and Leicester then loomed on the horizon of my consciousness, taunting me from a distance. Each and every one of those 15 table-altering beauties, laughing, sneering at my impotence in the face of my beloved team's ineptitude. Like so many of you, schooled in disappointment, it took some effort to recapture the optimism that suffused the club after Saturday's victory.
Thankfully, as mentioned in yesterday's column, the likes of Jürgen Klopp and his senior pros like James Milner, were quick to acknowledge the side's damaging inconsistency. They are, however, not about to roll over and write the season off. Honest appraisal and self-reflection are absolutely essential parts of the success of any professional sportsperson, but whilst there is still an achievement of note to aim for, they must also retain the muscle memory of their recent excellence.
Joel Matip, whose season's highs and lows reflect, in microcosm, those of the club, would agree. Now, whilst he does a lot of talking about optimism and confidence, you'll permit Latest News an editorial flourish here. We're all stocked up on players talking about learning from mistakes. What about us fans, Joel? What about US?
"We understand the fans' frustrations but it was not just the supporters who were frustrated", he offered, frustrating this fan slightly. "We felt that way just as much because we also want to win every game and don't want to lose any of them. We have enough confidence and belief in ourselves and our qualities but you also need some positive moments to reinforce those things. The difficult spell was not easy but we all tried to handle it and do our best in the situation. Pressure is always high here, but at a club like Liverpool I think that's normal."
Okay, you're only human and players are people too, etc….but Joel, the table. How do you feel when you look at the table?!
"We can look at the Premier League table all we like now, but the only table that counts is the one that is published at the end of the season," he offered. "We still have a lot of possibilities to get some points and we must make sure we use them. It will be a hard fight to the finish as there are a lot of teams competing for those top four positions. We have to do everything we possibly can to get back to where we want to be."
Now, by comparison with the assessment of a genuine Liverpool success story like Matip, the nugatory opinion of a hack columnist is inconsequential, so if Joel says "we still have a lot of possibilities," well then, damn it, we do. No more introspective table-gazing for Latest News until season's end. "That way," as another old bearded fella once said, "madness lies."