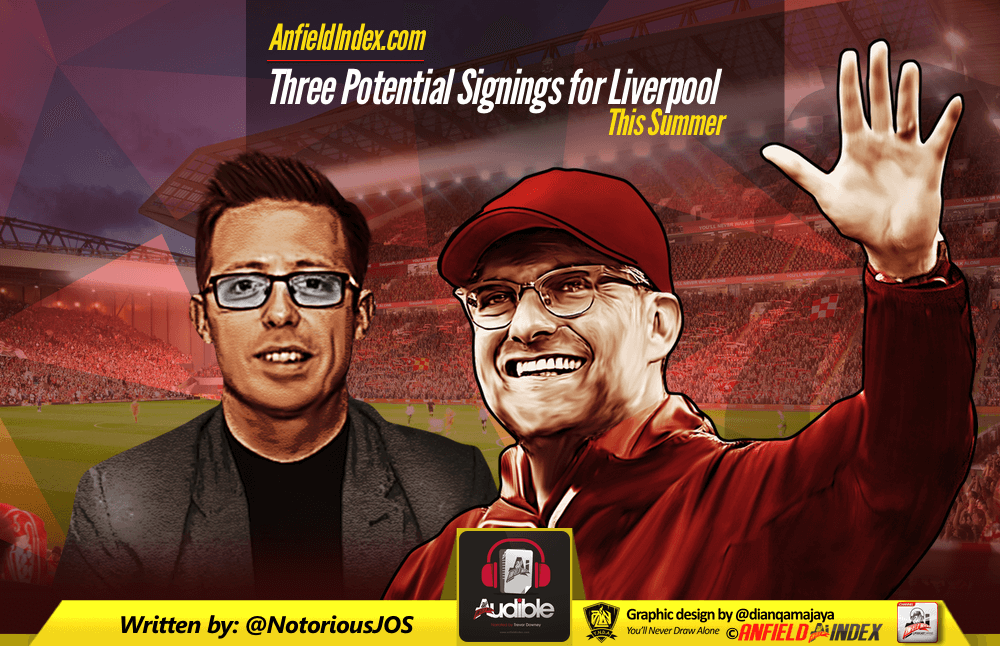 Three Potential Signings for Liverpool this summer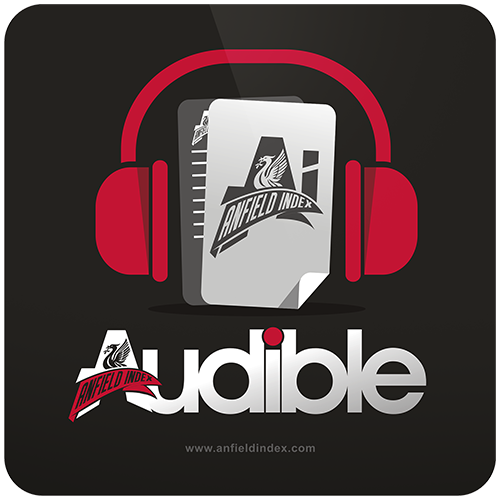 Listen to this article via @AIAudible !
As is always the case with a club that are almost exclusively in transition between coaches and have a relatively high turnover of players in their squad, Liverpool and their fans are inundated with links to players from around the globe.
Whether it is agent posturing, touting his players' availability around in the media in order to garner interest, or journalists making stabs in the dark, however, the vast majority of these links are unfounded and ultimately come to nothing.
So, with absolutely zero insight into Liverpool's inner machinations- apart from what seems obvious – and who or what area's they may look to target, I have compiled a list of three players that I feel the Reds may like and who would make a valuable contribution if they were to move to Anfield.

Steven N'Zonzi
At 28 years old, Sevilla's French-Congolese midfielder may fall outside the age-bracket of player's that Liverpool's ownership group, FSG, look to target but the former Stoke man would be well worth readjusting their policy for.
Associated with the rough and tumble, long ball tactics of Tony Pulis era Stoke, N'Zonzi is so much more than your run of the mill midfield hatchet man. Physically imposing, standing at 6'2''- something that will sate Klopp's penchant for having prominently sized midfielders, N'Zonzi offers an athletic dominance in the engine room that Liverpool have often been accused of lacking.
Allied to N'Zonzi's striking bulk is a vastly under-appreciated technical footballing ability, which- after years of pinging long balls to target man at The Britannia Stadium- has finally been given the chance to flourish under Jorge Sampaoli at Sevilla. Playing in a high energy, pressing game not too dissimilar to Klopp's renowned gegenpressing style, N'Zonzi has evoked thoughts of Barcelona's midfield linchpin, Sergio Busquets, with his perceptive passing choices and prescience in ball interceptions.
An issue of contention between Liverpool fans this season has been the form of captain, Jordan Henderson. Henderson advocates will point the skippers high passing percentage rates as an indication of his improvement and importance to the team, as a whole. On the other side of the divide, however, you find fans who argue that Henderson's high rate of pass completion can be attributed to the ''safe'' and lateral passes he invariably plays. Added to this, it is argued that the fact that most teams will cede possession to Liverpool and remain compact and endeavour to play on the counter attack will obviously see the Reds have more of the ball and thereby they will have higher passing success rates.
If N'Zonzi were to join Liverpool, he would be an upgrade on Henderson in all of prerequisite attributes- game intelligence, passing and defensive nous- to play as the number six in Jurgen Klopp's 433 system, and would unleash the more advanced midfielder's, Adam Lallana, Emre Can and Georginio Wijnaldum, to express themselves further up the pitch.
Ricardo Rodriguez
Left back has been a fallow position for Liverpool for many years now, with many players failing to make the grade and Liverpool being forced to play players out of position here in an attempt to overcome their issues here. James Milner has coped admirably at left back this season, but the Yorkshireman's limitations in this role as clear for all to see. Never to be accused of a lack of honesty to effort, Milner's natural inclination to cut onto his stronger right foot narrow's Liverpool down their left hand side and plays into the hands of the compact defences that Liverpool invariably play.
With Champions League football next season a tantalizing prospect, Liverpool will need to upgrade on Milner with a more natural fit in the left back berth in order to compete in that competition. An ideal candidate for Liverpool to sign as a left back is Wolfsburg's Swiss international, Ricardo Rodriguez.
Not lightning quick, but intelligent and with a wand of a left foot from set pieces, Rodriguez plays in a style reminiscent of Liverpool's best left back of the modern era, the unfortunately crocked Fabio Aurelio. Solid defensively, as evidenced by his ability to play as the third centre half in the back-three that Wolfsburg have sporadically employed this season, Rodriguez reads the game well and, thus, offers a strong balance between defence and attack as his decision to commit to one or the other is invariably right.
A frustrating aspect of Liverpool's play, which has been the case time immemorial is Liverpool's inability to threaten from set pieces, especially the lack of a left footed set piece taker. Joel Matip had a strong goal scoring record during his time in Germany, and this trend could recontinue if Liverpool signed Rodriguez and assigned him as their set piece taker.
After seemingly downsizing their ambitions, Wolfsburg are receptive to offers for their best players and PSG allegedly tried to secure Rodriguez's services in the January transfer window, only for the Swiss international to renege their advances, seemingly in the hope that Inter Milan formalize their interest. With the potential offer of Champions League football, first team football, and the chance to work under a coach as renowned in Germany as Jurgen Klopp, Liverpool could be an attractive proposition to Rodriguez, 24, and his signature would be a massive boost for the Reds.
Aymeric Laporte
The left side of Liverpool's defence has been a source of concern for Liverpool this season, with Dejan Lovren, Ragnar Klavan and Lucas Leiva failing to impress. Added to this the highly publicised first team banishment of Mamadou Sakho by Jurgen Klopp and the only recent return from a serious injury of young Joe Gomez, and it becomes clear that this is an area that the Reds need to improve.
A player who satisfies all the credentials that Liverpool need in a left sided centre half is Athletic Bilbao's 22 year old Aymeric Laporte.
A strong and proactive defender, ideally suited to playing in a high defensive line, Laporte, at least hypothetically, would provide an excellent foil for Joel Matip. A capability Laporte boasts in spades is his passing ability, either long or short. A ringing endorsement of Laporte's abilities is that, if it wasn't for a broken leg, the Basque would, in all probability, be playing for Pep Guardiola's Manchester City right now. Despite agreeing a new deal which lasted through to 2020, Man City had agreed a fee for Laporte, but a broken leg put paid to this move. Having recovered from his injury, Laporte's form is such that he is now at the centre of an international allegiance tug of war between France and Spain.
Left footed, elegant on the ball, but no less defensively robust, Laporte is similar to Daniel Agger and would be a massive upgrade on any of Liverpool's current centre halves and, at 22, would improve even further under Klopp's tutelage.