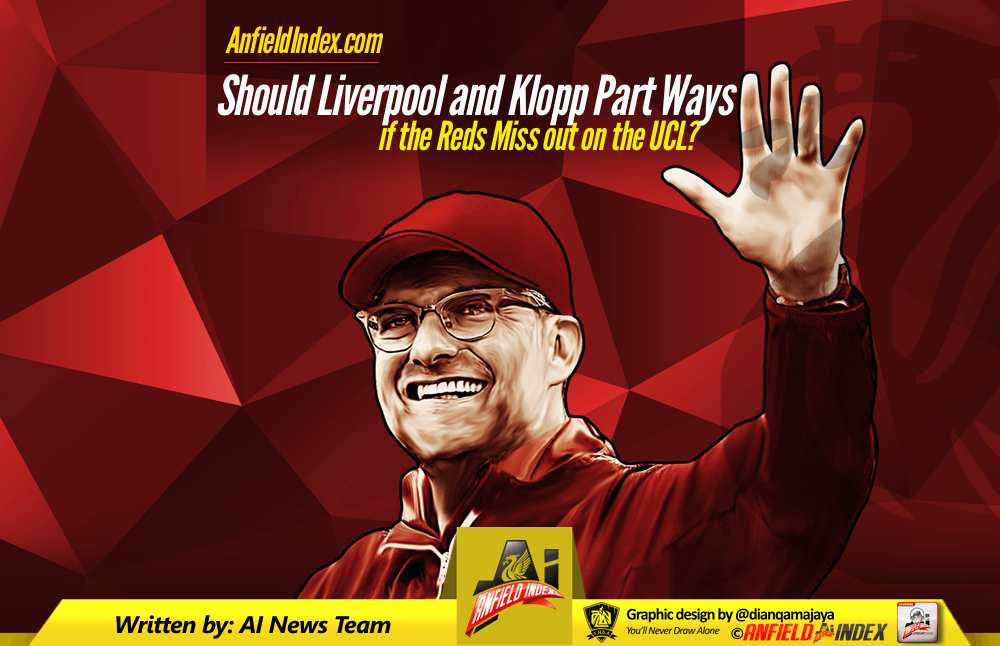 Should Liverpool and Klopp Part Ways if the Reds Miss out on the UCL?
When Liverpool beat Manchester City in a tense game at Anfield on New Years' Eve, the Reds were well placed for a serious title tilt. Back then, Jurgen Klopp's men were just six points behind EPL leaders Chelsea, while the mercurial Brazilian Philippe Coutinho was poised to return from a prolonged injury absence. At this stage, you would have been tempted
Fast-forward eight weeks, however, and the Reds' season has embarked on a decidedly downward trajectory. A run of just four wins and three defeats in 10 league games has seen Liverpool slip down to fourth and a staggering 14 points behind Chelsea, for example, while Klopp's men have also exited both the FA Cup and the EFL Cup within a matter of days.
The Truth About Klopp and His Most Immediate Challenges
Ultimately, this leaves Liverpool have nothing more than Champions League qualification to compete for, but this is far from assured with just three points separating themselves, Arsenal and bitter rivals Manchester United in the table, however they face a tough test against Burnley.
Although Liverpool are favourites to win, it looks like it will be tough match, perhaps a good opportunity to take a look at some of the spread betting opportunities at Big Free Bet.
There have also been serious questions asked about Klopp, who has been accused of lacking tactical diversity and failing to strengthen an obviously weakened defensive unit.
Not only this, but the statistics underline the Klopp's performance is no better than his much-maligned predecessor Brendan Rogers. In fact, Rodgers had a superior win percentage in all competitions (52%) after 85 games, while his side was also more prolific in attack. The two managers' respective league records after 54 matches are also identical, while it can also be argued that Rodgers inherited a worse playing squad that required a more significant overhaul.
These figures have cast a shadow of doubt over the genial and much-loved Klopp, who could previously do no wrong in the eyes of Liverpool fans. More specifically, they question whether or not the German has actively improved the Reds during his eighteen months in charge, while also placing his transfer policy and playing style under the spotlight. After all, Klopp has allowed experienced centre backs Martin Skrtel and Mamadou Sakho to leave the club, while deploying midfielders James Milner and Lucas in a makeshift and clearly vulnerable defence.
Why Klopp Has Earned the Right to Improve Liverpool's Fortunes
Klopp's high-octane and high pressing playing style has also been criticised by some, while this has taken a considerable toll on Liverpool during busier periods. This is something that will have to change if the Reds do qualify for the Champions League this season, as Liverpool cannot hope to sustain such an intense style of play without significant investment during the summer months.
Despite this, it is far too early to call Klopp's tenure into question, as he has shown enough promise and pedigree to hint at a successful future. Qualification for the Champions League is crucial to this, however, as this will fuel the Red's summer recruitment drive and enable Klopp to build a larger playing squad, strengthen his defence with quality players and create options in terms of how he sets his side up.
Without this, Klopp could find himself trapped in a cycle of promise and disappointment, which may eventually lead to the German following the same, sorrowful path as the unfortunate Rodgers.