 Rating Liverpool Players' Consistency in 2016-17 - PART ONE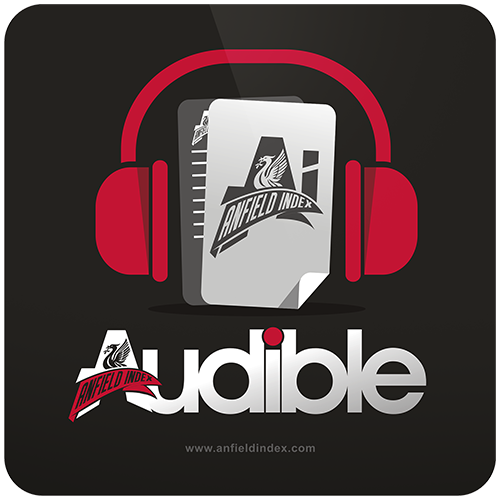 Listen to this article via @AIAudible !
There has been plenty of talk of Liverpool's inconsistencies throughout the 2016-17 campaign. After a hugely impressive start to the season, it's been another disappointing year and what had the potential to be a successful campaign, has turned into an unpredictable final few months.
Liverpool have the best success record against teams in the top six and they picked up a number of commanding victories against their rivals at the beginning of the season. Wins against Arsenal and Everton on the road were backed up by crucial draws with Manchester United, Chelsea and Tottenham, as well as home victories against Manchester City, Spurs and the Gunners. However, these brilliant performances were sandwiched in between shock defeats against Bournemouth, Burnley, Hull and Swansea, as well as disappointing draws against West Ham and Sunderland.
There are a number of factors that may have contributed to Liverpool's lack of consistency including injuries to regular first team members and changes in the managerial structure, as well as the squad, in the last 18 months. However, inconsistency is something that has become associated with Liverpool for many seasons now and it is not a title which has been given solely to Jurgen Klopp's men. It's something the Reds simply have to change but how have the players fared individually this season?

Anfield Index rates how each player has done on a consistency level out of 10:
Simon Mignolet
5 – The Belgian has always been inconsistent. Against Leicester he was sluggish and too slow coming off his line but against Arsenal he produced a penalty save and was convincing when attacking the ball in the air. He still struggles on set-pieces and you're never sure whether he's going to deal with a simple cross or fumble it and make a big mistake. To say he's consistently poor would be harsh – though nearer to the truth.
Loris Karius
7 – Karius has had a tough start to his Anfield career but he has not been as inconsistent as Mignolet. He has produced some fairly average performances and often makes mistakes but he has not been one to be world-class one week and dreadful the next.
Nathaniel Clyne
8 – For Clyne's standards, it's been a disappointing season. However, his level has remained much the same all campaign and he has plodded along throughout 2016-17. He needs to be better in 2017-18.
Joel Matip
8 – The centre-back has been one of Liverpool's best players and the defence is certainly stronger with him in the side than not. He has not looked quite the same since returning from a lengthy spell on the sidelines last month but he's been fairly consistent.
Dejan Lovren
6 – Lovren is still struggling to impress at Liverpool and inconsistencies haven't helped him again this season. He was one of the stand-out performers in the disappointing defeat to West Ham in January but he produced a worrying display against Chelsea shortly afterwards. He's prone to making costly errors when things appear to be going smoothly.
Ragnar Klavan
7 – Like many of the "fringe" players, Klavan has been a little up and down since joining in the summer. He has looked composed on occasions and has earned praise for his cover at centre-back but he still produces some poor performances – Southampton being one that must be highlighted.
Lucas Leiva
7 – Similarly to Klavan, Lucas has had to step in regularly this season and he has struggled to live up to the standards expected at Liverpool. He was poor against Leicester but he produced a solid display against Tottenham last month.
James Milner
7 – Milner slotted into the left-back role with ease when Liverpool enjoyed a successful start to the campaign but he has come under scrutiny in recent weeks. He has been a little inconsistent but his criticism has arose partly because he has simply been exposed more in 2017 by opponents, as well as a slight dip in performance level.
Alberto Moreno
7 – As always, Moreno has been prone to mistakes and despite only appearing on a handful of occasions in the Premier League this season, he has made people applaud as many times as cringe. His rating would likely be lower had we seen more of him in 2016-17.
**Ratings are based on players who have made 10 or more appearances in all competitions this season.
Look out for Part Two coming shortly on our website.