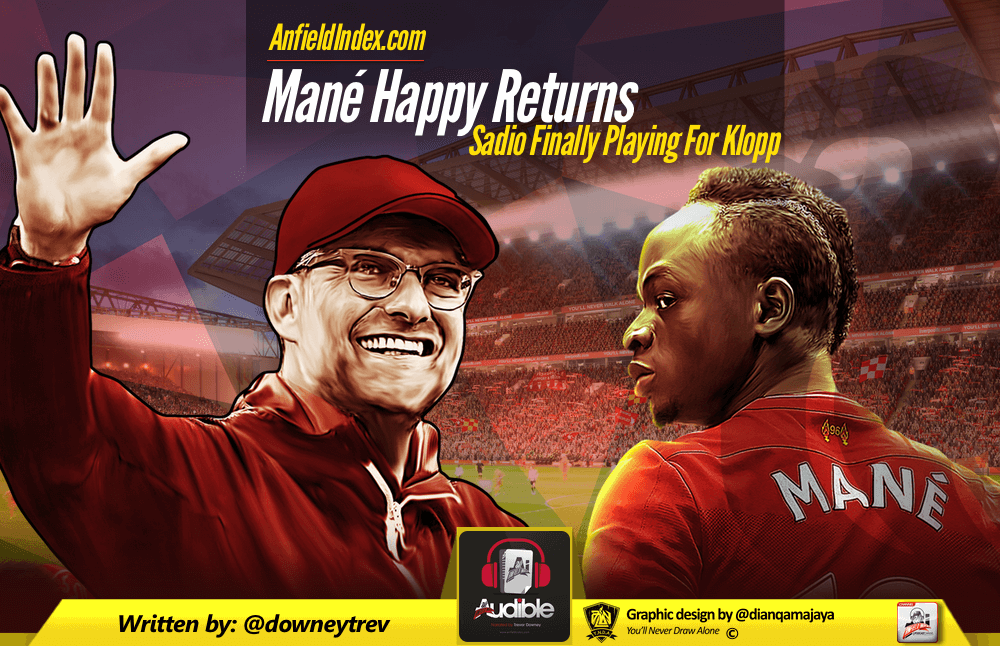 Mané Happy Returns - Sadio Finally Playing For Klopp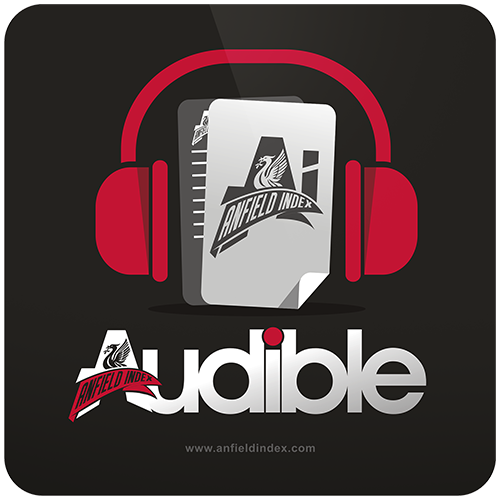 Listen to this article via @AIAudible !
Did you know that Phil Coutinho has a new tattoo of Mickey Mouse on his abs? Or were you aware that Le Bron James, nominal celebrity Red, is very disgruntled at going bald and has almost EIGHT times my country's population following him on Twitter? How about the fact that Ben Woodburn has been called up to the Wales senior squad at 17 years of age?  Maybe you've seen, amidst the talk of a celebratory crest to mark the club's 125th birthday, some of the older Liverpool badges that have been circulating today, the earliest of which seem to feature some form of merman?
This, friends, is a fairly typical cross-section of the kind of Reds-related trivia to which one is exposed on the daily search for something to bind together a column that might be worthy of your perusal – visual or aural. Can you 'peruse' something aurally? I don't know. I've begun to wander. It's an age thing. At any rate, none of that stuff, clearly, cuts the mustard as a column skeleton but the recent lengthy interview with Sadio Mané is an altogether different kettle of seafood.
Have I ever told you of my affection for Mané? It's quite pronounced at this point. The searing pace is great, of course, the dribbling and body strength is a delight and the surprisingly deft finishing is a pure joy, but none of these things are the reason why the Senegalese is fast becoming my favourite Redman in a while. The real pleasure in watching the attacker is his incredibly chippy on-pitch demeanour.
The man referred to in the aforementioned interview as "warm, self-effacing and softly-spoken" is a different prospect when operating between the white lines. He scowls and snarls and bitches and moans and has a permanent curl of disdain on his lips and it is WONDERFUL. In a squad full of lovely personable young gents, who could do with being a tad nastier when donning the Liverbird, Mané, like his club captain, Jordan Henderson is a narky nightmare on the park.
I know what you're thinking, as a famous moustachioed detective used to say, and you're right. It is typical of a scrappy Irishman to be enamoured with a fighter. However, as today is St. Patrick's Day, a pointy-hatted fellow who was noted for his own rage issues around reptiles, you will hopefully indulge your scribbler's lauding of our number 19's bellicose nature. It's so endearing, you see. Maybe it says more about me than I'd like but I love to see a player for whom it so patently matters. It's like having Suarez back, without the problematic flesh-nibbling.
The very expensive transfer that brought Mané to Liverpool last summer was seen by a large proportion of fans as a real risk and there won't be many Reds-watchers out there who can claim that they were entirely confident that the move would be a success. However, alongside Georginio Wijnaldum and Joel Matip, the fleet-footed forward can be said to be a hugely gratifying indicator of Jürgen Klopp's eye for a player.
As it happens, Klopp had long-since been aware of Mané's abilities and had almost concluded a deal to bring the player to his Borussia Dortmund outfit from Roger Schmidt's Red Bull Salzburg. At the last moment, the deal collapsed, leaving the inventively tonsured attacker on his way to Southampton and so frustrated at missing out on the chance to work with the charismatic German that he "wanted to punch [himself]."
"I remember everything about it because it was a meeting to talk about football and how he wanted to play and how he wanted me to be part of his team," he recalls ruefully. "I think it's part of football that these things can happen. After that I never stopped working like I did before. I gave my best all the time and finally, we work together. We didn't speak about what happened before because we know it's part of football and it can happen. It wasn't his fault or my fault or the clubs' fault.
"When he called me to come here, it was the right time, the right coach and the right time to come to Liverpool. Now I'm here I'm very happy to be part of this amazing club. Honestly, I like to be here. The weather is not the best but I'm okay with that. Anfield is unbelievable. I wish we could play every two or three days at Anfield because it's always exciting to play in front of these fans."
In a world where the ghoulish haircut in a suit who leads the United States can simply make up his own Irish proverb with which to acknowledge our National holiday, it is understandable that the occasional tremor of anger might run through this writer's body. It has not always been possible for to rely on watching Liverpool as a cathartic release of that ire but when Sadio Mané takes the field, there will always be at least one Redman whose pugilistic attitude will be a pleasing balm to the beleaguered spirit. He really cares, this fellow, and on this most Irish of days, let me raise a metaphorical glass to our feisty forward, who's finally where he wants to be. As they say around these parts, 'it's a long road that has no turning.'